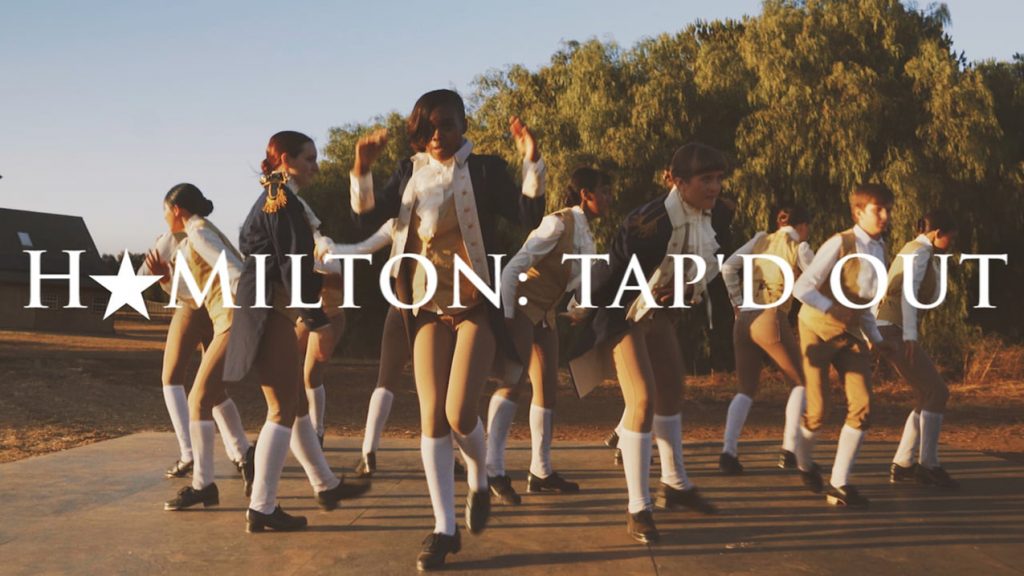 By Camryn Eakes | NB Indy
Hidden at the Newport Beach Film Festival, tucked neatly between the international, narrative and documentary screenings, is Dancing in Your Shorts, a collection of seven short films that will literally and metaphorically move you.
The frequency of dance in film and media is increasing with specifically curated dance film festivals popping up worldwide. The Newport Beach Film Festival has caught onto the trend with this selection of dance shorts, which illustrates the many ways directors and artists are playing with dance and film collaboration, and how they are making their own dance happen on screens.
Captivating and impressive, "Hamilton: Tap'd Out" features the tap dancers of Reverb Tap Company (based on Orange County) and is choreographed and directed by company founder Leah Silva. Set to "Guns and Ships" from the "Hamilton" soundtrack by Lin-Manuel Miranda, the tappers' clear and syncopated rhythms melt into the original composition, adding another layer of passion and modern flare on top of the song. Dressed in 18th century garb and set on empty farmland, this just-under-five-minutes short will leave viewers wanting a tap rendition of the entire "Hamilton" musical.
The only animated dance short, "Last Dance," follows a duet of two ever-changing figures that resemble people but also kites and flowers in the wind. Created by Peter Zhou, this film is mesmerizing and meditative as the figures intertwine and move to the musical dynamics of composer Min He. Though this film does not involve human bodies, the colors and shapes that ravel and unravel on the screen contest that choreography and dance hold potential within the capabilities of modern day technology, not just within the human body.
"Lenox Street" is one of the two dance documentary shorts and is sure to tug on heartstrings. Set in one of Boston's most violent neighborhoods, a group of adult creatives and activists known as beheard.world come together to formulate a performing arts workshop for the students of Lenox Street. The film follows the evolution of the student program participants as they overcome fear, insecurities, personal battles and just learn to "let it all out" through performance. The program leaders teach students how to dance, sing, rap, write poetry and find their voice over the course of a few weeks, and soon they have an entire performance. By the end of the film, it's show time. The students change for the better because of the enthusiasm, strength and commitment of the beheard.world group. This short is powerful, emotional and a call to action as it illustrates how the performing arts can be a healthy, grounding and a fun outlet for children.
Other films in the program: "Rise of a Star," a French film about a ballerina in the Paris Opera; "Somewhere Same Here," a non-linear narrative screen dance; "Borderline," a Scottish film using dance as a mean of expressing Borderline Personality Disorder; and "Voice (KOE)," a fascinating film from Japan about a man who falls in love with a silhouette on his wall.
The Dancing in Your Shorts program will take place Thursday, May 3 at 8:15pm at The Triangle 9.
Visit NewportBeachFilmFest.com for more information.