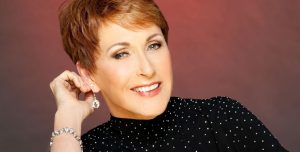 Amanda McBroom has been described by Broadway World as "one of the greatest night club performers of all time. Her lyrics are profound and express human emotions in glorious poetry. Her humor is so smart and she sings and acts it all brilliantly."
Ann Hampton Callaway was voted by Broadway World as "Performer of the Year" for her unique singing style that blends jazz and traditional pop, making her a popular presence in concert halls and jazz clubs.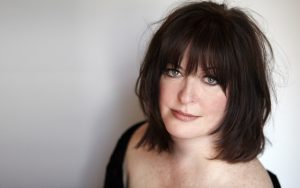 Local audiences can experience both of these remarkable entertainers in one night when Segerstrom Center for the Arts presents Divalicious featuring McBroom and Callaway as they kick off the 2017-2018 Cabaret Series in Samueli Theater Oct. 5-7.
"We've been friends for a long time," said McBroom of Callaway during a recent phone interview from her home in Ojai. "We've written songs together, taught together, been pals forever. A friend contacted us last summer and said I'm dying to have the two of you do a show together, so we put one together and we loved it, and audiences love it."
McBroom said that since she and Callaway are both songwriters they wanted to include original material, as well as standards that everyone knows.
"It will be a farmer's market of music," quipped McBroom.
One standard that's guaranteed to be included in the show: "The Rose," a song penned by McBroom and made famous by Bette Midler in 1979. "The Rose" hit number around the world.
"I never leave it out, I love it and love singing it," said McBroom. "It means so much to a lot of people. It's used at weddings and special events."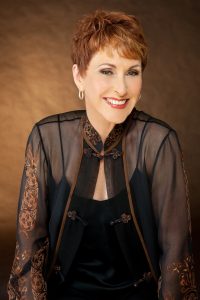 McBroom's songs have been recorded by a wide variety of artists including Barry Manilow, Judy Collins, Barbara Cook, LeAnn Rimes, Anne Murray, Harry Belafonte, Betty Buckley, Stephanie Mills, The Manhattan Transfer, Donny Osmond, Kurt Cobain, Nana Mouskouri, Conway Twitty, the Chipmunks and the Baby Dinosaurs in Land Before Time (she wrote all the songs for 16 Universal Cartoon videos with longtime collaborator Michele Brourman).
So what does McBroom look for in a song to include in her shows?
"The songs should have a plot," she replied. "I guess I have come to accept the fact that I am a balladeer. You sing a story. You can rarely dance to my songs. You will laugh or cry."
McBroom's love of musical theater (she starred in productions of "Jacques Brel is Alive and Well and Living in Paris," "Seesaw," "Sweeney Todd," "A Little Night Music" and "Mame") led her to write her own musical called "Heartbeat" based on her songs. It debuted in 1989 and has had productions in at regional theaters around the U.S. The original cast recording was released in 1994.
Her latest musical, "A Woman of Will," made its off-Broadway debut in 2005.
"Writing a musical is so much easier than writing a single song," explained McBroom. "It's not like you are making up another song about love and staring at a blank page. With a musical, you know who the characters are, you know the arc and what song they need to sing to move the plot along."
McBroom recently released "Voices," her sixth recording on Gecko, the label she established in 1985.
"I'm so proud of it, and people like it," said McBroom. The recording contains all new material, except for one song: "The Rose."
"I have not recorded that song in 20 years," noted McBroom. "It's really beautiful."
In addition to her busy songwriting and concert schedules, McBroom is active in her adopted hometown of Ojai, about an hour's drive from Los Angeles. She recently participated in an evening music at the Ojai Theater to benefit the Ojai Women's Fund.  
"We moved out of L.A., I love being up here," said McBroom. "I thought we were moving to Kansas and would never see our friends here, but there's so much culture, and everyone wants to come and visit."
McBroom is looking forward to driving to Costa Mesa from Ojai for her show, which she said features a jazz trio of piano, bass and drums.
"The show is like we're at a party at someone's house, where you can make everyone feel comfortable and intimate. It's like a ball of light bouncing back and forth."
Audiences can catch that ball of light Oct. 5-7. Tickets are $89. Visit SCFTA.org for tickets or call (714) 556-2787.