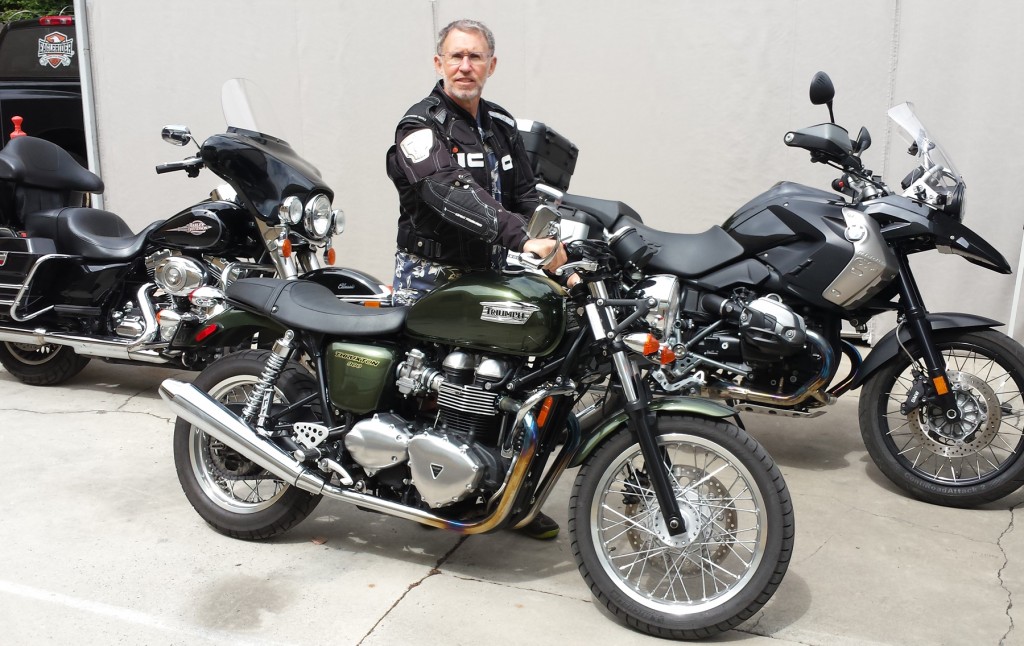 In 1967 the movie "Easy Rider" changed many lives. The story revolved around two drifters (played by Peter Fonda and Dennis Hopper) as they traveled the country on their motorcycles. Choppers to be exact.
They inspired kids of all ages to buy motorcycles and learn to ride.
I got my first bike at 19, rode for a few years, and then traded two wheels for four. In 2002 I got back on a motorcycle, but until a few weeks ago had not ridden in three years.
Thanks to a local motorcycle rental shop called Eagle Rider, I was able to relive my dream—and you can too.
Eagle Rider is a nationwide franchise usually identified with renting Harleys, but they also offer Hondas, Triumphs, BMWs, and even smaller bikes to practice on before taking your California state test.
Owner Jim Williams was an entrepreneur from a young age. He started, built up and sold a successful manufacturing business and retired way-too-young (in his early 30s).
After repeated suggestions by his wife to get a job (and out of the house!), Williams bought a restaurant, which he ran for six years. It was too much work and took him away from his four kids, so he sold the restaurant and decided to get a less stressful job.
He discovered Eagle Rider, and like an old cliché, he liked the business so much he bought it.
Whether you are looking to rent for a day just to cruise Coast Highway, or want to get away for three days like I did to traverse the roads less traveled, Jim and his crew can set you up.
Williams  was not a street rider when he started at Eagle Rider, but he hit the road in 2007 and hasn't looked back.
When asked about their "typical" customer, Williams responded by stating that "we get local guys as well as riders from all over the world. For many this is a dream come true, to rent a motorcycle and travel the back roads of Southern California."
The company's motto "We rent dreams" is certainly apropos.
Williams will soon be making it even easier to rent dreams as he adds guided tours as well as self-guided rides. Regardless, he offers suggestions of the roads to take, the places to eat as well as where to stay.
Eagle Rider has 30 bikes available for rent, and looks to double that very soon.
Rentals range from $99 to $179 per day depending on the bike. May was t
heir biggest month ever, and summer is shaping up to be equally busy.
To view the motorcycles for rent, visit eaglerider.com/newportbeach, or call (949) 646-7433.
Stay tuned for part two of this article, when Norm offers a first person account of cruising the coast on a Harley.