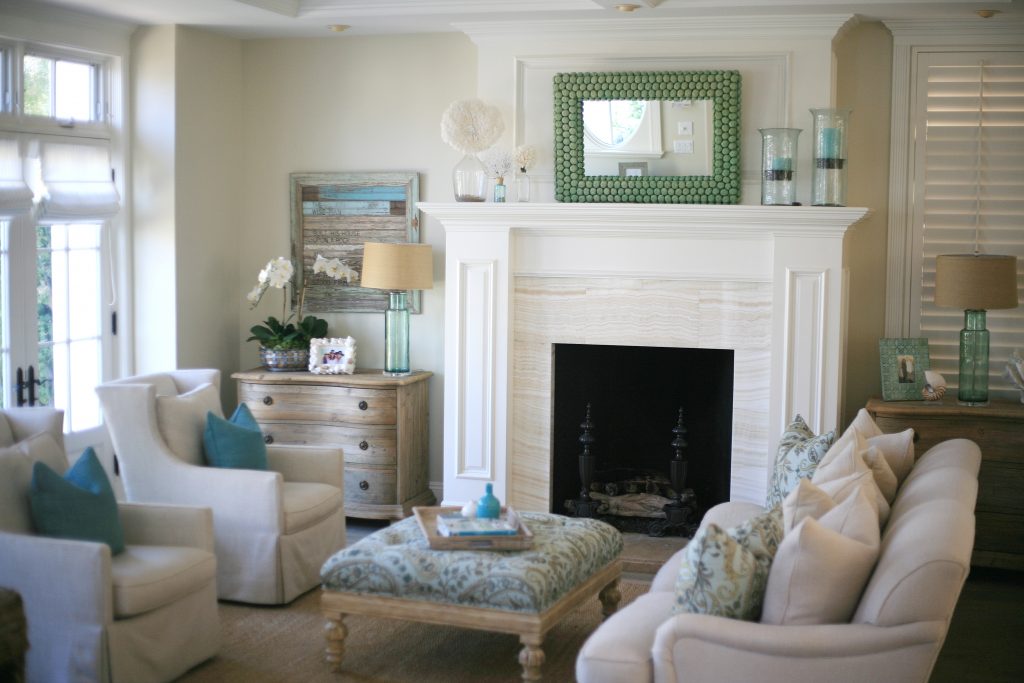 An event next week will invite guests to take a peek behind a handful of Corona del Mar front doors and get inspired by the design and architecture of the home.
The 43rd Annual Corona del Mar Home Tour will be held Tuesday from 10 a.m. to 4 p.m.
Hosted by the CdM middle and high schools PTA, the event is the group's only fundraiser and benefits students on both campuses. Between tickets, ad sales and underwriting, the event raises approximately $200,000 for the cause, said CdM Home Tour Co-Chair Michele Caston.
Teachers can apply for grants through the PTA for teaching tools for the classroom, projects, equipment, or other items to help them fill their need, Caston explained.
It's a great community event that supports an important local cause, she added.
"It really is a huge collaboration between builders and designers in town, moms at CdM – who spend the better part of the year planning it – and some help from students," Caston said.
Volunteers start months in advance, scouring the Corona del Mar community for potential homes to feature. The group narrows the choices down to a handful of generous homeowners who are willing to open their doors for the day to about 1,500 people.
"We want to focus on the latest trends in style and design," Caston said. "There is always a new way to build a bathroom or kitchen."
It's also an opportunity for designers and architects to showcase their talent, Caston added. The tour has grown and become so popular that it's prestigious to be included, she explained.
Architects and designers often approach them, asking to be included on the tour, Caston noted. They're proud of what they've done and want to show it off on a grand scale, she said.
Tracey McKee of McKee & Company is the designer behind one of the beautiful homes highlighted on the tour this year.
She styled a residence in the flower streets of CdM that serves as a second home for the owners. It was approximately 80 percent done, design-wise, when Caston approached her about the tour, McKee explained. As a designer, she wants every element in the home to be "just right" for the tour.
"That last 20 percent is always hard to do in a home," she said. "The home tour kind of pushes you to get every little detail on every nightstand, end table, and cocktail table, to be perfect."
For McKee, that last push includes swapping out some of the old furniture, bringing in some new accessories, and creating a space that feels comfortable and inviting.
"I hope that (tour attendees) are inspired to complete the details of their home," McKee said. "All of the little things you sometimes leave undone."
She designed the home in an elegant and traditional coastal theme, juxtaposing the traditional molding and features in the house with organic accessories. She didn't want it to feel too casual, she said, but used some wood and shell accents to "rough it up" slightly.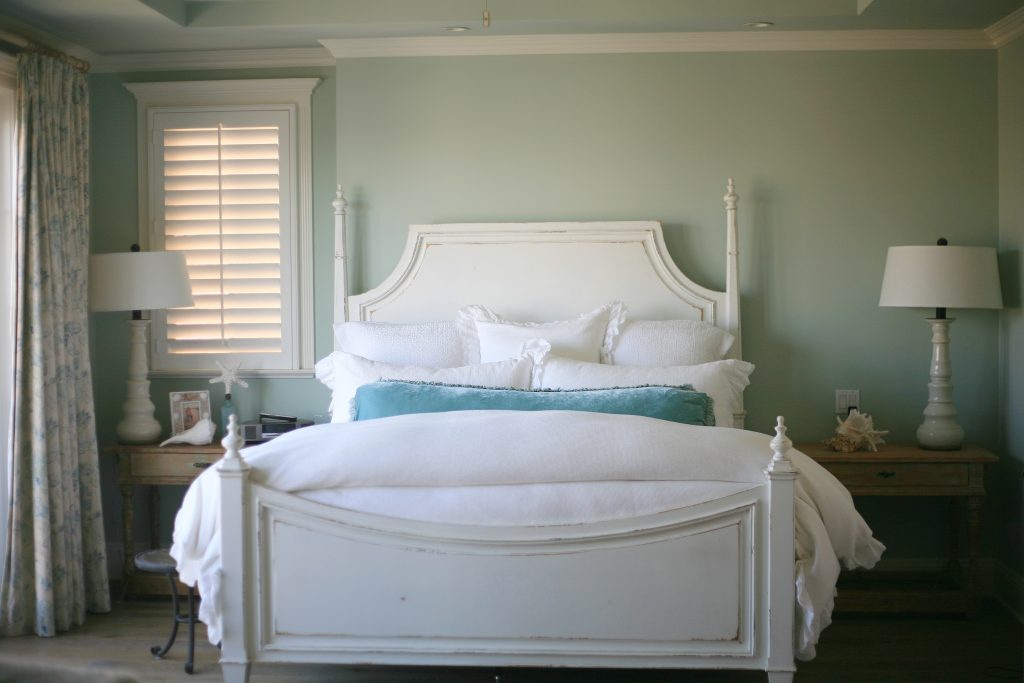 "It feels more approachable," McKee said.
The soft turquoise and creamy white colors throughout the house tie it all together. A few pieces stand out to McKee, including a mirror framed with sea urchins, a Belgian linen sofa, and a large capiz shell chandelier.
This is the second home McKee has designed that has been featured on the tour. A few years ago, a home she worked on in the Port streets was included and showcased a completely different style. The owners wanted it to feel like a Parisian hotel, she said. She used upscale European upholstery, a Napoleonic display cabinet, zebra ottoman and red roses.
The CdM Home Tour typically showcases a wide variety of styles, McKee noted. In past years, there have been ultra modern, art deco and charming cottage designs. She enjoys seeing an assortment of styles, she added.
"It's more fun that way," McKee said.
A variety of styles will be featured in the homes on tour this year, including a modern traditional mix, modern farmhouse, East Coast charm, cozy mountain resort, elegant coastal, and more, Caston explained.
"There are a lot of different styles. It's important to us to not have a cookie cutter home," Caston said. "We want to show as much diversity on the tour as we can."
Attendees are usually excited to see the various architectural styles, unique design aspects and the latest trends, she added.
"What brings me the most joy is when I stand outside of the home and see people lined up down the sidewalk waiting to go in, excited to about what they'll see when they go through that door," Caston said.
The $80 ticket includes breakfast at Le Pain Quotidien, lunch by Pascal at Sherman Library & Gardens, and an afternoon reception at Bliss Home & Design.
The self-guided tour starts at whichever address the guest prefers. The luncheon will include information and items for sale from several home and design vendors, who will be donating a portion of their sales. A CdM student jazz band and cheerleaders will provide entertainment. It concludes with the afternoon reception, where guests can chat about what they liked and learned over drinks and appetizers.
Tickets are on sale through the website and at locations around town, including at the front desks of both the middle and high schools.
People come from all over, including Los Angeles, Inland Empire, and even New York, to attend the event.
Attendees are primarily adult women, from young businesswomen to grandmothers, but kids (age 12 and up) and men also enjoy the event.
McKee enjoys seeing the multiple generations of women attend the tour together, people making a fun day out of it, and others turning it into their own yearly tradition.
It's an interesting, fun afternoon to relax and take a break
"I hope (attendees) experience a day of fun and feel refreshed," McKee said. "It's a fun and completely unique (activity) to do."
In the end, it comes down to supporting the local school and helping the students, both women agreed.
"We're doing this for our kids," Caston said. "We are doing all of this for them so their educational experience can be the best it can be."
For more information, visit cdmhometour.com and mckeeco.com.