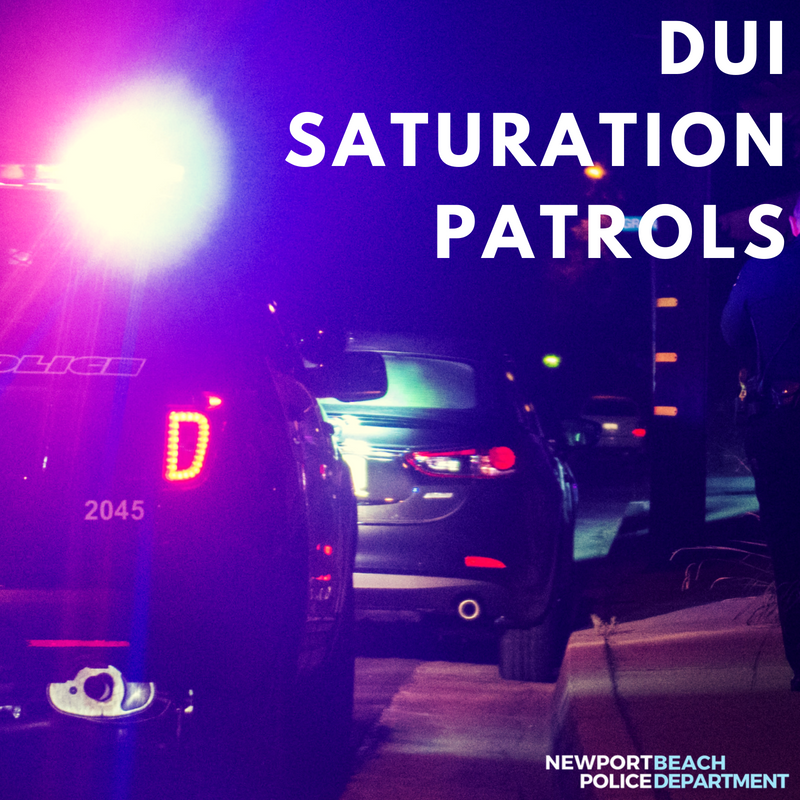 Newport Beach Police Department announced this week that they will be deploying extra officers on overtime this Memorial Day holiday weekend to target problem areas (those places in town with high numbers of DUI collisions and DUI arrests).
The extra DUI patrols will join the NBPD's regular officer deployment every day through Monday between 6 p.m. and 3 a.m., "looking for the tell-tale signs of impaired driving," officials explained in a message distributed on Tuesday.
"The unfortunate truth is this: While many people are planning to enjoy alcoholic beverages this weekend, they aren't all planning a way to get home safely," the message reads.
Police offered a number of ways to stay safe in the announcement.
"Before you start celebrating, decide whether you'll drink or you'll drive. You can't do both," police warn in the message. "Some revelers think that they can play it by ear, and wait until after they drink to decide whether or not they're 'Okay to drive.' By then, it's too late."
Authorities also reminded people that "DUI Doesn't Just Mean Booze." Drugs (such as many prescription medications, marijuana, or illicit drugs) can also lead to impairment and unsafe driving.
"If you mix in even a small amount of alcohol, the effects can be compounded," police explain.
There are many options for people who do drink: Designate a sober, reliable driver; find a taxi company (or two) and keep their numbers in your phone; or download the California Office of Traffic Safety Designated Driver VIP mobile app to get connected with free designated-driver incentives at local establishments or to order a sober ride from Uber, Lyft, or Curb.
Police also encouraged people to help others.
"If someone you know is impaired by alcohol or drugs, help them get home safely," the message reads.
And as always, report drunk drivers by calling 911 immediately.
NBPD also took the opportunity to remind the public that walking while intoxicated can also be deadly, as lack of attention can put a pedestrian at risk of getting hit by a vehicle.