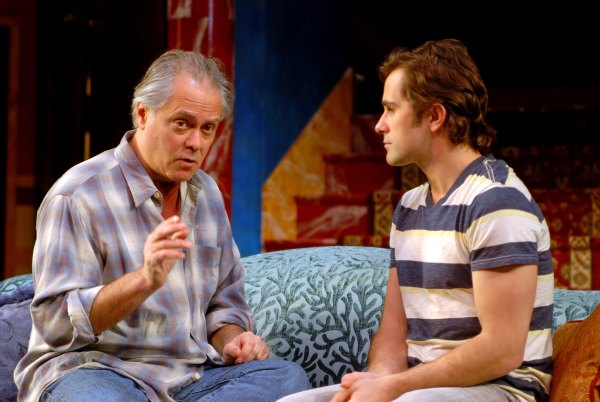 "The Prince of Atlantis," now on stage at South Coast Repertory through April 29, is a tender family tale, was such a success as a reading at last season's Pacific Playwrights Festival that it has been brought back this year for its world premiere staging.
Written by playwright Steven Drukman, "Prince" is set in the Down the Lake neighborhood of Newton, Mass., just outside of Boston, and revolves around two brothers, Kevin and Joey Coletti.  Joey is a successful seafood importer, while Kevin is what you might call a deadbeat.
Joey gets in a little trouble with his company, and is sent to prison for nine months. In a case of impeccable timing, it is at this point in his life that the son he never knew decides to seek him out.
Not wanting to meet his son in prison, he relies on his brother to try and stall the young man until he gets out – only trouble is, Kevin is busy dealing with some problems of his own.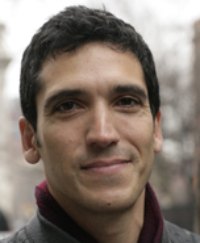 This sweet, yet funny story is all about family, loyalty, and love.  It explores the relationship between the two brothers, and also the emotions that revolve around being adopted and being a birth parent, all while keeping a light tone.  It is a perfect balance of tenderness and humor.
With the help of dialect coach, Philip D. Thompson, and Drukman's own experience growing up in the area, it is also incredibly authentic.  We all know that Bostonians have an idiom all their own, but that is even more true for this small community.
Heavily influenced by both Italian-American and Romany roots, they have a dialect in which "minkya" means wow, and "mush" is what you call your buddy, and this "lake talk"  is brought to life by the skilled actors in the production.
Funny vocabulary aside, this tale is really all about family, both old and new. It takes a look at what really constitutes a family, and what kind of legacy we are leaving, while keeping us laughing all the way through.
Director Warner Shook says, "I read this play and loved it.  It's all about our yearning to connect, and it addresses that need with great wit and heart."
Drukman, in fact, was inspired to write "Prince of Atlantis" as a result of his own upbringing.  He himself was adopted, and grew up in the same Newton neighborhood that his characters inhabit.
While careful to point out that the experiences portrayed in "Prince" are not his own, when asked how he came up with the idea for the play, he said, "I knew that I was ready to look at the issue of my being adopted.  I decided to set the play in an area near my hometown that was mostly Italian-American, where they speak a kind of dialect that's all their own.  I knew I wanted to write about two brothers – the middle-aged versions of characters I had written in an earlier play.  Once that came together, I almost had the play."
The show plays Tuesdays through Sundays nightly at 7:30 or 8:00 p.m, with matinee showings at 2:30 p.m on both Saturdays and Sundays.  Tickets range from $20 to $68 and may be purchased online, by phone, or at the box office.
For more information on ticket sales, visit www.scr.org, or call 714-708-5555.