By Justin Swanson | NB Indy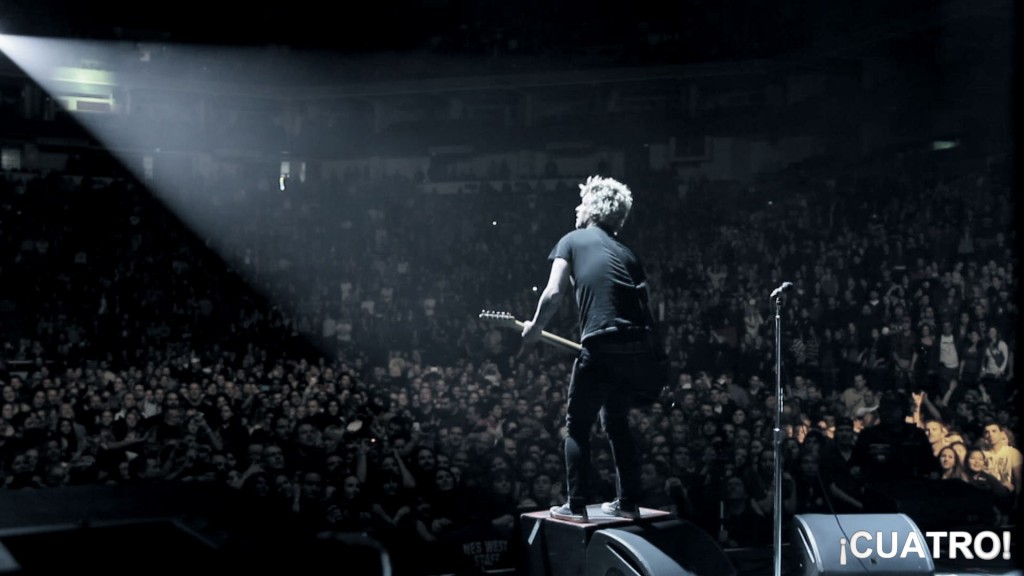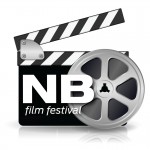 The rock documentary film "¡Cuatro!" starts out in Newport Beach, the locale most people do not realize has become a retreat for the mega-famous pop punk group Green Day. Until recently, singer and guitar player Billie Joe Armstrong, originally hailing from the Bay Area, owned a cottage in Newport to which he would sojourn.
From there, Armstrong often spent time trekking to San Onofre to surf, a pastime which would come to influence the documentation of a particular moment in his life and the life of his band: middle age.
"¡Cuatro!" follows the band in unobtrusive fashion as they craft their monumental triple album set, "¡Uno!," "¡Dos!," "¡Tré!"
Following another Green Day documentary "Broadway Idiot," which opened the 2013 Newport Film Festival on Thursday, "¡Cuatro!" screens this Saturday, April 27, at Lido Regency Theatre at 5 p.m.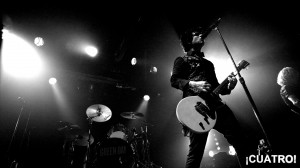 Compiled over two years from more than 300 hours of footage, the film was narrowed down to a concise 75 minutes, tracking the band as they work up the ideas that become their 37 new songs, road test them, and eventually record them.
However, this isn't your typical rock-doc.
"The band wanted to capture a moment in their career, but keep it more lifestyle oriented like a surf film," said Tim Wheeler, director. Wheeler explained that the idea of the film was to examine a culture, to let the documentary be what it was with no direct narrative. In that way, the band, their creative process and their lives, are captured essentially and truly.
"They were in a good place to show their creative process for the first time," Wheeler said of the band, who are usually tight-lipped and quite secretive during their recording process.
As hindsight has revealed, this particular time of their lives ultimately came to a head with Armstrong's much-publicized onstage meltdown which revealed his struggles with substance abuse, ending with him entering rehab and the cancelation of much of the triple album's promotion. Armstrong's demons are not addressed in the film. Wheeler notes that it never seemed like there was anything wrong.
However, what the viewer will find is Green Day's legendary work ethic in its finely tuned form. Armstrong's refrain is to make things as epic as they can be.
"That ambition is indicative of them," Wheeler said.
Wheeler went on to say that he enjoyed capturing the creative process most, that the passion Green Day shows is inspirational.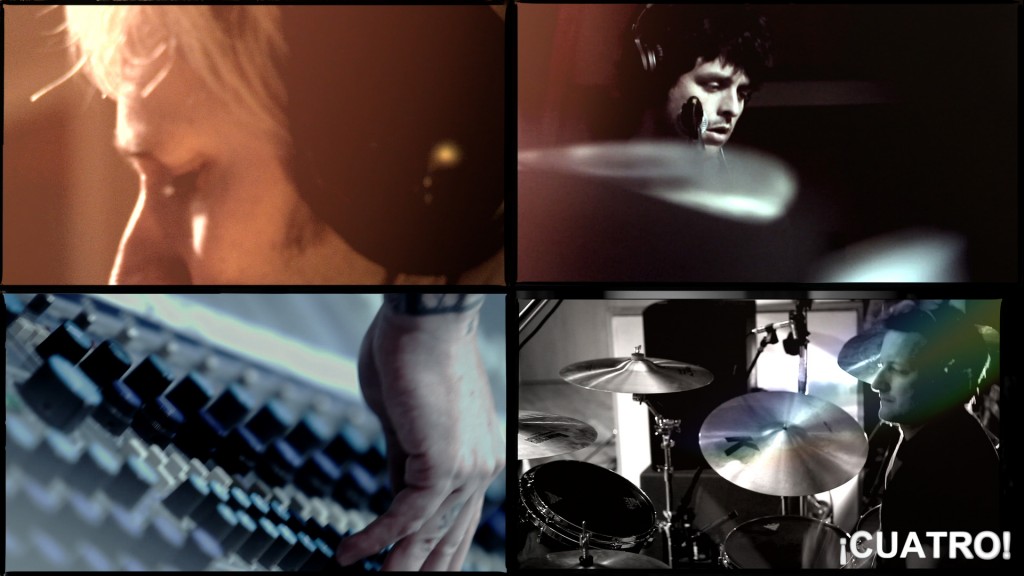 The band, which is rounded out by bassist Mike Dirnt, drummer Tré Cool, and guitarist Jason White, re-experience undergoing trial by fire by way of road testing their latest material before setting it to record. Playing new songs before unsuspecting fans increased the pressure the band duly places on themselves to make the best music they can. At the same time, the viewer gets to see how closely they work together.
"You don't see the typical distance between each other like in some other big bands," explained Wheeler. "During the course of the film you see Billie's and Mike's birthdays; they're like a family."
Wheeler also said that while they live the rock star life, Green Day are down-to-earth, personable, and honest.
"¡Cuatro!" is a film for anyone who likes music, documentaries, or the instance that is the creative process.
"Once you start to watch, it grabs you," said Wheeler. "It goes by at a pace that gets you wrapped up in it."
"¡Cuatro!" is directed by Tim Wheeler and produced by Tim Lynch. It features and stars Green Day and their record producer Rob Cavallo. It screens on Saturday, April 27 at Lido Regency Theatre at 5 p.m. For tickets visit newportbeachfilmfest.com.