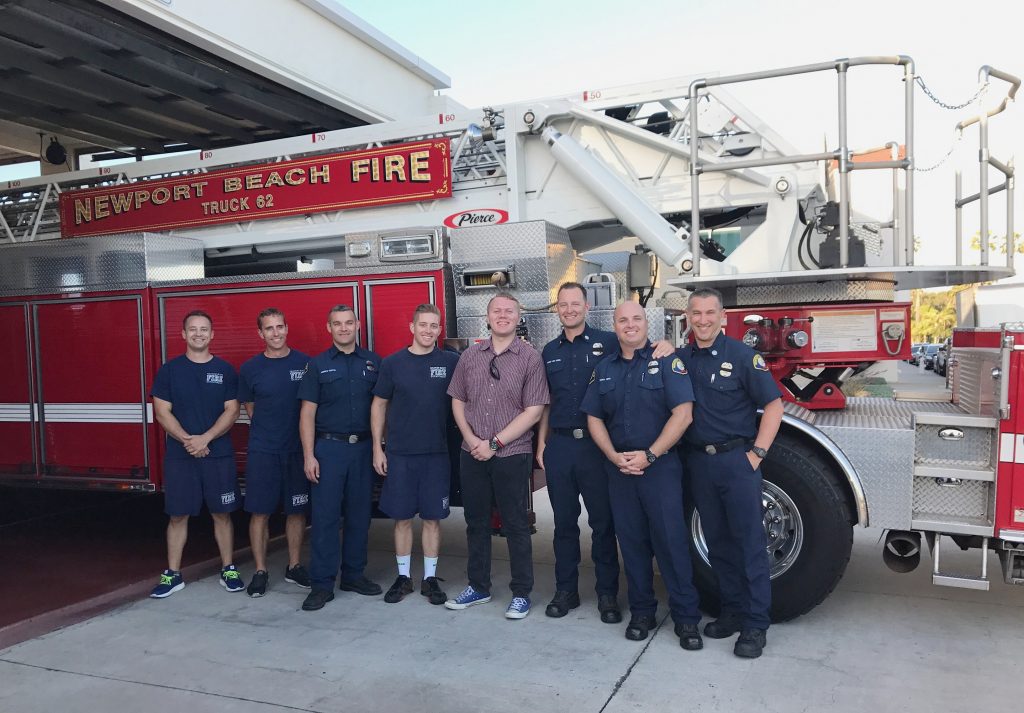 Newport Beach first responders recently helped reveal that an Orange County teen's wish will soon come true, thanks to a local nonprofit.
Dominic Laffoon, 18, of Fountain Valley was diagnosed with germ cell tumor in June of 2016 and endured months of treatment, according to Make-A-Wish Orange County and the Inland Empire officials.
"Laffoon has wanted to be a fireman since he was a toddler and is currently training to be an EMT," MAW OCIE Senior Marketing & Communications Manager Kara Bautch explained in an email. "He hopes to one day become a firefighter to help save lives."
The Newport Beach Fire Department helped with the "wish reveal" during Laffoon's recent visit and firehouse tour. His wish to be a firefighter for a day in Seattle will be granted later this month.  
For more information, visit ocie.wish.org.