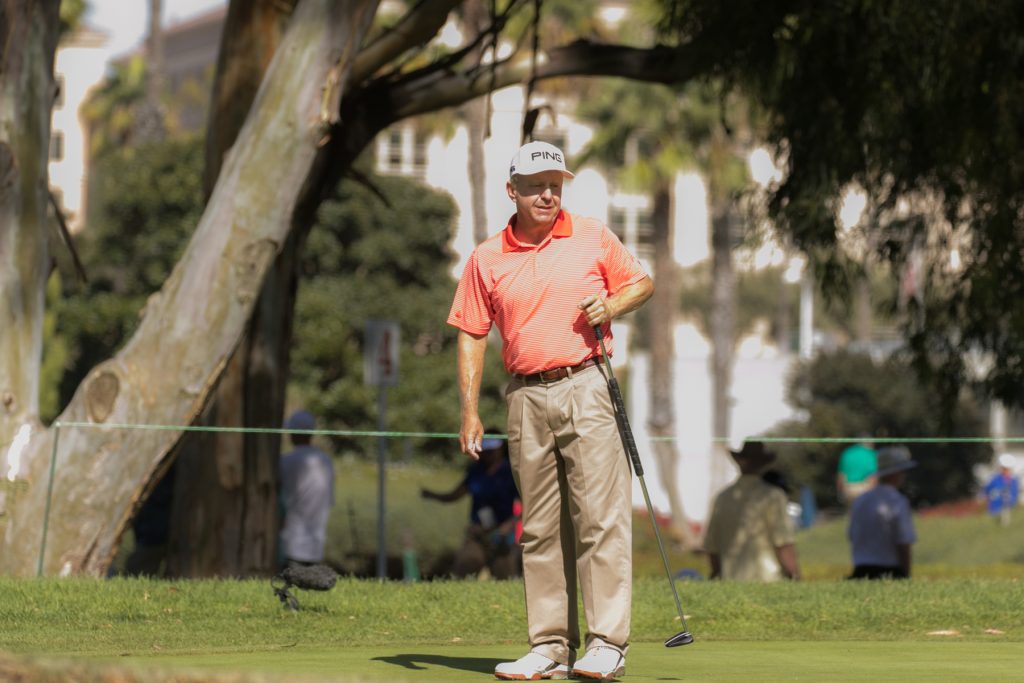 Golfers Billy Mayfair (pictured) and Jay Haas are tied at 64 after Friday's first round of the Toshiba Classic at Newport Beach Country Club. Larry Mize, Paul Goydos and Michael Allen shot 65. John Daly, who turned 50 in April (making him eligible for the PGA Tour Champions), is three strokes behind the leaders at 67.
All golfers paused at 3:30 and held aloft multi-colored umbrellas in remembrance of legendary fellow golfer Arnold Palmer, who passed away last month at age 87.
Photos by Jim Collins.