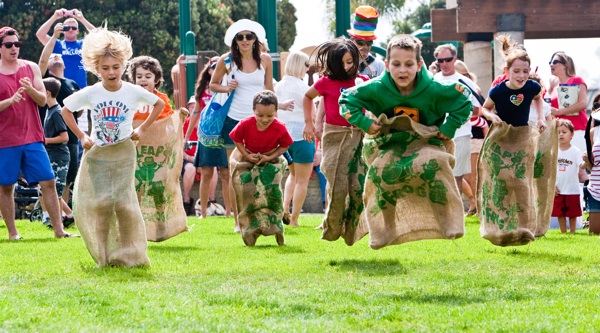 From the Bangles on stage to toddlers in red-, white- and blue-bedecked wagons, the Fourth of July in Newport Beach runs the gamut of fun, food and patriotism. Here is a rundown of some of the events planned around town to say, "Happy Birthday, USA!"
– Independence Day on the Bay, featuring the Bangles and a fireworks spectacular, at Newport Dunes. Gates open 7 a.m. Music, food, games and activities throughout the day, with the Bangles taking the stage at 7:15 p.m. and fireworks at 9 p.m. For details, visit newportdunes.com.
– 2nd Annual Fourth of July Is for Families, on the Balboa Peninsula, featuring the Bike & Dog Parade at 9 a.m. beginning at 38th Street Park and the free Community Festival beginning at 9:30 a.m. at Channel Place Park. For details, visit newportbeachca.gov or call 949-644-3151.
– 40th Annual Independence Day Family Celebration at Mariners Park. The event begins with a bicycle parade at 10:30 a.m. at the corner of Mariners Drive and Commodore. The parade will be followed by opening ceremonies and a community carnival at Mariners Park from 11 a.m. to 2 p.m.
– "King of the Kobe" eating contest at Rudy's Pub & Grill at noon – a race to see who can eat the most burgers in 8 minutes. For details, call 949-723-0293.
– Old Glory Boat Parade in Newport Harbor, starting at 1 p.m. For boater registration information, a map of the parade route and more information, visit alyc291.com.
– Fourth of July BBQ at the Coliseum Pool and Villas Pool at Pelican Hill Resort. For information, email [email protected].
– "July 4 Spectacular," featuring fireworks, the music of the Eagles and a tribute to John Williams, will be performed by the Pacific Symphony in the Verizon Wireless Amphitheatre beginning at 8 p.m. For details, call 714-755-5799 or visit pacificsymphony.org.
… And, the day after:
– Food Truck Wars at Newport Dunes. Gates open 8 a.m. Food trucks and beer garden open at 3 p.m. For details, visit newportdunes.com.