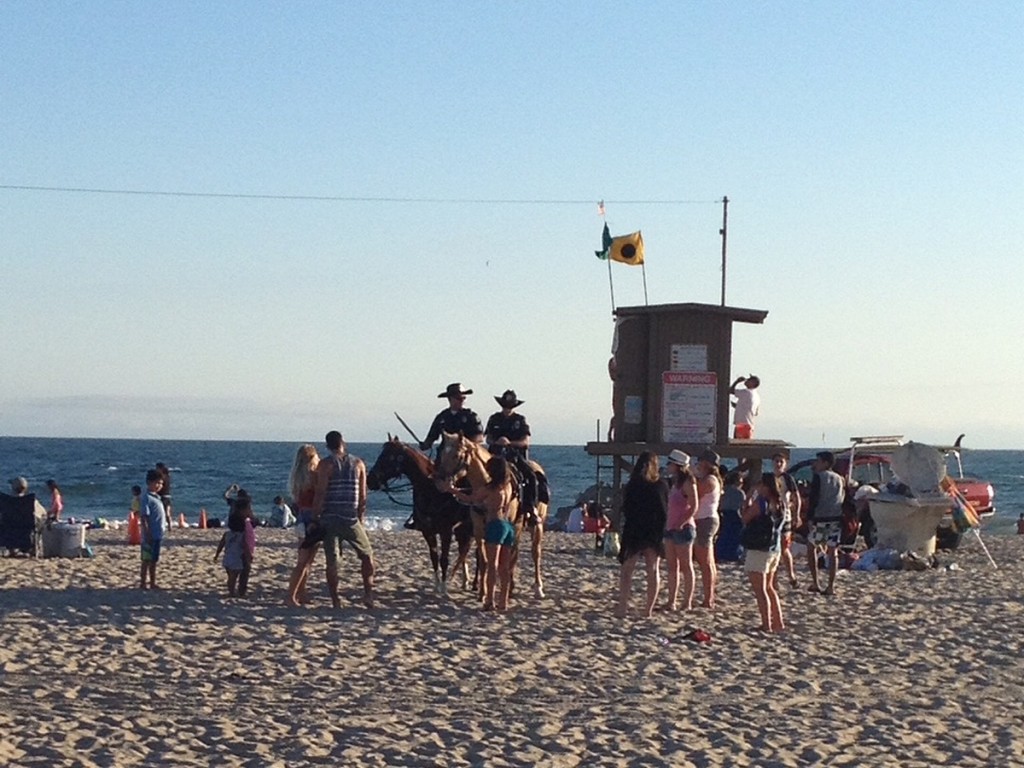 Thousands of people flock to Newport Beach on July 4 every year, but fewer people spent the holiday weekend in jail this year than the last several years, according to police.
Newport Beach Police Department reported that arrests were down more than 20 percent this year (compared to 2014), explained NBPD spokeswoman Jennifer Manzella.
Between 6 p.m. July 3 and 6 a.m. July 5, officers made 94 arrests. In 2014, there were 120 during that same time period. There were 124 arrests made in 2013.
"We have been working for several years now to get back to 'normal community operations' on the 4th of July," she noted. "This year, it looks like we took a major step forward on that front. The reductions in arrests, especially on a weekend holiday, is a great indicator of how far we've come."
Police aim to restore a "sense of normalcy on a very busy holiday," explained Newport Beach Police Department Deputy Chief David McGill.
Overall, the day went pretty well, he said.
"We are very happy," with how the day turned out, McGill said. "In our opinion, it was one of the best Fourth of July events we've ever posted, in terms of law enforcement."
The vibe around the community was different this year, McGill noted. Everything was pretty calm and it was a family-friendly atmosphere.
Obviously, there was some drinking and partying. There were a few minor skirmishes, but no major issues, "nothing like in years past," he said.
This is year six of their multi-year plan. Things have greatly improved during those years, both McGill and Newport Beach City Council members noted during a recent study session.
In 2014, police issued 699 citations on July 4, six less than the year before. Parking citations went significantly down last year, at 193 issued. That's 118 less than 2013. There were also 26 Disturbance Advisement Cards in 2014, which was 19 more than the previous year. They issued one Loud and Unruly Gathering Ordinance citation, the same both years.
The citation/DAC/LUGO data for 2015 is not available yet. Unlike arrests (which are automated in the computer system), citations have to be hand-collected and hand-coded, which takes some time, Manzella explained.
The plan allowed officers to rapidly respond and be flexible to address issues as they develop during the day.
"We're solving problems as they come up and preventing problems, while strengthening relationships with the community," McGill explained.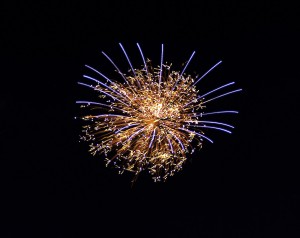 A main goal this year was to get out early and interact with the public and enhance the relationships they've built over the years, McGill said.
"That was a major component of the plan that worked out well," he said.
Police also increased focus on the Fireworks Enforcement Team, which was re-introduced in 2014. The officers dedicated to fireworks team responded to nearly 100 fireworks calls for service on the Fourth this year.
Next year, they'll focus even more on fireworks and getting the message out that they are illegal in Newport Beach, McGill said.
The Mounted Enforcement Unit was also back this year. While effective, they needed to do a better job picking up after them, McGill said during the council meeting. They created a plan to improve on that issue and it worked out well, he noted. Volunteers helped clean up throughout the day and up until midnight.
"I think we did a much better job than we did in years past and I'm very happy with that," McGill said.
There were some traffic concerns, but NBPD also had a plan for that and it was executed well, he said. But, they can only do so much. Traffic will be heavy on the Fourth of July.
"There is only so much square feet of real estate for roads and the whole world wants to be here" McGill said.
Both NBPD and outside officers followed the plan perfectly and helped the day go smoothly, McGill said.
Among the units and partners who worked the holiday are the Orange County Sheriff's Department helping with the jail, Anaheim, Irvine, Orange and University of California, Irvine, police departments, and California Highway Patrol.
Part of the thanks also goes to the community residents and visitors, McGill added.
There were no significant incidents reported from the Newport Beach Fire Department, Manzella said.
Overall, the day was a success. People, both residents and visitors, had fun and there were no major police or fire incidents.
"We couldn't have asked for a better weekend," McGill said.
For more information, visit nbpd.org or newportbeachca.gov or sign up for NBPD Nixle alerts.