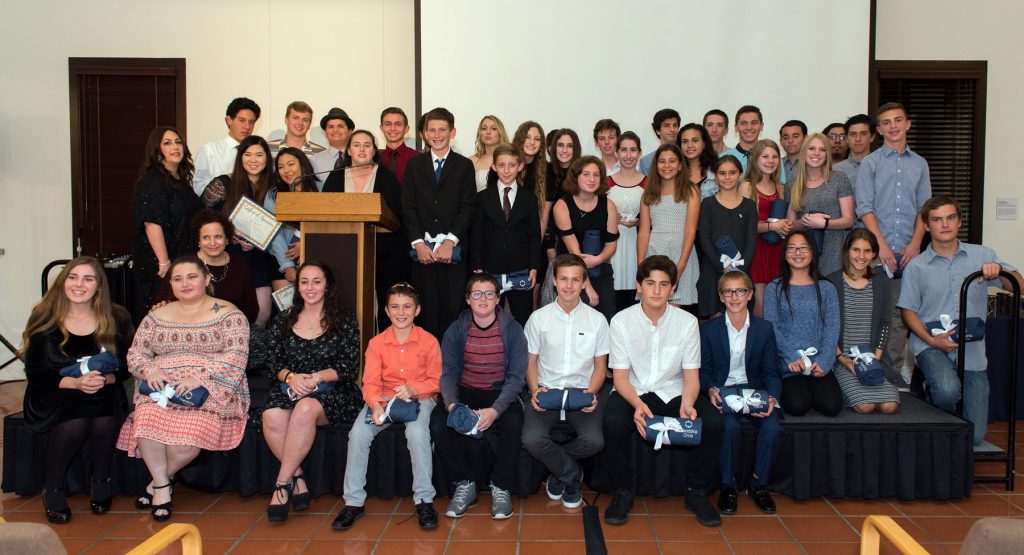 On Wednesday, May 10, Newport Beach-based Friendship Circle held its 11th annual Evening of Recognition at the Beckman Center in Irvine.
The Friendship Circle's mission is to address the challenges facing individuals with special needs by celebrating their uniqueness and individuality by pairing them with teen volunteers in a variety of social and recreational settings. 
These include one-on-one time through the Friends at Home program; monthly Basketball Buddies, Sunday Circle and Young Adult Circle events; Summer and Winter Camp sessions with a full week of field trips, arts & crafts and outdoor recreation; and, Hangin' with Friends, social activities for our independent young adults. 
These young volunteers succeed in reaching the children in ways that other forms of therapy do not. Volunteering has a profound effect on the teens themselves, instilling in them the values of giving and gratitude.
The Evening of Recognition celebrated the 243 teen volunteers, hailing from high schools and colleges throughout Orange County, whose love, laughter, nurturing and connection brings so much to those with special needs.  
The inspiring speakers included a volunteer who told how she was able to connect with her teen buddy by researching mermaids, a topic that greatly interested her buddy; a mom of a teen with special needs shared how her son has transitioned to volunteering and that he wants to start a Friendship Circle group at his high school; and a young adult with special needs who taught that everyone has greatness within themselves.
Friendship Circle's goal is to provide every individual with special needs the support, friendship and inclusion that they deserve by providing recreational, social, educational and vocational programming. Friendship Circle enriches its vast network of volunteers by enabling them to reap the rewards of selfless giving.
For more information, visit FriendshipOC.org.