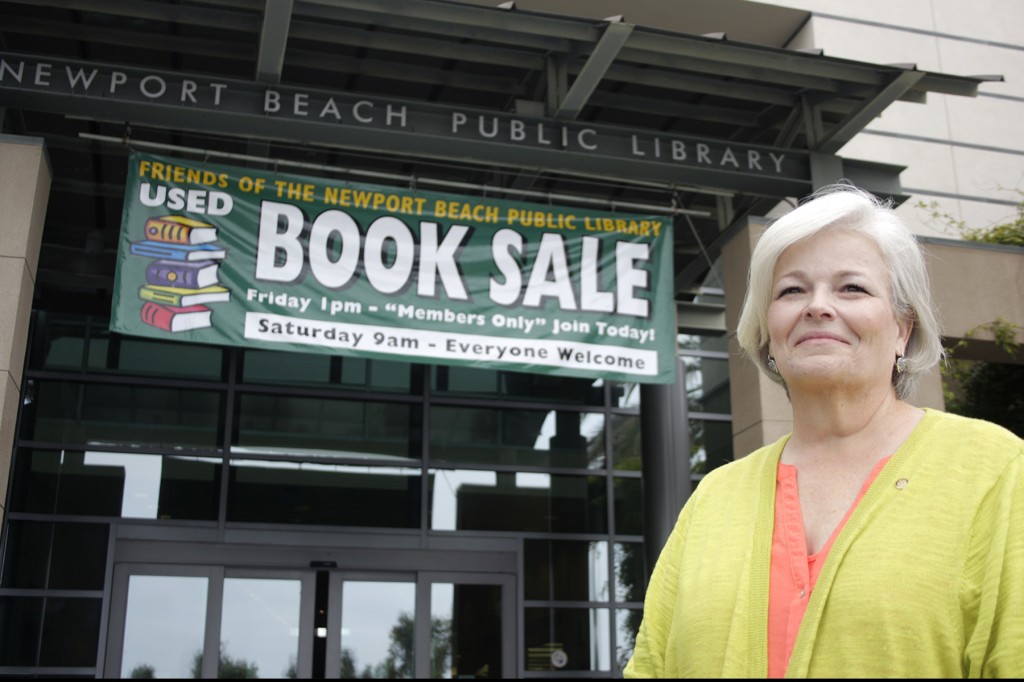 Come Oct. 5, the woman who helped the library go electronic and oversaw the recent expansion, will be retiring.
The city announced Tuesday that Newport Beach Library Services Director Cynthia Cowell will be retiring and relocating to Nashville, Tenn.
"Two things happened," Cowell explained in the statement. "Professionally, we completed the library expansion. Personally, my husband and I came upon a great home in Nashville near his extended family. It was too good to pass up so we bought it and our Orange County home is on the market. This is the right time for me to relocate and join my husband."
Her husband is a Tennessee native and has been doing consulting work in the Nashville area for several years. She plans volunteer at the public library there.
Cowell began her leadership role at the NB library in June 2008, after three decades of working for public libraries throughout the Southwest.
"She immediately focused her energies and her staff on leading the library into a full-scale implementation of electronic library services such as e-books and electronic magazine subscriptions; circulating iPads, Nooks, and Kindles; and installing a Radio Frequency Identification system, all while still understanding and respecting the desire of the many readers who still love to hold a printed book," explains the city announcement.
Even in the age of the internet, libraries still matter, Cowell said.
She also advocated and oversaw the expansion of the central library, that was built as part of the civic center project, and opened in May.
"It's exactly how I envisioned it," Cowell said on Thursday.
She is very happy with the final result, she added, and even happier that people are getting so much use out of it.
"Cynthia had a vision and boldly expressed it as we were in the initial stages of the project," city manager Dave Kiff said in the statement. "I believe the expansion represents Cynthia's lasting legacy to Newport Beach."
"I knew this day would eventually come," Kiff said. "It just seemed to come more quickly than I had hoped. Her expertise, vision and, of course, her Texas charm are a winning combination.During Cynthia's time here, she made our outstanding and award-winning library system even better."
Cowell also worked closely with the Friends of the Library and the Newport Beach Library Foundation. The groups' support has helped the library grow and succeed, she said.