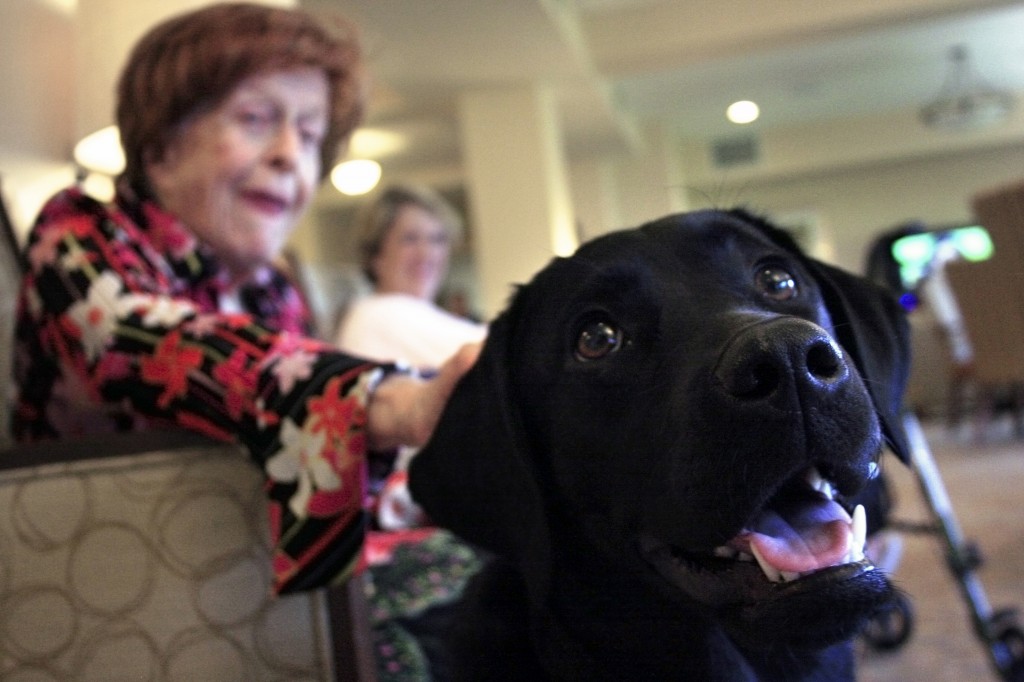 There is a lot of heeling and healing going on at Crown Cove senior living community in Corona del Mar.
Raja, the newest resident to the facility, is an 8-month-old black lab. The pup is training to be a guide dog for the blind with Jessilyn Guajardo, director of activities at the senior living center. While she's learning the ropes, Raja visits with Crown Cove residents, bringing joy and warmth with her.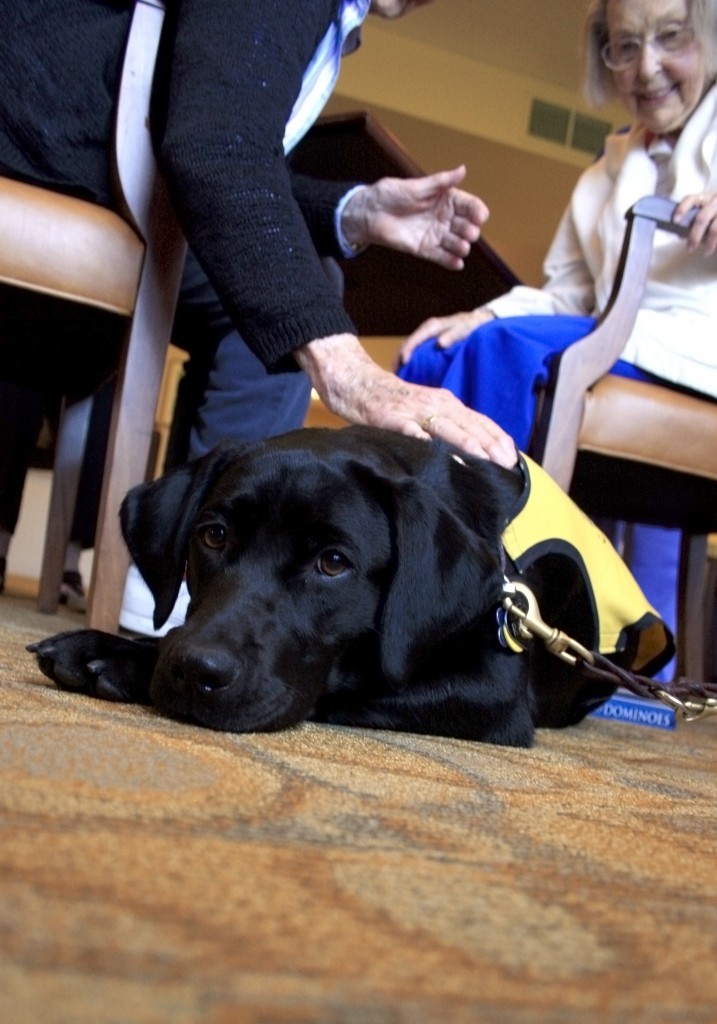 "She brings an unsaid comfort to a lot of residents here," Guajardo said. "She does things for residents here that we can't do as people."
"I have been in this line of work (senior care) for several years and I've seen the benefits of having therapy dogs and service dogs in the community," and there are many, she added.
Some non-verbal residents will light up and chat away when Raja comes around.
She is also a good tool for new and memory care residents.
Many of the residents have had dogs in their own home and Raja helps the transition for new members or brings back feelings from their past for others.
"Raja really fills that place in their heart," Guajardo said. "And she gladly does it."
The seniors also help in Raja's training.
They reinforce the different commands Guajardo teaches her each week. Many of the residents feel very accomplished when they teach her something, Guajardo said.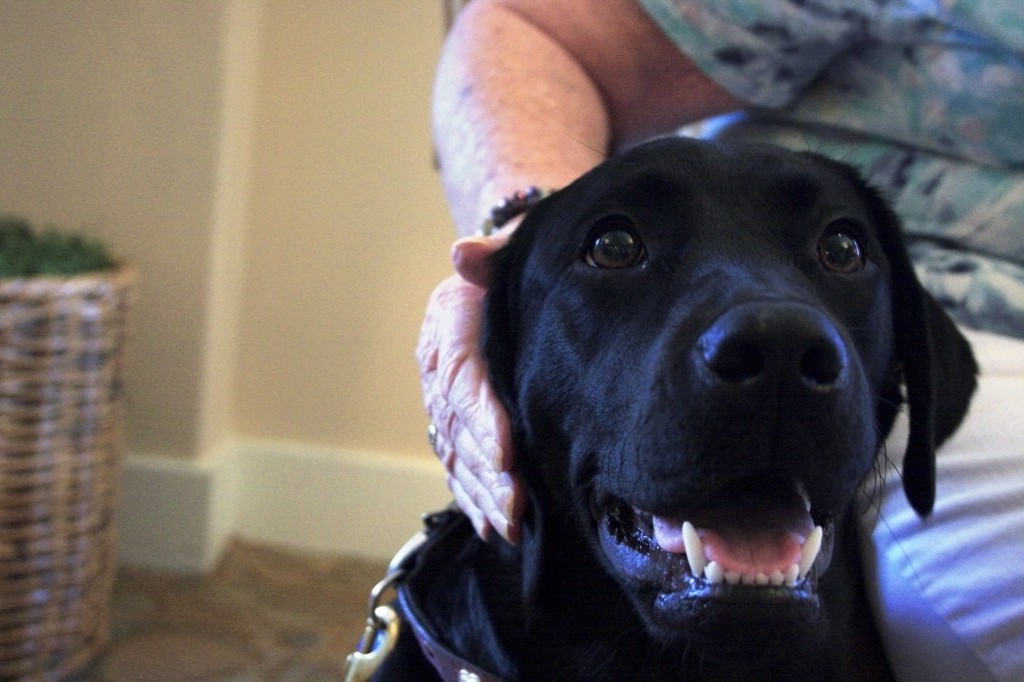 On group outings, Raja often becomes the unofficial, furry "group grandchild," she said. It's special to have her around, she continued.
"She's such a wonderful, helpful, loving dog," Wynn Griffith, 72, said.
Labs are great dogs in general, Griffith said, and Raja is really great with everyone at Crown Cove, she added.
So far, it's been a great experience for both Guajardo and the Crown Cove residents.
Guajardo heard about the Los Angeles-based Guide Dogs of America program through a friend.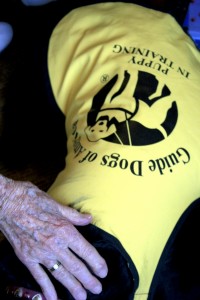 "I felt the need to do it," said Guajardo, who grew up with dogs, but hadn't had one in her life as an adult until she met Raja earlier this year.
Guajardo thought it would be highly beneficial to have a dog at Crown Cove, she explained, so she ran the idea past Crown Cove staff and got an enthusiastic approval.
The residents just love having her around and caring for her, Guajardo said.
Raja will eventually have to graduate and move on to working with a blind person.
Guajardo will turn her over to GDA in about one year, when Raja will be tested to see if she is ready to start working.
She will likely be just over 2 years old by the time she gets paired with a blind person.
It will be extremely hard to give her up, she said, since Raja goes with her everywhere and the attachment has grown strong.
"I was not expecting to get as attached to her as I am," Guajardo said tearfully. "She's like a person to me, she's not like a dog… She's like our kid."