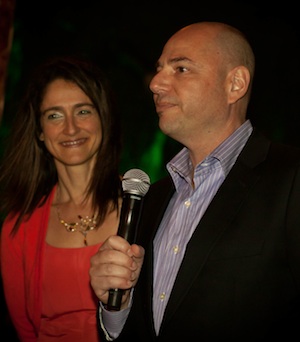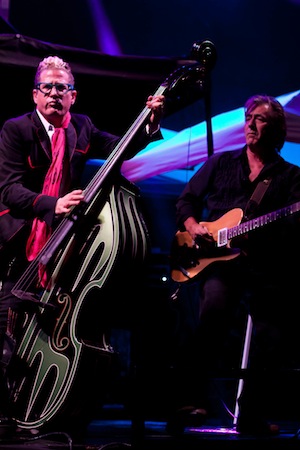 Fuel Freedom Foundation officially launched its campaign to end America's oil addiction with a major event held at the home of Eyal Aronoff in Newport Coast last weekend.
The foundation was founded by Aronoff and Yossie Hollander, with the belief that the markets are the solution to ending America's oil addiction. If the markets are open to replacement fuels like ethanol, methanol and natural gas, this will break the monopoly on global oil, eliminate our dependence on foreign oil, and end America's addiction to oil.
The Oct. 20 event, attended by more than 500 guests featured remarks by Aronoff and Hollander, as well as Fuel Freedom Advisory Board Members R. James Woolsey, former Director of the Central Intelligence Agency; Peter Goldmark, former Rockefeller Foundation President; Gal Luft, Co-director of the Institute for the Analysis of Global Securitas, and friend to Fuel Freedom Foundation John Hofmeister, the former CEO of Shell.
The Stray Cat Lee Rocker and Los Lobos performed at the event, and Sir Richard Branson offered his support for the launch of Fuel Freedom with a video appearance. Also featured were segments of an upcoming documentary by award-winning filmmakers Josh and Rebecca Tickell, and the winning videos from Fuel Freedom's first video competition, held in partnership with Chapman University's Dodge College of Film and Media Arts.