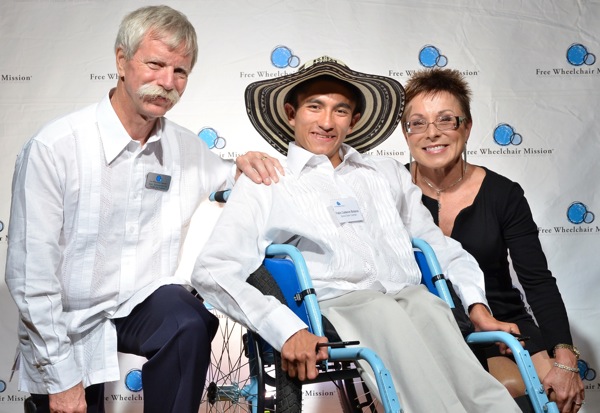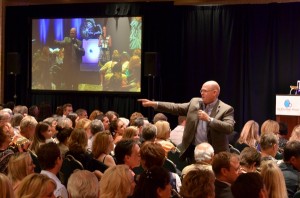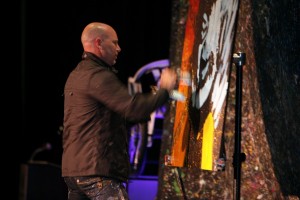 More than 400 people showed for the Free Wheelchair Mission 9th Annual Magic of Mobility gala, which raised  $1,010,899 to provide free wheelchairs for 15,810 people in need in third world countries.
The stories told during the gala easily brought tears to many guests. Stories about people who otherwise would be stuck on a bed or even on the floor of their home, rarely being able to go outside unless they crawled or were carried, to how they were able to now go to school or get a job, even date or get married, provide for themselves and do things for themselves.
The joy in guest of honor and wheelchair recipient Fabio Calderon Bolanos' face was obvious as he spoke of how being given a wheelchair has not only changed his life, but also the lives of his family.
Bolanos, who came in from Columbia for the event, demonstrated his new musical abilities, shared his eagerness to learn new things and his excitement to talk about how the Free Wheelchair Mission has changed his and so many others lives.
"[I have] been able to enjoy the opportunity of a lifetime," Bolanos said at the event.
The evening was accompanied by lively music, wonderful cuisine and a live auction. The passion of FWM founder Dr. Don Schoendorfer, along with Dr. Michael Bayer, shone through when they spoke to the crowd, helping contribute to the success of the evening.
Schoendorfer explained that for $63.94, the cost of one wheelchair, eight lives are changed. Not just the person who receives the wheelchair, but all those who have had to help that person get along in life.
Since 2001, more than 651,000 wheelchairs have been given to people in 86 countries worldwide, and the Free Wheelchair Mission hopes to have distributed over one million chairs by 2015.
For details, visit www.freewheelchairmission.org.