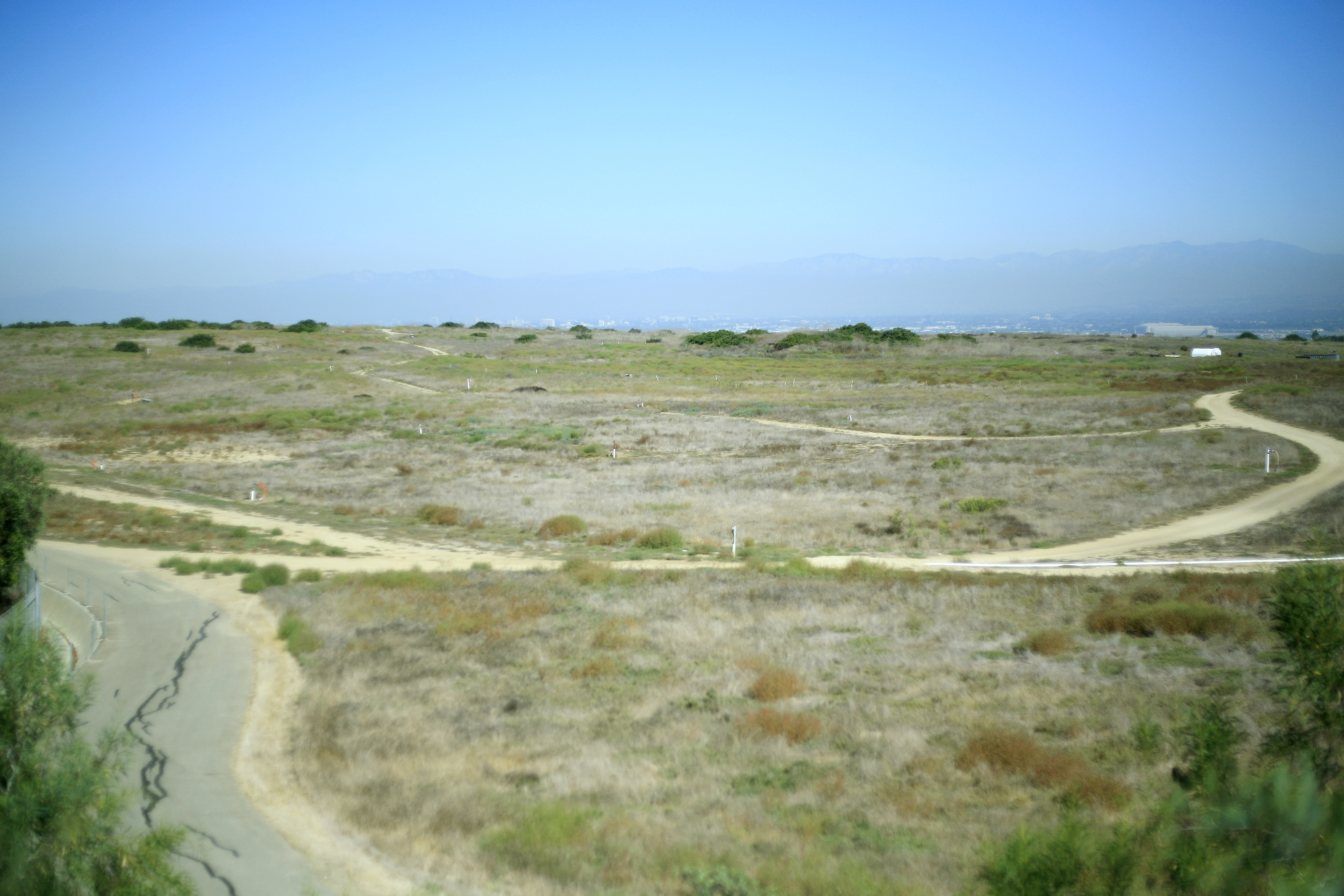 Newport Beach golfers are one step closer to teeing off at the possible future Coyote Canyon landfill-turned-golf course following a county decision this week.
The Orange County Board of Supervisors on Tuesday selected Chapman Investment Company LP and Guardian Investment Capital, LLC, as primary for lease and development of the closed Coyote Canyon landfill located at 20661 Newport Coast Drive in Newport Beach.
Selection of a developer allows the county staff to begin agreement negotiations.
They are at least six to 18 months out from submitting any sort of application, officials confirmed.
There are significant environmental, landfill operations, traffic and other studies, as well as community input gathering and outreach to conduct before they can formalize any plans or proposals.
Newport Beach City Councilman Will O'Neill, whose district includes the Coyote Canyon property, is "cautiously optimistic" about the idea.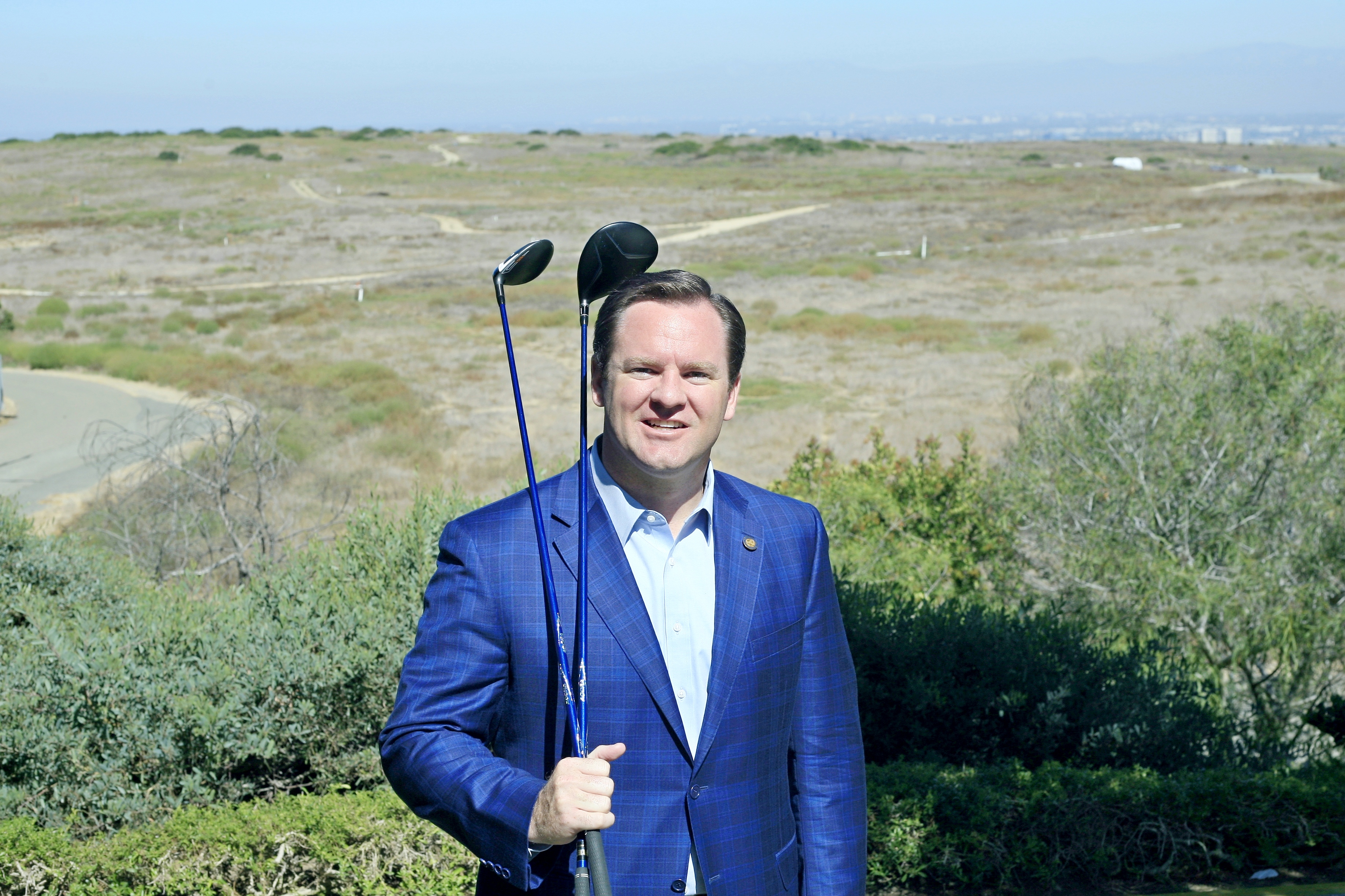 "A golf course where a landfill once was will beautify the area," but it needs to be done properly and with careful consideration, O'Neill said. "We can better evaluate the impact on Newport Beach when the developer submits actual plans and conducts an Environmental Impact Report."
The landfill is currently reserved as open space with approximately 123.5 acres set aside as coastal scrub habitat for the California gnatcatcher. Approximately 205 acres of the landfill is available for leasing and potential development.
The major components in the Chapman proposal include: An 18-hole short course, "high end" practice facility and entertainment venue, PGA Tour golf academy, double-ended double deck driving range, open-air bar and grill, and more.
Chapman's proposal also incorporates a "fast play" golf course and has an emphasis on youth golf.
The aim is for a proposed golf facility that will be compatible with OC Waste and Recycling's ongoing landfill gas collection and post-closure maintenance activities while maximizing lease revenue for the county.
The county's "first and foremost commitment is to comply with all applicable regulatory requirements for closed landfills."
O'Neill added that he is confident the board and county staff will continue to work with the city to ensure residents' concerns are addressed. Although the property is within Newport Beach city limits, the land is owned by the county. So while the city doesn't have any official influence on the matter, they certainly will be involved and offer input.
"The city has had a seat at the table during this process and will continue to work with the county and our residents," O'Neill said.
Mayor Kevin Muldoon confirmed in an email that the Council supports a golf course on the property.  
"A golf course is the highest and best use for the site that would be acceptable to the neighbors," he explained.
He needs to know more information about the proposal before commenting specifically, Muldoon added.
Former Newport Beach Mayor Rush Hill made it one of his initiatives in 2014 to build an affordable public golf course at the old Coyote Canyon Landfill site. He was enthusiastic about the project and thought a golf course would fit well on the land.
Hill is still very interested in the idea. The selected Chapman idea for an executive course is particularly intriguing, he added.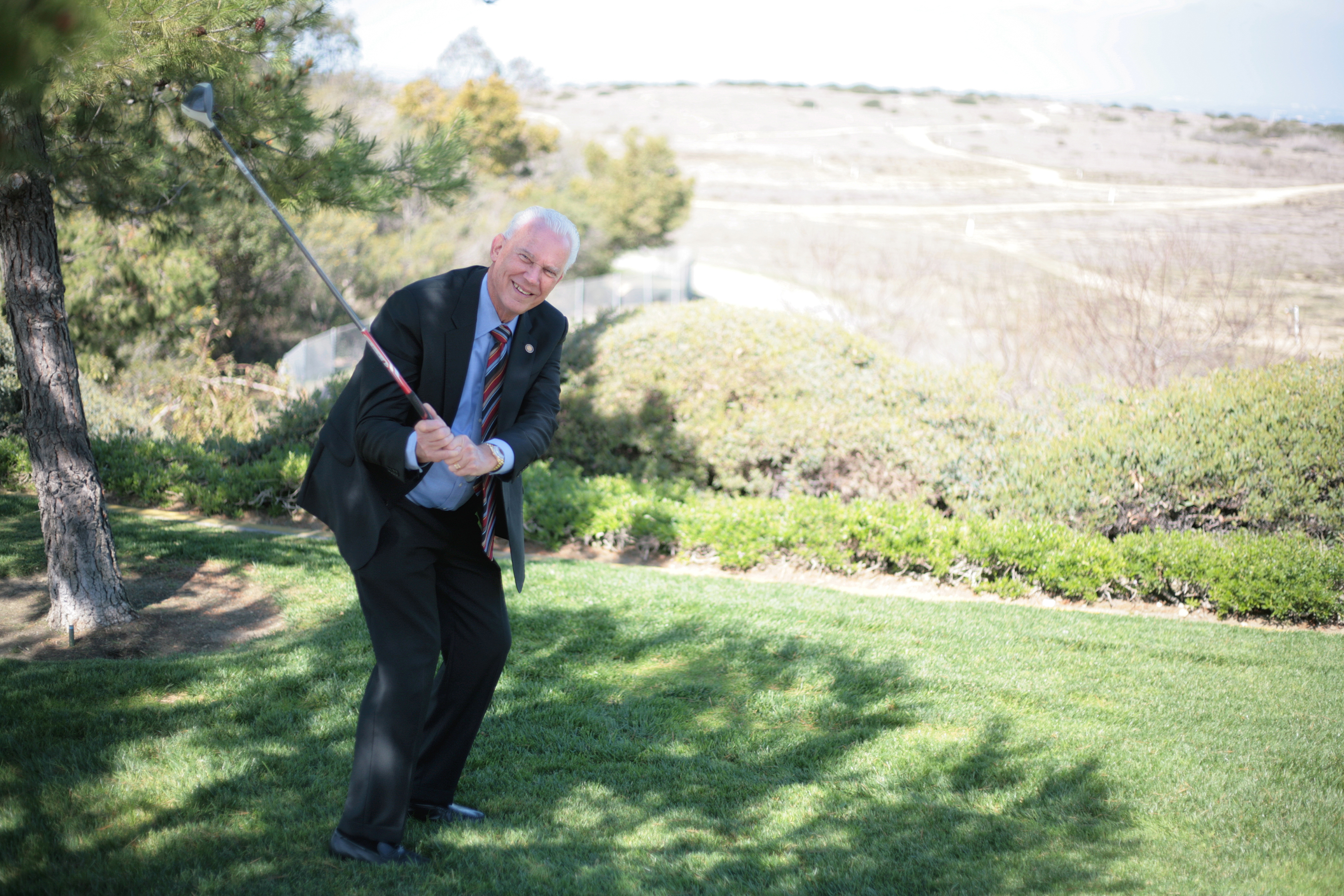 "I have played on some very fun and challenging executive Par 3 courses," he wrote in an email. "The golf school they propose will be a draw as well."
There is no official plan yet, just a general idea to get negotiations going, and any specific proposal would need to be approved by the OC Board of Supervisors.
The key is that it needs to be a first-class and affordable golf course, Hill explained.
"We have beautiful courses here in the OC, but none meet the criteria of being affordable to many that enjoy playing golf however find the cost prohibitive," Hill commented.
His goal was to have green fees below $100 for county residents and market rate for others.
"A quality course offering a green fee of less than $100 will get a tremendous amount of play here in Orange County," he noted.
Creative marketing will also increase the volume of play, Hill added.
Hill also commended the supervisors for continuing to pursue this opportunity.
O'Neill, Muldoon and Hill are all golfers and all three are looking forward to potentially teeing off at the possible future golf course.
"The property has an ocean view and great elevation changes," Hill said. "It can be exciting."
"It's as good of a place to slice a ball as any," Muldoon noted.
Quoting Golf guru Harvey Penick, O'Neill emphasized that it's important to just enjoy the game. Penich said golf is for everyone, not just the talented few.
"Which is great, because I am not part of the talented few," O'Neill joked.
And it's bringing "new life for a dump site," Hill added.
"I am also proud to note it is located in the city of Newport Beach," Hill said.