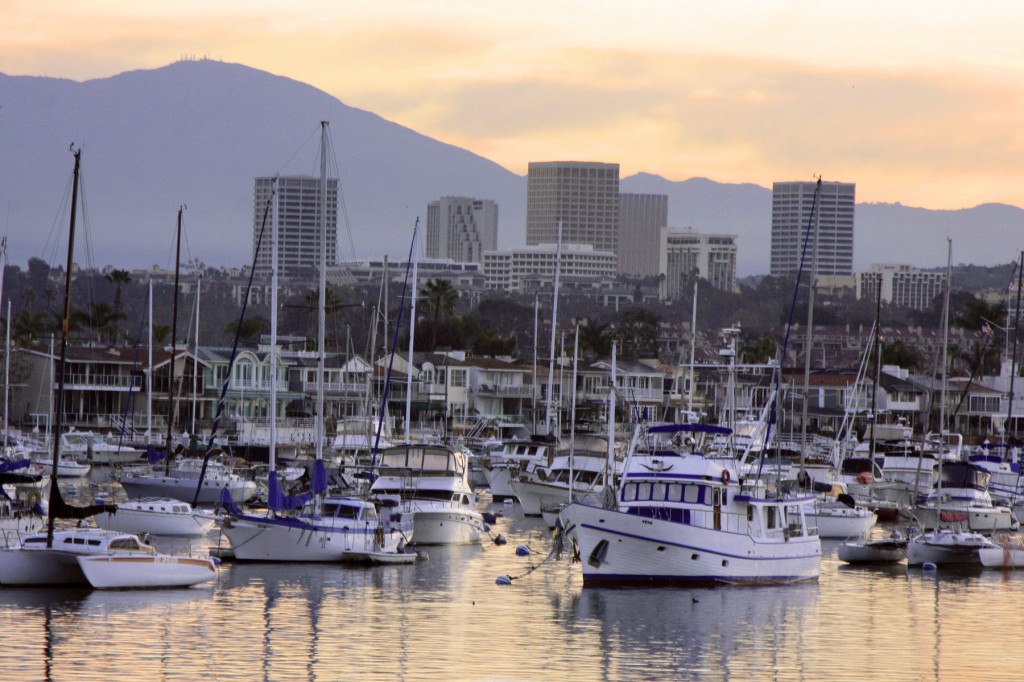 Harbor Commissioners got an update this week on the city's strategy to take over management of the approximate 1,220 onshore and offshore moorings in Newport Harbor this summer.
City staff presented a program to the commission on Wednesday that would allow the city to take over administration of the moorings from the Orange County Sheriff's Department Harbor Patrol.
The city hopes to take on the responsibility and do it with a slightly different style and focus than Harbor Patrol, said City Manager Dave Kiff.
"I think of this as property management, plus code enforcement, and customer service on the water," Kiff said.
The proposed program is meant to be more customer service oriented, and – simply – makes more sense to people (by having one contact number, assisting with multiple services, etc.) and, overall, becoming more user-friendly.
"I think great services are coming our way in the harbor and this is a great first step," Commission Chair Paul Blank said. "I look forward to seeing it actually in action."
How, when and where the harbor is patrolled, code enforcement, and the system that manages the moorings, and the use of technology – both mobile phone apps and online services- will all make a big difference, Kiff explained.
"The concept behind this is a distinctly different model," Kiff noted when he presented the plan to the City Council during a study session on April 11.
Staff hopes taking over management will be "significantly" less expensive. In 2016, the city entered into a five-year contract with OCSD. The cost is approximately $313,000 for 2017, and that amount is likely to increases by about $8,000 every year in the contract.
Budget and staffing need to be worked out, Kiff said. Other "critical issues" include considering the date and time and hours of operation and the high and low use times. They also need to make sure this model is "safe, efficient and welcomed by the mooring community," Kiff said.
There is a 90-day notice of cancellation period required, which Kiff sent on March 31. Staff hopes to run the pilot testing period between July and September.
Under the new program, rentals of vacant moorings would be handled by the city, permit information would be handled at an office at Marina Park, and an on-water nuisance/code enforcement plan will also be implemented. There may also be a "harbor master" position.
"Hopefully a friendly, customer-service oriented face that is out there on the water frequently with the kind of spirit of being out there to help," Kiff said.
Staff has a few action plans to work on getting the program started, including contracting with local companies for towing and vessel assistance, automating the mooring permit process, updating the permit, renal and transfer forms, acquiring vessels, rearranging some of the city-owned moorings, learning the impounding process, and mailing out postcards to mooring permittees and stakeholders.
Commissioners had questions about Harbor Patrol's role going forward and their presence on the water, law enforcement, staffing, emergency services and the vessels the city is looking purchasing or renting.
City staff confirmed that the OC Sheriff's Department Harbor Patrol would still be on duty in the harbor.
They still will be involved with the law enforcement side of things, like fire suppression and emergency medical aid, Kiff confirmed.
They will continue to meet with Harbor Patrol to make sure it's crystal clear on who is doing what, Kiff explained.
"We're hopeful that they [Harbor Patrol] would not feel that they should back off on the harbor," Kiff said. "There will always be a role for the Harbor Patrol."