Any entrepreneur that names his business after his grandfather has me curious.
Any young man that leaves a high paying corporate job to sell fermented apple juice, or hard cider, and gets them distributed to nearly 50 outlets in less than a year, has my attention.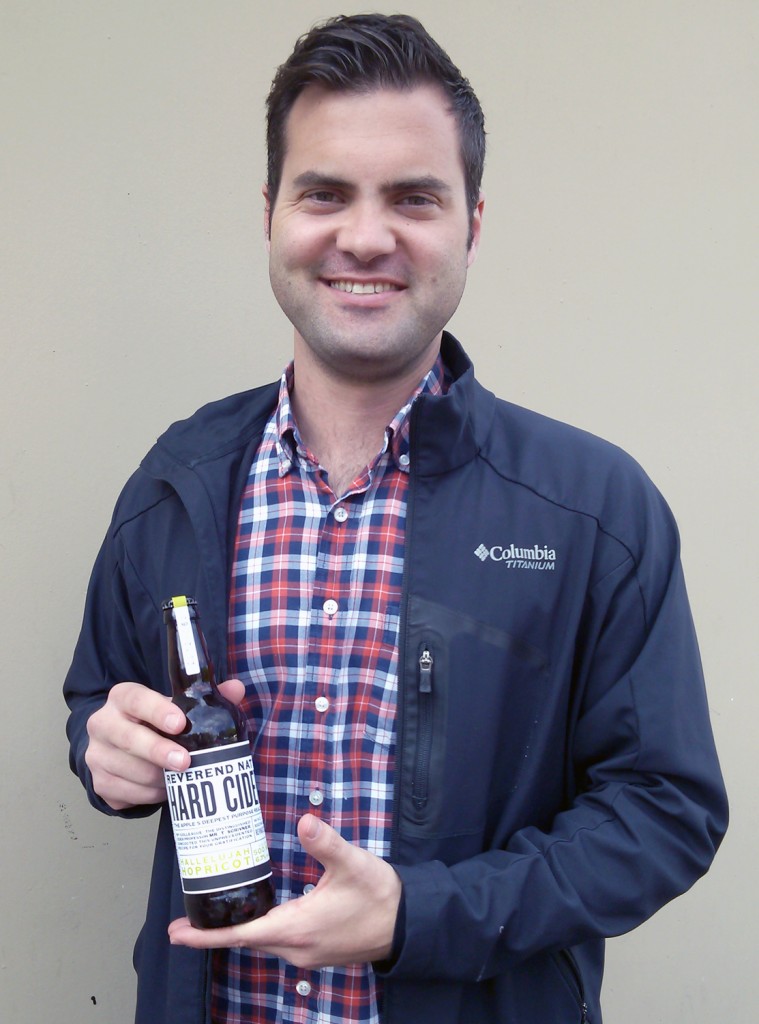 Newport native Nathan Bosza, 28, fell in love with high quality cider last year, both because of the taste and because of his gluten intolerance.
Bosza tried them all and, after starting his own distribution company, Emery William Distribution, settled on representing two lines: Cascadia Ciderworkers and Reverend Nat's Hard Cider.
They are manufactured and bottled in Washington State, the mecca for many apple products. These beverages are not for lightweights—they are 6.9 proof, much higher than most beers or ale in this category.
Reverend Nat's caters to any ale drinker's palate and offers apricot, cherry, and other fruity flavors along with Hopricot, a mash up in name as well as flavors. A four pack locally sells for just under $10.
Operating out of Legend Cellars, a wine storage facility, Bosza keeps his inventory under strict temperatures. Most days he's out pounding the pavement and servicing distributors and restaurants such as A Market, Mutt Lynch's, Hi Times, Wine Lab, We Olive and Sun Dried Tomato.
He has made a significant dent in Orange County, and said that "L.A. is next, since there are surprisingly few craft ciders in Southern California."
Entrepreneurship is sometimes hard to define or recognize, but this is a classic case of a young man discovering his business purpose and having fun at the same time.
For more information visit emerywilliam.com or call (949) 292-6401.