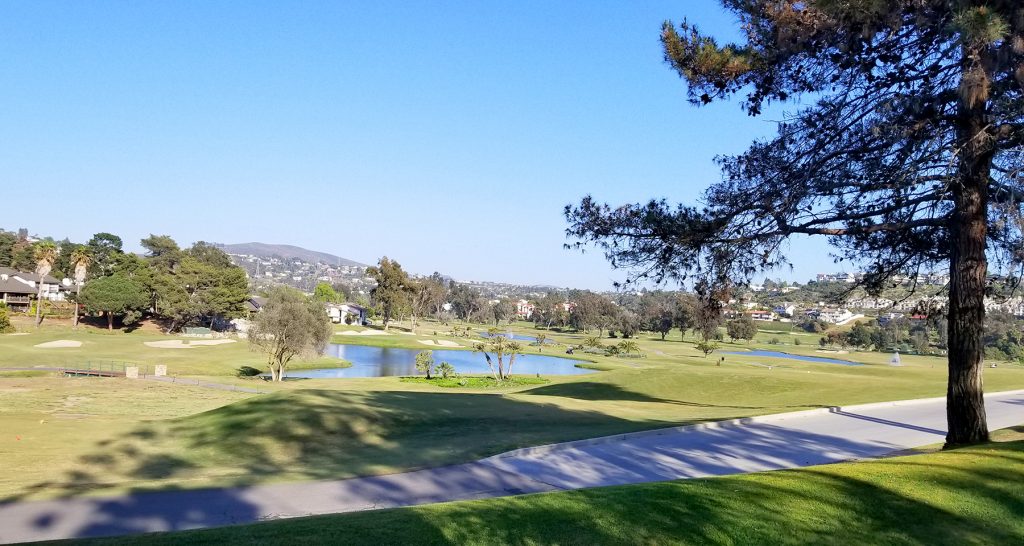 Arnold Palmer was my golf idol growing up, and inspired me to take up golf as a youngster. Although my moments on the links are now few and far between, I've always had an appreciation for those who can make a difficult sport look interesting and fun.
That's why I said yes to an opportunity to stay overnight at the Omni La Costa Resort and Spa. Omni La Costa boasts two award-winning 18-hole golf courses and more than 600 guest rooms spanning 400 acres in Carlsbad.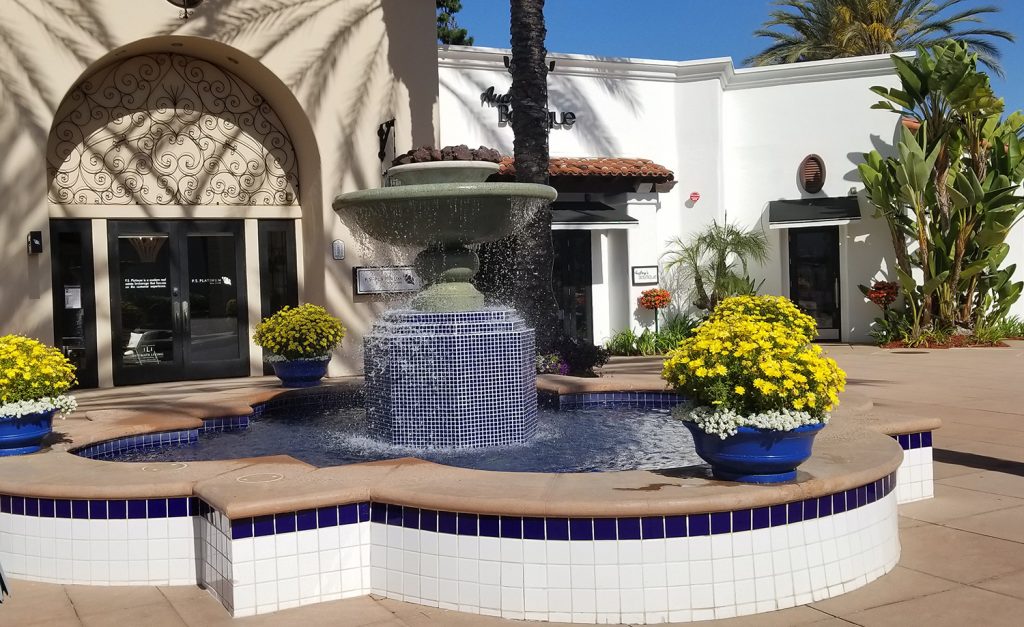 La Costa is one of those fabled names in the golf world. After it opened in 1965, many of the greatest professional golfers of their day played there in tournaments, including Sam Snead, Ray Floyd, Arnold Palmer, Bobby Nichols, and Jack Nicklaus.
And according to the La Costa website, by the 1970s the resort had also become the go-to spot for Hollywood elite. The golf course was routinely played by Frank Sinatra, Dean Martin and Bob Hope. In the early 1970s, the famed Pancho Segura was the resident pro and La Costa became the tennis epicenter with Charleton Heston, Johnny Carson and Desi Arnaz exchanging rallies during their visits.
Now, anyone can enjoy the La Costa lifestyle, and you don't have to be a dedicated duffer or own an expensive tennis racquet to enjoy the property.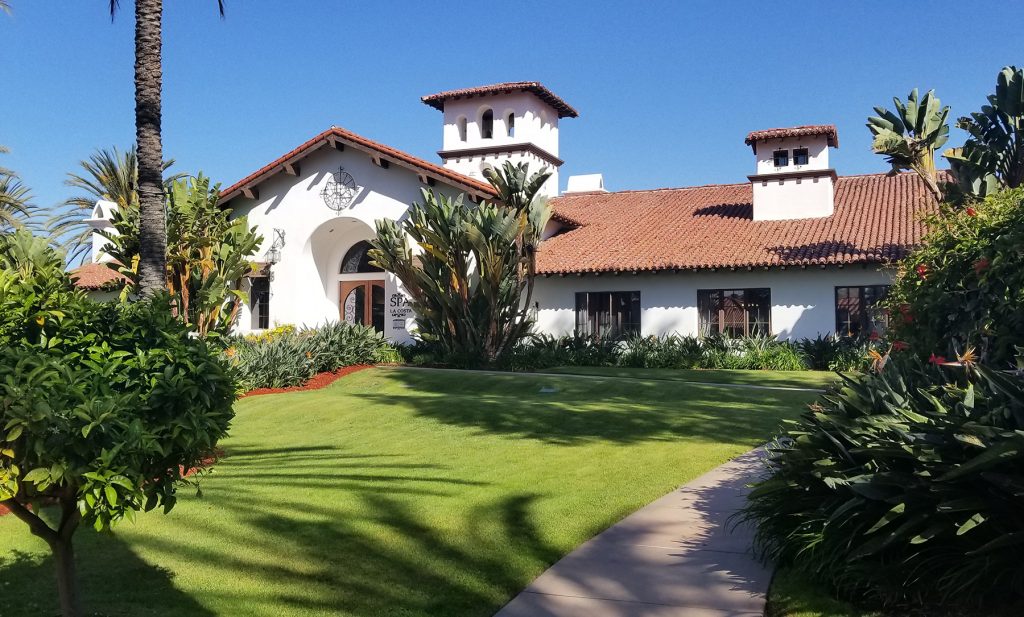 La Costa is an easy, short drive from Orange County, but you'll feel like you're in another state—the state of relaxation. La Costa may have recently celebrated its 50th anniversary, but the resort had a $140 million restoration a few years ago including a $12 million spa, plus an additional 15,000 square feet of fragrant gardens and courtyards. La Costa's golf courses were renovated, a new ballroom was added, and Deepak Chopra's The Chopra Center was added to the property.
I was lucky to land a spacious room that overlooked one of the golf fairways, but no golf for me this trip. My goal was to explore the property and dine at the fabled Bob's Steak House on the La Costa property.
I wandered the lushly-landscaped grounds and admired the Spanish architecture of the various buildings and shops, imagining the famous people who had strolled the grounds before me.
I returned to my room to freshen up before walking to Bob's, one of those classic steak houses that feels familiar when you walk through the door. The atmosphere is lively, and I noticed everyone from couples on a date to families with young children enjoying the food and ambiance.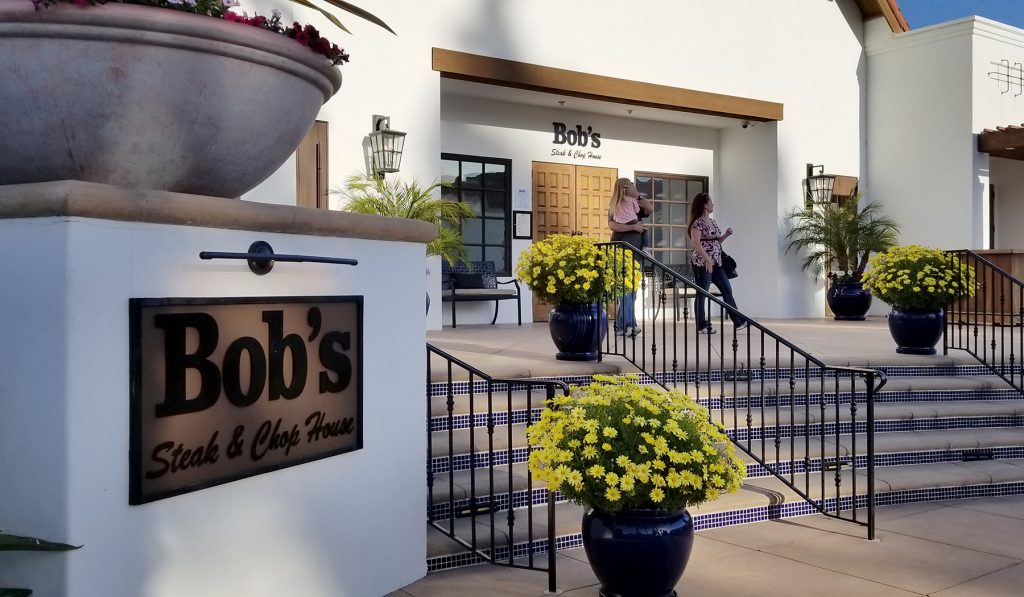 The menu is, as expected, steak heavy, with everything from prime ribeye and filet mignon to porterhouse and rack of lamb represented.
I learned from my server that the special that night was blackened swordfish ($44) seared medium over herbed risotto with ratatouille, asparagus and balsamic glaze. I love swordfish, so I compromised in the steak department by starting with the steak sautee ($12)—two skewers with prime filet, onion, bell pepper, and chimichurri sauce, followed by the swordfish and a side of sautéed mushrooms ($10).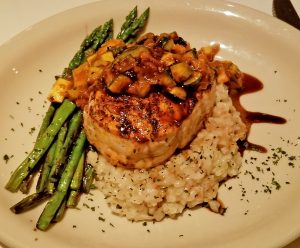 As I hoped and expected, everything was perfect, right down to the warm bread and soft butter. I was particularly impressed with the mushrooms—large and meaty, but softened by the luxurious butter sauce.
After dinner, I slowly made my way back to my room. The resort is peaceful at night, and the room so comfortable that I lingered in the morning before making my way to Vue restaurant overlooking the golf course for coffee and breakfast.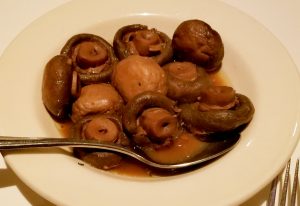 Breakfast is served daily, and brunch on weekends (it's also open for lunch and dinner daily).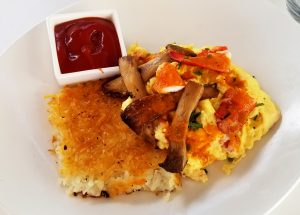 I ordered a lobster scramble with trumpet mushrooms and potatoes ($18.75), a fun and indulgent way to start my day. After breakfast I browsed the gift shop and wandered around the resort before reluctantly leaving for home.
For those looking for a charming and relaxing getaway close to home, La Costa is the perfect spot. There are myriad activities for the entire family, from golf and tennis to eight swimming pools, a kids club, shopping, and nearby attractions such as Legoland and the beach. Spa treatments, fitness activities and classes, Chopra Yoga, and other amenities complete the La Costa package.
For more information, visit omnihotels.com/hotels/san-diego-la-costa.