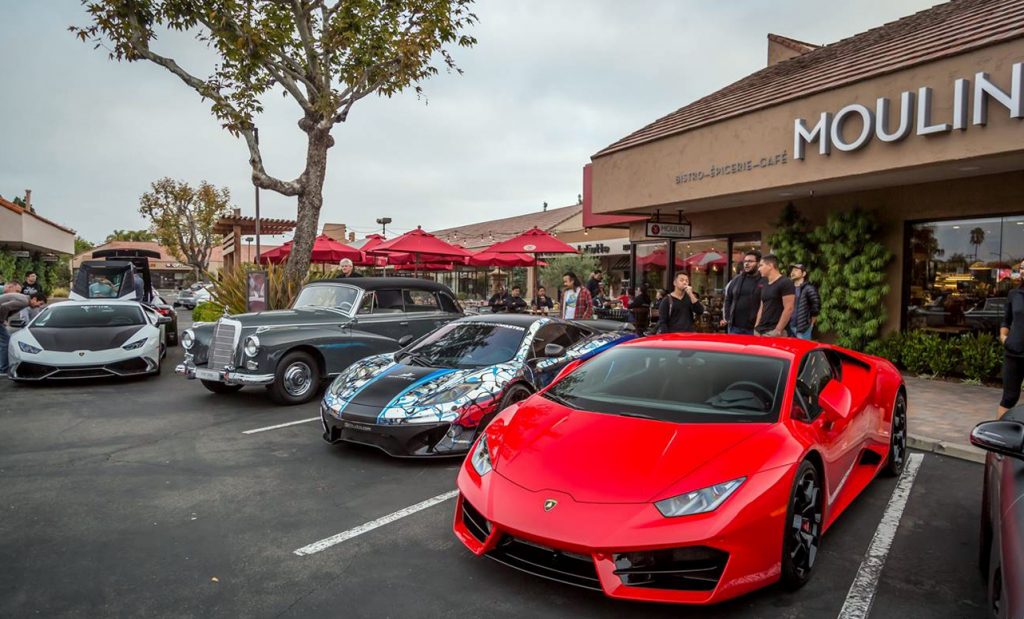 This Sunday morning from 7 to 9 a.m., several hundred car enthusiasts will gather at Moulin on Bristol Street to show off their classic autos and enjoy free coffee as they mingle and admire the vehicles, which can range from vintage Porsches to sleek Ferraris.
This informal car gathering has become a monthly event at Moulin, the popular French bistro launched nearly four years ago by Paris native Laurent Vrignaud (he calls the restaurant "my ode to the culture of Paris").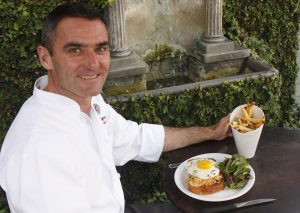 So too have the Tuesday and Thursday night dinners. On Tuesdays evenings, enjoy a three-course chef's dinner with appetizer, entrée and dessert for $29 per person. Thursday evenings are the Entrecote Frites nights, with salad, steak and sauces, and unlimited fries for $29 per person (the fries are addicting).
I've been to both and am always impressed with the quality of the food, and the value.
Moulin has added an item to the Tuesday night dinner: Le Burger, served on the first Tuesday of every month. According to Vrignaud, the American hamburger has become very popular in France, so it made sense to add it to the menu. A new variation of Le Burger is offered each month and is served with a side of roasted potatoes and a mixed greens salad, a glass of French wine or beer, and a dessert from Moulin's patisserie, for $29.
So what makes Moulin so popular? Simple, says Vrignaud: The Blue Box.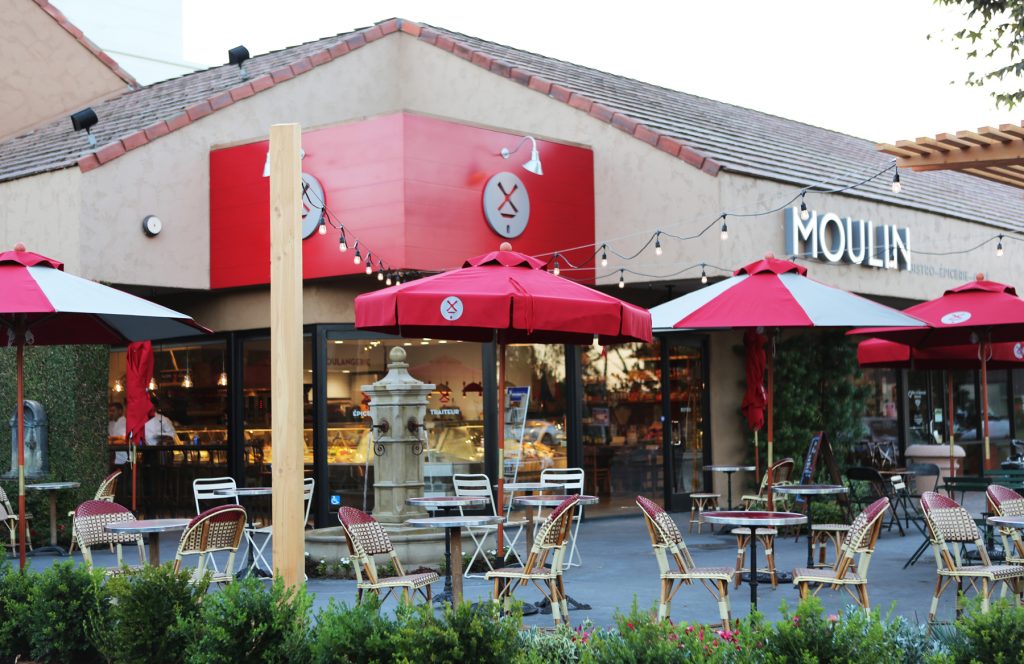 "When I was 20 years old and lived in San Francisco with roommates, I remember the guys would tell me 'my girlfriend wants a blue box,' or engagement ring, from Tiffany," recalled Vrignaud. "A blue box. Has to be a blue box from Tiffany. How cool is that? There are a lot diamond stores, but only one brand is in the Tiffany business. To put in people's mind that a diamond ring is not good enough, it has to be in a blue box from Tiffany."
"A lot of people make a good product, but we have separated ourselves with the box. People come here for everything else around the food," added Vrignaud, gesturing as he looked around his packed restaurant. "These people are not here for me, I'm not in a celebrity chef business. It's all about the food. The food brings them here, the experience, or the box as I like to put it. That's what brings them back. Our success is due to the fact that we have gone a little further than most. People come from all over and tell me there is nothing like this anywhere else. We offer a complete French experience."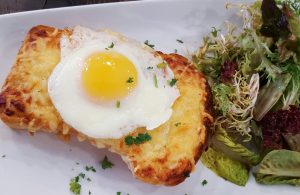 An unusual aspect of Moulin is that Vrignaud is not the chef, just the genius behind the Moulin "box."
"I only cook if I am dying of hunger," laughed Vrignaud, who opened a second Moulin in Laguna Beach in 2016 that has also proved to be very popular.
"People want me to open more locations and the American side of me wants to grow, but the French side of me is very happy. We're blessed. I am passionate about the box, the look and feel, the layout, the tables and chairs and lights, the details. I will open more stores because I want to do more boxes, but you have to find the cool spots. Laguna has been an incredible experience, you can walk around and discover us, similar to walking around a village in France."
So was he surprised by his success with Moulin?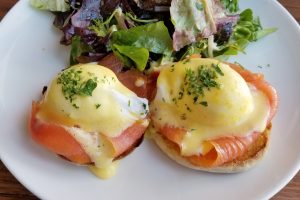 "I am surprised every day, I am blown away. We have people who come here every day, I'm not kidding. A lot of people come for lunch every day—one day it's an omelet, then a salad, then a sandwich. It's an affordable yet incredible experience, and I am all about the experience. To do it at the level I want to do it requires constant attention, like a kid. I know this kid can walk, but I am always holding the kids' hand."
The "kid" is open for breakfast and lunch daily, and dinner on select nights. For more information, visit Moulin.com.