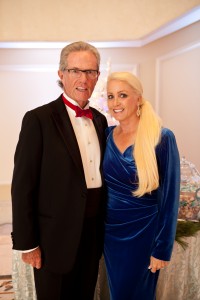 More than 500 guests joined event chairs Tracy and Roger Kirwan at the St. Regis Resort, Monarch Beach last month to celebrate the Hoag Hospital Foundation's 48th Annual Christmas Carol Ball.
A tradition since 1966, the event raised $850,000 for Hoag to support a variety of needs including comprehensive programs, research, education, clinical staff, and patient support services.
"The Christmas Carol Ball is not only a special way to celebrate the holiday season, it's an opportunity for us all to show our support for Hoag, one of our treasured community assets," said Roger Kirwan.
This year's Ball was an evening full of surprises, starting with carolers greeting guests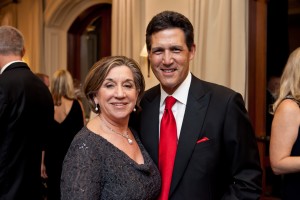 upon arrival and a performance by the All-American Boys Chorus.
Hoag's long-time friend, Nora Jorgensen Johnson, gave the invocation and led the guests in a rousing Christmas carol. Other special touches included a unique performance by figure skaters on an ice rink inside the ballroom.
Guests rang in the holiday season with fine dining by Executive Chef Frederic Castan
and dancing to the music of NRG.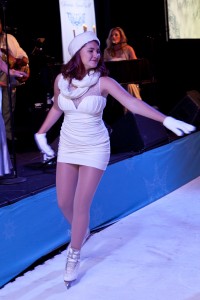 The live auction, orchestrated by talented auctioneer Letitia Frye, included a private dinner for eight at Rick Bayless' Red O at Fashion Island, an Angels Baseball Once in a
Lifetime Experience, and a TUDOR United Sportscar Championship experience at Mazda Raceway Laguna Seca from Traditional Jewelers that included a watch from TUDOR.
As part of the silent auction, Bid For A Cause featured an opportunity for guests to make smaller donations with mighty impact for the Hospital. Items included buying new
wheelchairs for patient transport, funding nursing scholarships for Hoag nurses, and providing education materials and refreshments for a month's worth of cancer support groups.
"As health care delivery continues to evolve, community support is more important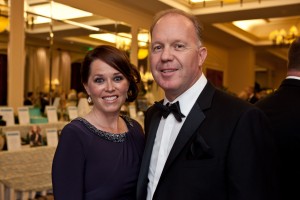 than ever to continue Hoag's role as an innovative health care leader," said Flynn A. Andrizzi, Ph.D., Hoag Hospital Foundation President and Senior Vice President, Hoag. "We are grateful for all those who support Hoag through the Hoag Hospital Foundation events such as the Christmas Carol Ball. Each of our guests truly makes a difference in the lives of those we serve."
Event underwriters included Scott S. Pollard (Trustee of the Winslow Maxwell Charitable Trust), Sandi and Ron Simon, Edward B. Fedishon, Tracy and Roger Kirwan and Family, Margaret and Tom Larkin, Fariborz Maseeh / The Massiah Foundation, Suki and Randall McCardle, Tsoong Family Foundation, and many others.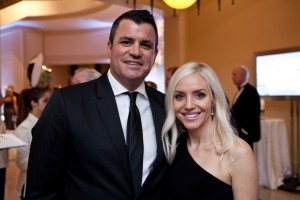 About the Hoag Hospital Foundation: Thanks in large part to philanthropy, Hoag has become one of the nation's finest healthcare systems and serves a diverse and growing population. Hoag Hospital Foundation, the philanthropic arm of Hoag (a separate 501(c)(3) corporation), is an integral partner in Hoag's vision to become a trusted and nationally recognized healthcare leader.
Under the direction of a volunteer Board of Directors, the Foundation conducts campaigns and programs that generate more than $40 million per year in gifts and pledges. The Foundation is currently in the planning phase of a campaign with a working goal of $500 million by 2020.
Visit hoaghospitalfoundation.org for more information.