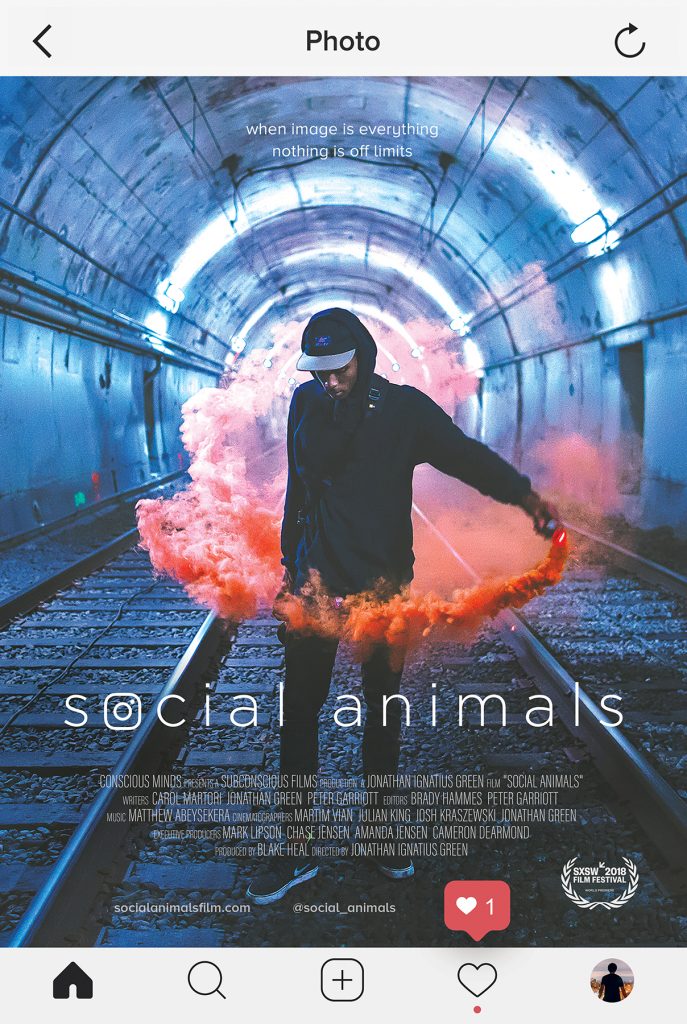 By Lily Williams | NB Indy
As a teenager who grew up just as Facebook, Instagram, and Snapchat were taking hold, I am all too familiar with the rhetoric that adults use when talking to kids about Internet safety.
Middle school assemblies warned us of stranger danger; parents cautioned us that "nothing is truly private online."
These messages, though important, have been so belabored that kids no longer take them seriously. This is what makes Jonathan Ignatius Green's documentary "Social Animals" all the more refreshing.
The film chronicles the Instagram journeys of three young adults: Kaylyn, a Generation Z it-girl and aspiring model with 479,000 followers; Humza, a New York-based photographer and urban explorer who risks his life to capture his shots; and Emma, a country girl-next-door whose Instagram drama has led to real-life consequences.
Despite their wildly varying audiences, content, and follower counts, each struggles with the notoriety that social media has brought them.
Emma's story is familiar: her Instagram flirtation with boys leads to bullying. Humza is ostracized from his online community after speaking publicly about the urban exploration scene.
Although these storylines are dramatic, Kaylyn's seemingly more benign narrative is the most interesting. It tells of a new twenty-first century Hollywood dream, one where kids are building their brands from their tween years, spending their times securing sponsorship deals instead of going to the mall.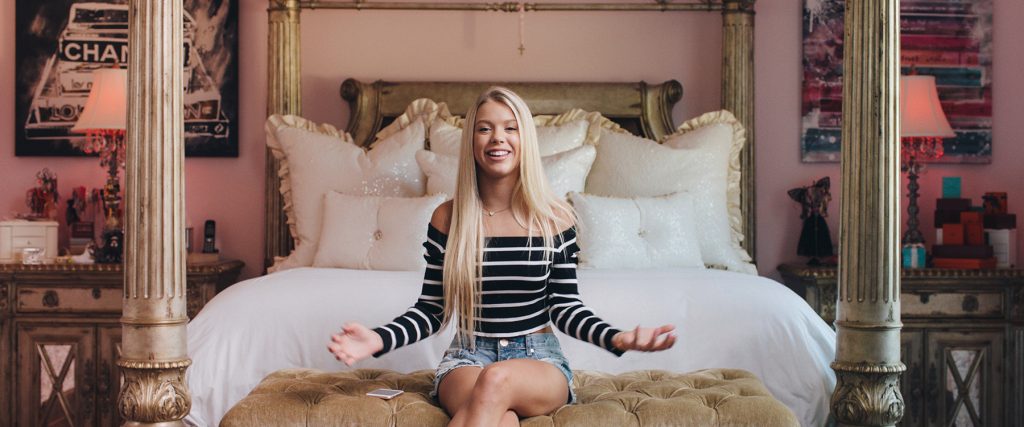 She spends her days being filmed by her friends, zipping around her Malibu home on a Hoverboard, and going to dance class. Despite how hollow it all may seem, it is not a story about a girl living a perfect life. It is about the marketing and commodification of that girl's image, and how that objectification is viewed as something to which young girls should aspire.
To create a documentary about social media that doesn't simply evangelize its downsides is not an easy task. "Social Animals" works because its creators trusted the teens to tell their stories. There are no interjections from social media "experts." Commentary by the subjects' parents are kept to a minimum. Kaylyn, Humza, and Emma take the reins of the conversation, as they should. They are the ones living their lives online. They have grown up with phone in hand, constantly connected to any and all information. They know how to soliloquize in under 280 characters.
This is why "Social Animals," at its core, reads like a love letter to the frivolity of social media. We know Instagram posts mean nothing, but isn't it wonderful how they can control everything?
"Social Animals" screens May 2 at 5:15 p.m. at The Lot in Fashion Island. Visit NewportBeachFilmFest.com for more information.