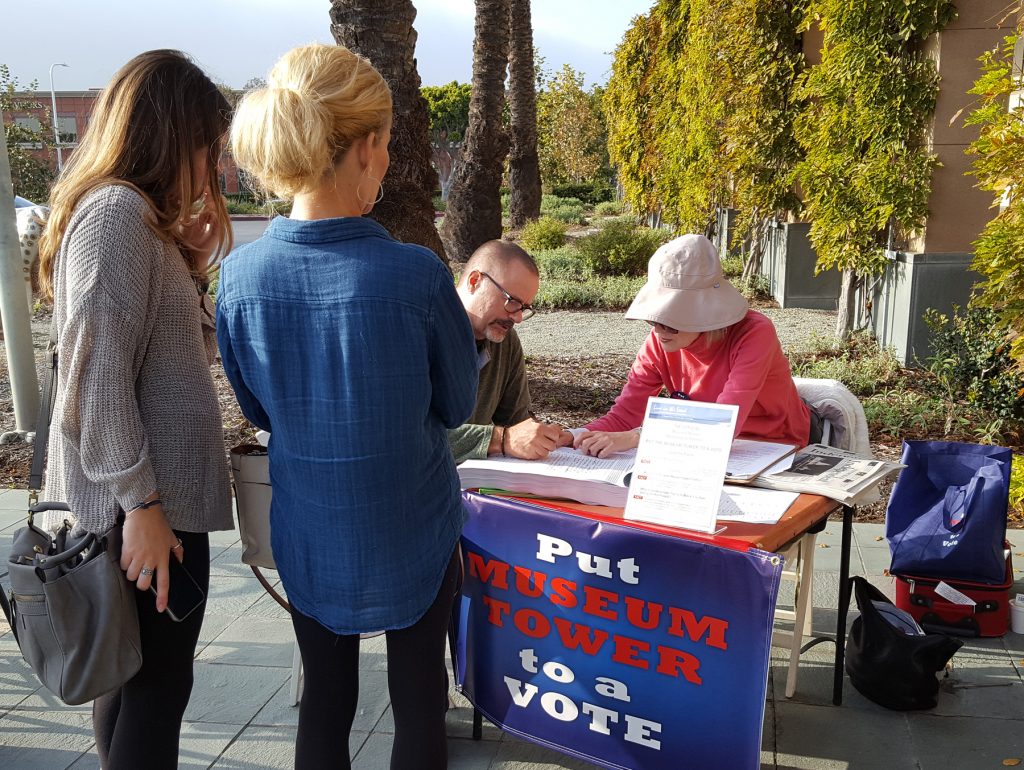 The Irvine Company dropped their lawsuit against Related California on Feb. 3, according to court records.
The lawsuit, filed Dec. 9 in Orange County Superior Court, claimed supporters of the project trespassed at several of the Newport Beach shopping centers located on Irvine Company property.
Several of the centers were where Line in the Sand volunteers were gathering signatures for their petition against Related's 25-story condominium tower known as Museum House.
At the time the suit was filed in early December, Irvine Co. officials stated that Museum House proponents were at the centers without permission, trying to disrupt signature-gathering efforts by Line in the Sand and created a hostile environment for shoppers.
In a press release about the dismissal, Related officials called the suit "meritless."
Related California Executive Vice President Gino Canori said they were very pleased the lawsuit was dismissed.
"We continue to stand by the merits of our project which received unanimous approval from the City's Planning Commission and a nearly unanimous approval from City Council," Canori said in the prepared statement.