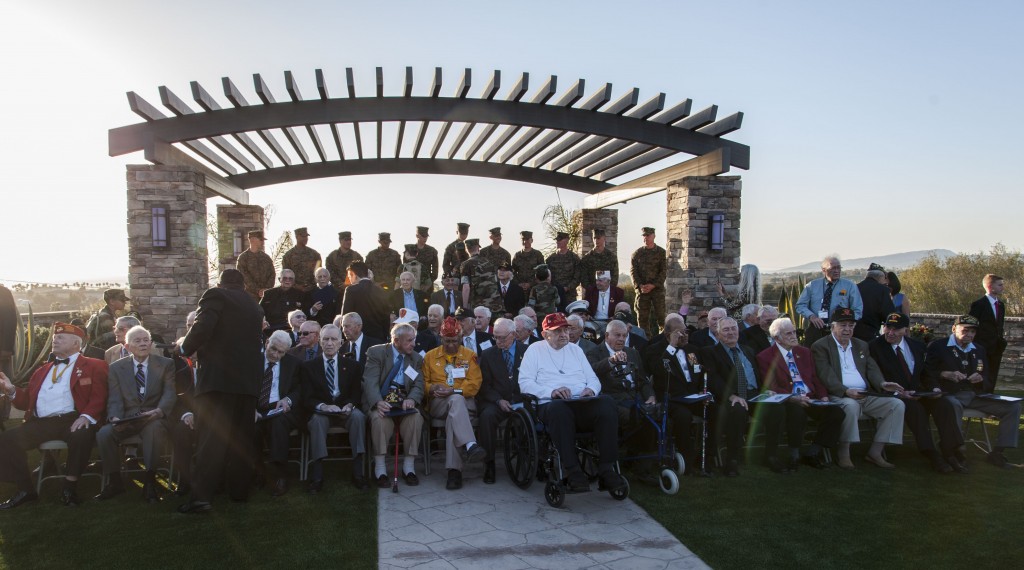 The United States Marines at Camp Pendleton acknowledged the 70th anniversary of the battle of Iwo Jima on March 7.
About 500 Marines, veterans and supporters attended the annual event which honored the memory of 6,281 who died and celebrated the 67 survivors of one of the bloodiest battles of World War II.  Between February 19 and March 26 in 1942 more than 70,000 Marines, most of whom were trained at Camp Pendleton, fought to take the strategic island.
Major General Lawrence Nicholson, commanding general of the 1st Marine Division, was the honored guest and speaker. Joe Rosenthal's iconic photographic of the Marines raising the flag over Mount Suribachi and the sculpture by Felix de Weldon in Arlington, Virginia commemorate the costly victory.
Newport Beach philanthropist, Laura Dietz, established  Iwo Jima Monument West to move a version of the monument to Camp Pendleton.
For more information, visit marinesoniwojima.com.