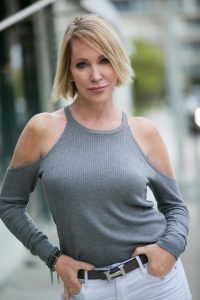 Corona Del Mar-resident Ellen Darling was honored at the annual JDRF Gala last Saturday at the Ritz-Carlton in Laguna Niguel.
Darling and her family became involved with JDRF and used their connections to promote awareness about the disease and raise money to find a cure. Her family purchases a table at the Dream Gala every year to support the cause, filling it with numerous other individuals that have been among the most generous donors in supporting the quest for a cure.
Darling is partner at K&L Gates where she concentrates on product liability and commercial litigation, including handling nationwide consumer products class actions. She was named to the Top Women Lawyers of 2011, 2012 and 2013 by The Daily Journal.
The JDRF Orange County Chapter's annual Dream Gala has been known as one of Orange County's premiere social and charitable events drawing hundreds of business and philanthropic leaders each year to raise funds and awareness for type 1 diabetes (T1D). This year's Dream Gala featured hosted cocktails, silent auctions, dinner, dancing and entertainment. Guests will also have the opportunity to raise their paddles and donate to support Fund A Cure.
Nearly 500 JDRF supporters attended the event, which was expected to raise over $1 million to help find a cure for T1D.
For more information on the Orange County Chapter of JDRF, visit oc.jdrf.org.