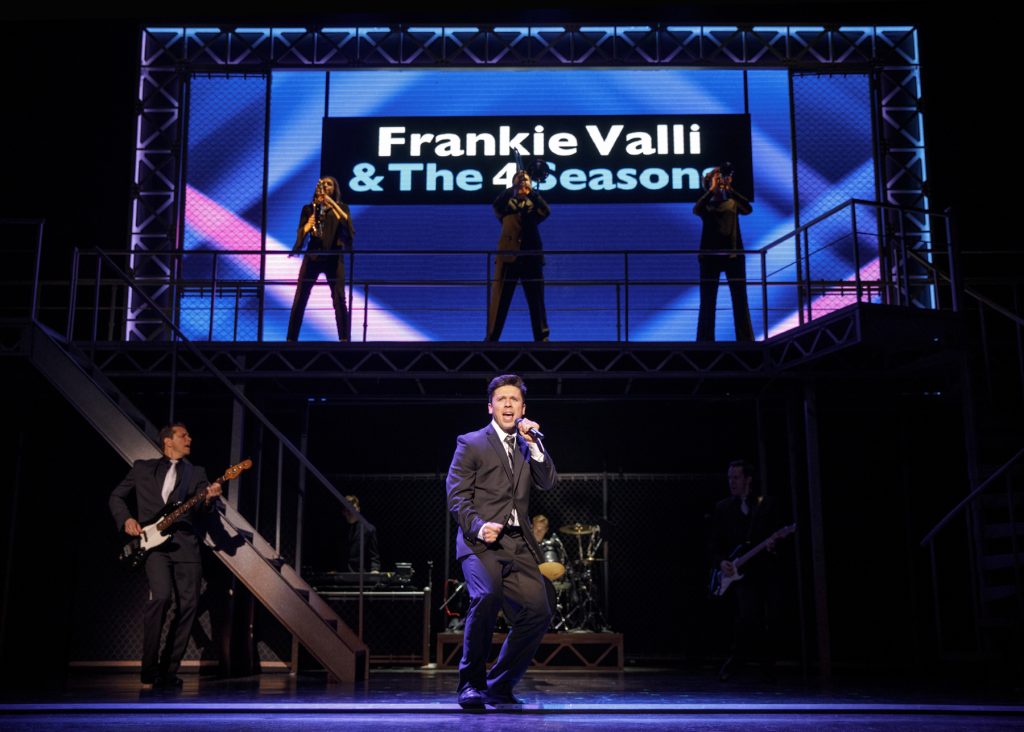 What's it like playing a pop music icon in a Broadway musical?
Jonny Wexler, who portrays Frankie Valli in the touring production of "Jersey Boys" that comes to Segerstrom Center for the Arts Jan. 19-21, seems to take it in stride. Of course, Wexler spent three years playing Joe Pesci and understudying Valli on tour, so his leap into a full-time Frankie was a short one.
"After three years as an understudy, it's a thrill," said Wexler during a phone interview earlier this month. "It's something I've been working towards."
For those unfamiliar with "Jersey Boys," the musical opened in November 2005 and, after winning four Tony Awards including Best Musical, ran on Broadway for 11 years—one of the longest running shows in Broadway history.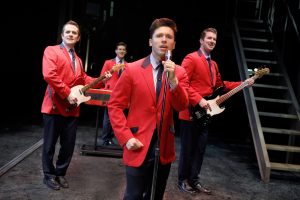 "Jersey Boys" follows the career of Frankie Valli and The Four Seasons, a quartet from New Jersey who made it big in the music business but had to deal with myriad challenges off stage.
The show features all their hits including "Sherry," "Big Girls Don't Cry," "Oh What A Night," "Walk Like A Man," "Can't Take My Eyes Off You" and "Working My Way Back To You."
Wexler said that to better understand the show and the people being portrayed, he participated in research sessions and dramaturgy that focused on the time period, what was going on in the world, and "what made it possible for four guys to create this improbable ride. We go through that ride with them on stage."
Wexler also goes through a ride offstage—the tour includes many one-week engagements, but also some as short as one to three days.
"The one-nighters are pretty crazy," admitted Wexler, "but the strain is really on the crew to load the show in and out, so hats off to them. It's a simply complicated show, it does not look like a lot of sets and props but there are so many things from props to costumes. It's deceptively large."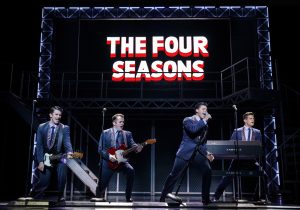 Wexler said that despite the challenges of being on tour, the audience reaction makes it all worthwhile.
"I literally watch audience members relive memories from their past," said Wexler. "There are so many memories attached to these songs, but on the flip you have people who have just heard the songs on the radio but by the end are standing on their feet and applauding. It's a testament to the construction of the show, the music and the script, and you don't normally have that many hit songs in a show. There's a reason it's been touring for more than 10 years."
"If you've seen 'Jersey Boys' you'll love it all over again," added Wexler.
"It's a so a grat first shows to introduce people to musical theater. I know a lot of the time, guys get dragged to the show, but by the end they really like it. It's not a traditional musical—it has substance."
Tickets for "Jersey Boys" start at $40.75 and may be purchased online at SCFTA.org, the Box Office at 600 Town Center Drive in Costa Mesa, or by calling (714) 556-2787.