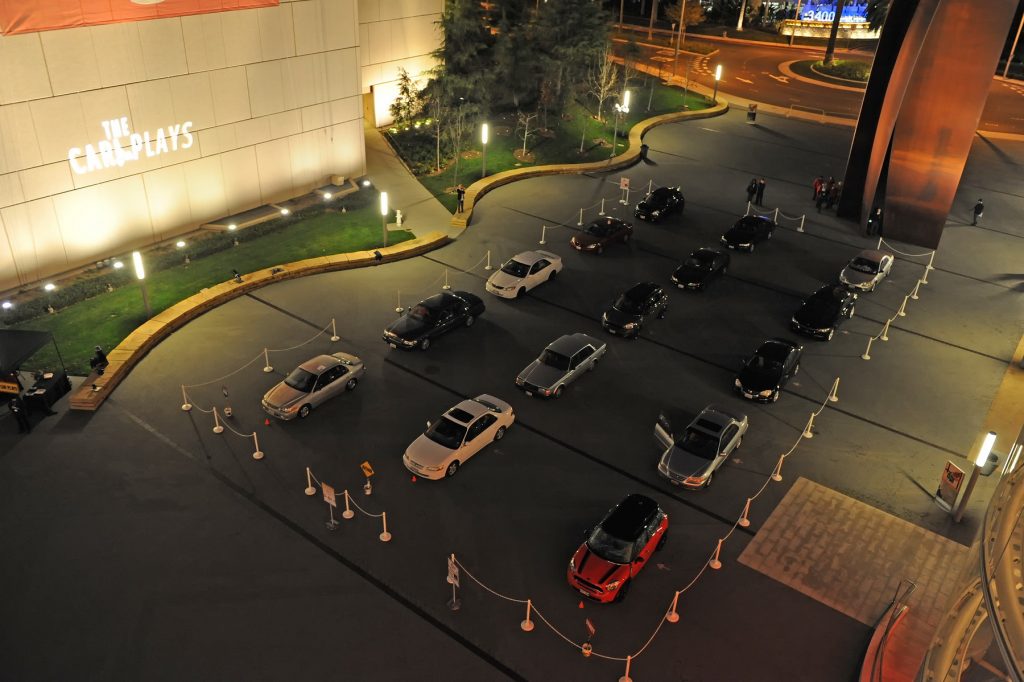 "Expect the unexpected."
As Segerstrom Center President Terry Dwyer noted, The Center is indeed moving in unexpected directions, but that's a good thing when talking about the annual Off Center Festival, which returns to Segerstrom Center January 19 – February 3.
This two-week artistic joyride of new theater, music and avant-garde performance art is noteworthy not just for the eclectic presentations but for the audiences that are drawn to these non-mainstream productions.
"This year's four Festival productions are theatrical, surprising, entertaining, and at times provocative," noted Dwyer. "We're especially pleased to welcome back a Festival favorite, 'The Car Plays,' being performed on our new Julianne and George Argyros Plaza. We thought this was a terrific way to celebrate the new plaza, and connect the plaza with The Center."
In addition to "The Car Plays," two artists will make the Festival debuts: Philadelphia's drag artist Martha Graham Cracker in her cabaret show, and the fabulous Shasta Geaux Pop. Roger Guenveur Smith returns with his new powerful and unforgettable show, "The Hendrix Project."
The popular Off Center Lounge, formerly inside Leatherby's Café Rouge, is moving to the new Center 360 café on the Argyros Plaza. It will be open late each evening with a special low-cost post-performance menu. Audiences are encouraged to mingle and meet with Festival artists at the Lounge.
"We think audiences will be excited by the adventure of the Off Center Festival, and that's a wonderful thing," said Dwyer. "It's entertaining and provocative. We're proud to bring these kinds of experiences here, and hearing what people think."
 OFF CENTER SCHEDULE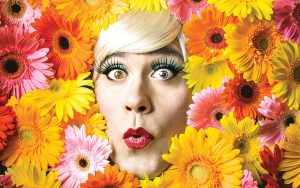 Martha Graham Cracker Cabaret
January 19 & 20 at 8:30 p.m.
Studio Performance Space.
Following sold-out shows in New York, Philadelphia and Las Vegas, the six-foot-two, fake eyelash-laden drag artist, Martha Graham Cracker, arrives in Orange County for her West Coast and Off Center Festival cabaret debut, backed by a stellar band. She has a supersonic voice that can perform anything from Aretha Franklin to Prince to Black Sabbath to Nina Simone and everyone in between.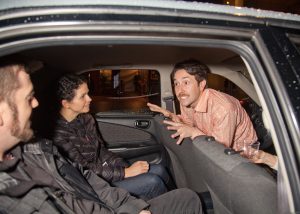 "The Car Plays"
January 19 & 26 at 5, 7:30 and 9 p.m. / January 20 & 21 and 27 & 28 at 3:30, 5:30, 7:30 and 9 p.m.
Julianne and George Argyros Plaza
An Off Center Festival fan favorite, "The Car Plays" returns with 15 new short vignettes that are Orange County premieres (four are world premieres). After checking in at the box office, you're escorted by "car hops" into the "parking lot" where rows of cars await. After receiving your "Notice to Appear" citation (or program), you and a companion enter the back seat of a parked car with only two other people – your cast – in the front seat.  Your car doors close and the drama or comedy unfold in front of you, just inches away. Ten minutes later, the doors open, you are ushered into a new car, where a new story begins.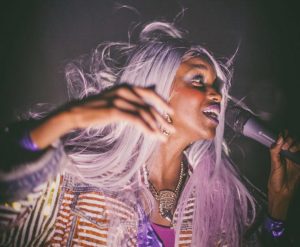 Shasta Geaux Pop
January 26 & 27 at 8 p.m.
Samueli Theater
 This is the Off Center debut of an icon: the fabulous, outrageously hilarious and completely uncensored Shasta Geaux Pop. Crazy, irreverent and uplifting, Shasta is a consummate entertainer who uses satire, her contagious energy and sexy southern charms as she tackles naughty topics while paying homage to the 80s and 90s classic era of Hip-Hop. Seating for this event does not use traditional chairs. Written and performed by Ayesha Jordan, directed and co-created by Charlotte Brathwaite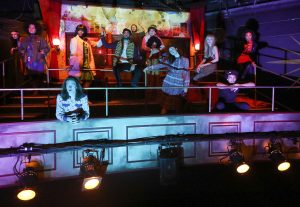 "The Hendrix Project"
February 1 – 3 at 8 p.m.
Samueli Theater
 The Hendrix Project is another power theater work by Roger Guenveur Smith, creator and star of 2015's solo tour de force "Rodney King." It's New Year's Eve 1969. Jimi Hendrix's electronic blues trio, Band of Gypsys, plays a legendarily funky concert in New York City's legendary Fillmore East Auditorium. Twelve disciples have gathered in the upper balcony to bear witness. The artists as audience movingly reimagine this iconic moment in rock and roll history. You are transported inside the concert experience, watching the crowd's ecstatic trance unfold through minutely choreographed movement.
 All tickets are $25 and are on sale now at SCFTA.org, at the Box Office at 600 Town Center Drive in Costa Mesa or by calling (714) 556-2787. 
Off Center programs are recommended for mature audiences.