By Cassandra Reinhart | NB Indy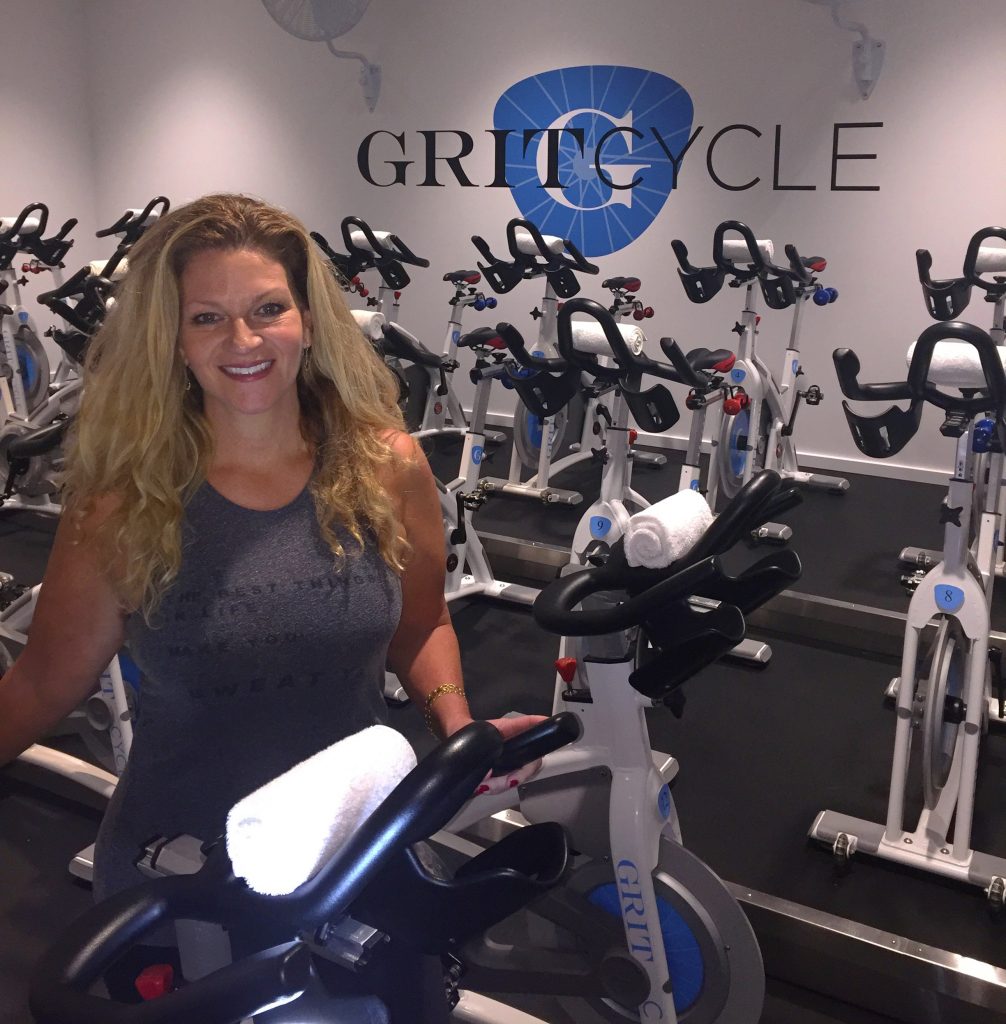 You've got to have true grit to keep up with John Wayne's daughter.
"It's actually funny, people think I can ride a horse because I am John Wayne's daughter," Marisa Wayne laughed.  "I'm like, 'I grew up on a boat!' "
The daughter of Orange County's most famous son, the late Academy Award-winning actor John Wayne, grew up in Newport Harbor with six brothers and sisters. After spending much of her adult life in Colorado, she moved back to Orange County to launch spinning studio Grit Cycle. Her first studio is in Costa Mesa; she opened her second location in Dana Point last December.
"People are starting to show up and really get into it," Wayne said.
Wayne's famous family planted its roots in Orange County in 1965. By that time, her father had been one of Hollywood's leading men for three decades. As a movie star, John Wayne forever personified the iconic American frontiersman. As a father, he preferred a simple life on the water, spending weekends with his children on the family's boat, Wild Goose. Wayne remembers how her dad loved to sit on his dock in Newport Harbor and wave at boaters as they passed by.
"I think he could be a little bit more free to be himself than up in Hollywood," Wayne said. "Especially when you have kids. He loved the people of Orange County and the lifestyle."
More than a business opportunity, continuing the legacy of her famous father in the place he loved most pulled Wayne back home to Orange County.
"My dad's dying wish was to use his name to help people with cancer. He told us when he was in the hospital: If my name helps, use it."
And that's exactly what Wayne and her siblings have done. The family continues to run and grow the John Wayne Cancer Foundation, based in Newport Beach, which funds research that has led to groundbreaking procedures, cancer treatments and skin cancer prevention programs. For her part, Marisa Wayne's spinning studios hold monthly Karma Rides, where all of the class-related fees and instructor time is donated to a charity or cause in Orange County. And annually, Grit Cycle holds a three-hour ride, Gritty-Up, which raises $200,000 annually for the foundation. Wayne said giving back is part of how she honors the legacy of her famous father, who died of stomach cancer in 1979.
"He fought to his last dying breath," Wayne said. "It was always a very important message he gave to us; that we are very fortunate and blessed to have the lives that we have, and to live where we live, and it's always good to leave a place better than how we found it."
Clad in cowboy boots and yoga pants, Wayne still personally teaches her high-energy spin classes at Grit Cycle in Dana Point and at her second location in Costa Mesa.  
John Wayne famously won Best Actor Academy Award for the movie "True Grit" in 1969.  It's a family mantra that has stuck.
"You can have all the talent in the world," Wayne said. "But if you don't have the grit to get there, you'll never make it."