WHEN IS THE RIGHT TIME TO REMODEL
YOUR HOME?
During the time spent at home throughout this pandemic, we have found ways to keep ourselves busy like organizing and thinking about what changes could be made to improve our residence. If you realized that you're in need of a home remodel, you may be wondering when is the right time to start. While a home remodel will improve the way you live, it can be a difficult transition to your daily life during construction. You need to be ready and prepared because you don't want to start and stop unnecessarily during the process. Seasoned veteran Julie Laughton has been guiding homeowner's through remodeling projects for over twenty-five years from conception to completion.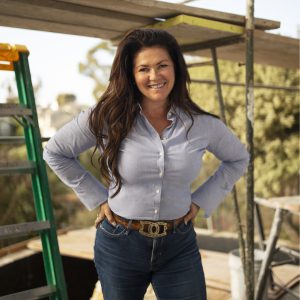 Julie, how will a homeowner know when it is the right time to remodel?
Your home no longer works for your lifestyle or functions properly. For example, the cabinets may be literally falling off the hinges. Or, you have outgrown your space and you can't use the rooms how you want.
What is usually the first question a homeowner asks you before you start the process?
The first question they ask is, "Where do we start?" Homeowners usually have no idea what it takes to get the remodel done or what order to do things in. They may have a vision of how they want it to look, but the components and the players are missing. The step-by-step process is unclear to them.
Before starting a home remodel, what steps should a homeowner take to prepare?
First, they have to come up with the design they want and the materials to finish it. That means they should hire professionals to draw all the plans and get them permitted properly as well as help pick all the materials. I don't recommend doing the design part as you go along because materials may not match or be available, and it could create delays in the project. Selecting all the materials before you start construction is mando.
How are you able to see the end result before you start each project?
As a designer, I have a natural talent along with my professional background that allows me to see immediately what will work and not work as soon as I walk in the door. I tell my clients that the house speaks to me. I can see what the house needs to have done and also see what structural elements can and cannot be changed. Seeing the end result is a combination of what the client wants to have done and what the house will allow structurally. Then it's about drawing the plans and completing the look to make it all happen. Hence my motto: It all starts with a good plan.
714.305.2861
julielaughton.com
JLGC License #903819