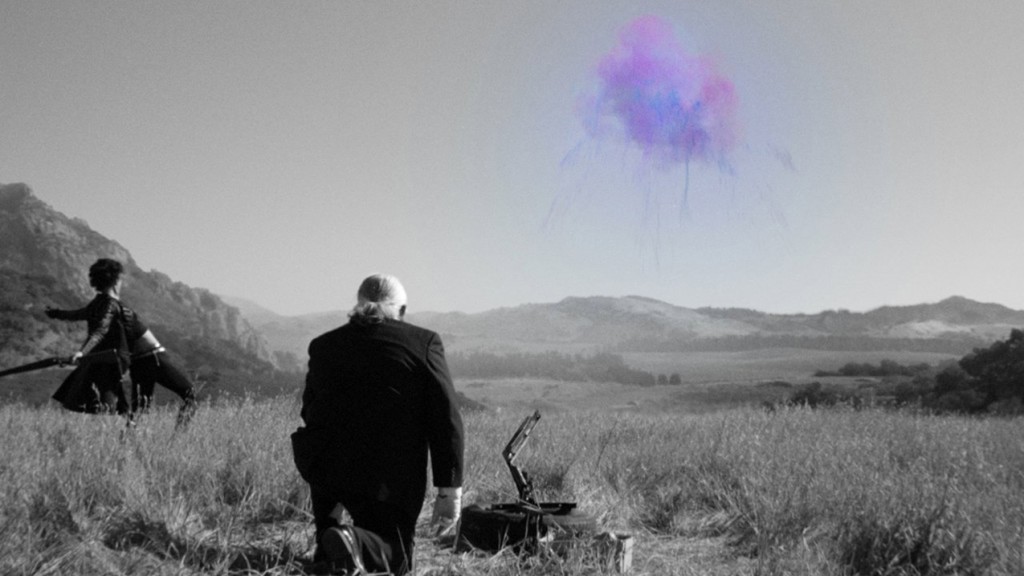 "Know New Art."
That's the message the Newport Beach Film Festival wants 50,000 filmgoers to embrace as they descend on the city for this year's 16th annual cinematic lovefest that runs through April 30 at various theaters in Newport Beach and Costa Mesa.
Over the next seven days, more than 350 films from 50 countries will be screened in a variety of categories, including feature, documentary, action sports, animation, collegiate, and short subject.
As the "Know New Art" campaign implies, most of the filmmakers represented in the festival are new, undiscovered talents vying for attention.
"'Know New Art' articulates the Festival's commitment to find unknown artists, provide them a stage and create a big, emotional impact—sometimes on a global scale," said Festival Co-Founder and Director of Marketing Todd Quartararo. "The Festival serves as a place of cultivating profound awareness and exposure both for the artist and the audience."
A short promo film called "SkeetArt" from Biscuit Filmworks, which serves as the in-theater promo during the festival and is available for viewing on Youtube, takes the "Know New Art" message to another level.
In a high-contrast black-and-white world, a rifle-toting new-age punk and her butler walk through a field of high grass, where they pause to shoot a round of skeet using homemade color bombs. As the shooting punkette hits each target, it bursts and colorfully paints the sky.
"It's the official trailer and a key part of the advertising campaign in select markets," confirmed Festival Co-Founder and CEO, Gregg Schwenk.
The festival's opening night film on April 23, "The Water Diviner," kept to the "New Art" theme with the directing debut of actor Russell Crowe (who also starred in the film). The screening at Lido Live Theater was followed by an opening night gala at Fashion Island.
Friday night, April 24, features a spotlight on UK films, followed by a party at SoCo Collection in Costa Mesa. Saturday night offers a spotlight on Canada plus select "Centerpiece" films, and an after party at Room & Board.
Sunday is the Irish spotlight with a party at Muldoon's Irish Pub. Monday night spotlights Korean, Japanese and Chinese films, with a Pacific Rim party back at SoCo.
Tuesday evening features films from Sweden, France, Italy and Germany, with another party at SoCo. Wednesday spotlights films from Chili, Brazil and Mexico, with a party at Via Lido Plaza.
The closing night film on April 30, at Lido Live Theater, is the world premiere of a comedy called "No Stranger Than Love," directed by Nick Wernham and starring Alison Brie, Justin Chatwin, and Colin Hanks. A closing night party takes place in Via Lido Plaza.
In addition to the evening's spotlight films, other films run throughout the day each day. Special retrospective screenings are planned, including the annual John Wayne spotlight. This year is "The Green Berets," which screens on April 25.
The next day, April 26, is a 100th birthday tribute to filmmaker Orson Welles with the screening of his 1952 classic "Othello," filmed in the U.S., Italy and Morocco. There will also be a panel discussion with Welles historians.
"We'll also have our traditional seminars on Saturday and Sunday that are focused on directing, acting, editing and cinematography, plus a new one this year on crowd funding," said Schwenk. There is also the annual Disney Rarities screening Sunday night, which includes obscure Disney cartoons and special 60th anniversary footage.
Friday through Sunday, Newport Dunes Waterfront Resort hosts al fresco anniversary screenings of "Bring It On," "Clueless" and "Back to the Future."
The Festival includes over 200 short films, which Schwenk said makes Newport Beach Film Festival "the largest short film festival in the United States."
With so many films in the festival it's impossible to see them all, but the Festival offers repeat screenings of the films they believe will be the most popular.
"We try to estimate what film will play well in the time slots we can give it," explained Schwenk.
Schwenk noted that more than two thirds of the films at the festival will be represented by the filmmakers or cast.
"They want to see the crowd's reaction to their work and share the moments in Newport with our community."
For more information and a complete schedule of screenings, visit NewportBeachFilmFest.com.