Newport Beach has long led the way for excellence at its city department directors. From Laura Detweiler in Parks to Dave Webb in Public Works to Chief Jon Lewis in the Police Department to every other spot in our city leadership, our current and former City Managers have known how to attract and retain great leaders.
And, fortunately for our city, our department leaders have trained people coming up through the ranks to someday take over.
Such is the case with our Fire Department. Fire Chief Chip Duncan stepped into a tough assignment when he took over the top spot and has guided the City through major updates.
And with his announced retirement this summer, we can look back on his few years at the helm and recognize that he has overseen the rebuild of the CdM station, set up the rebuild of the Lido station, hired a new Fire Marshall, and much more.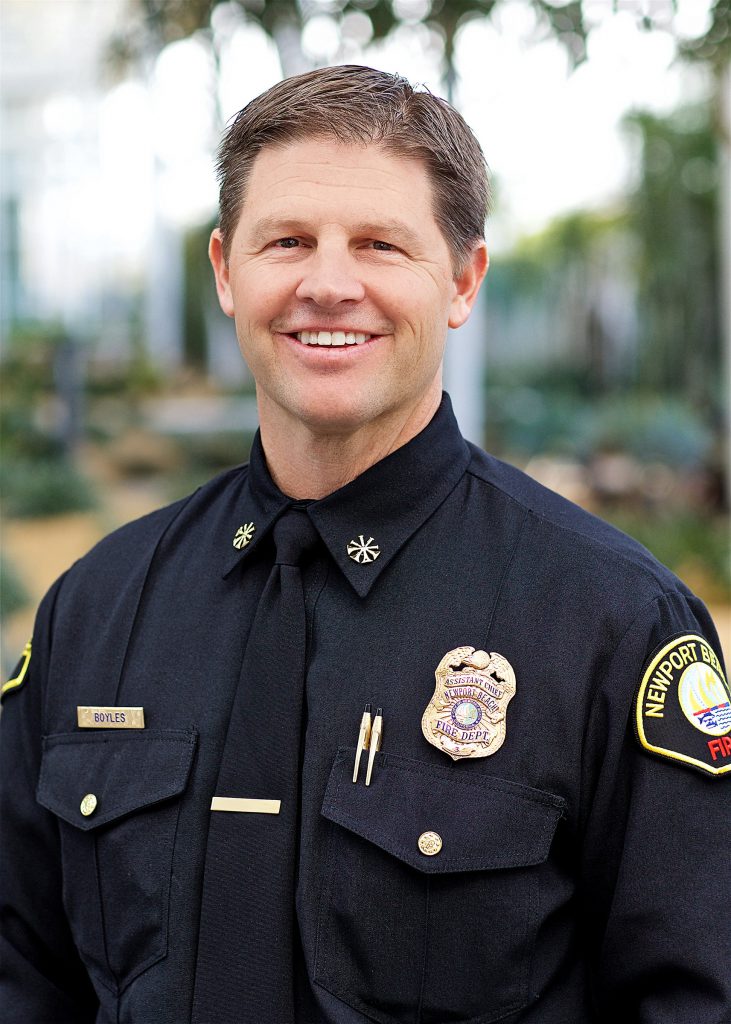 One of his greatest accomplishments is retaining his Assistant Chief, Jeff Boyles, who is in line and interviews to be Chief Duncan's successor. I have known Assistant Chief Boyles to be an excellent firefighter, consummate professional, and tremendous community volunteer.
In fact, he was named Newport Beach Firefighter of the Year in 2006. He has presented to the City's Finance Committee on which I sit (led by the great Finance Director, Dan Matusiewicz). He has a mind for organization and fiscal prudence. I have also served with him on the boards of Speak Up Newport and Leadership Tomorrow. He also donates his time to the board of the Newport Beach 1/1 Marine Foundation. He regularly attends community events as our Fire Department's representative and is well respected throughout the ranks of the department.
Please consider thanking Chief Duncan for his hard work. And then follow that up with a note to Newport Beach City Manager Grace Leung recommending Jeff Boyles as our next Fire Chief.
Joe Stapleton
Newport Beach