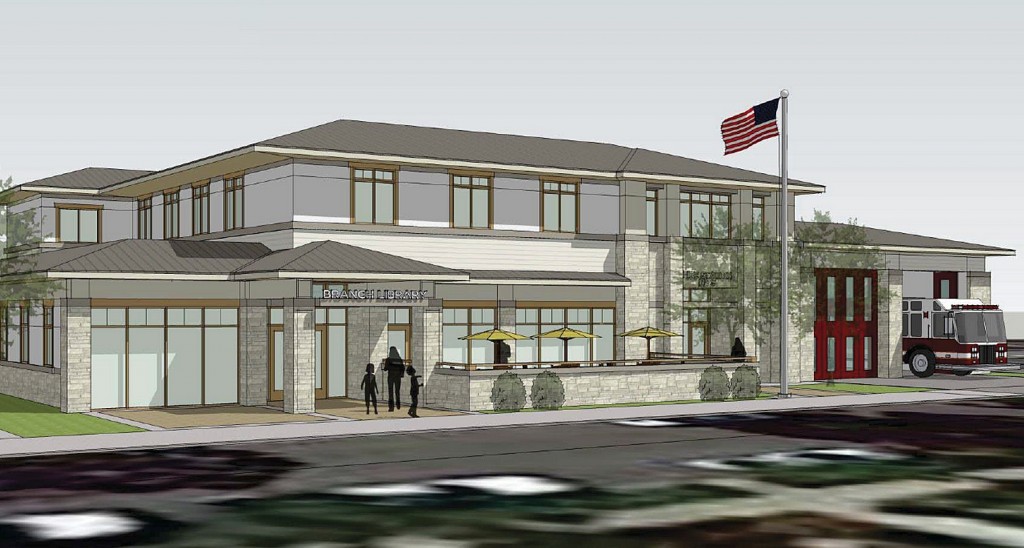 Following up on a high community interest project, the Board of Library Trustees heard an update on the Corona del Mar library plans Monday.
Conceptual plans for the project, which includes a new fire station and is commonly referred to as "fibrary," was approved about a year ago by Newport Beach City Council.
Library Services Director Tim Hetherton explained that the city began soliciting bids for construction on Nov. 4 and the public works department will begin evaluating the bids on Dec. 1. If public works identifies an acceptable bid, staff will bring the contract to Council at the Dec. 13 meeting.
Council previously directed staff to identify opportunities for "value engineering," the systematic method for analyzing a project to identify essential functions, design opportunities and alternate methods  to maximize the budget.
This was just the final pass to see if there was anything else that could be cut that had been missed previously, explained Board Chair Jill Johnson-Tucker.
There have been a few cost cutting measures, Hetherton added.
Minimal changes to the exterior were proposed, Hetherton wrote in the staff report, one being that the parking lot will likely be concrete, instead of asphalt.
Another reduction came from the amount of stone laminate on the back of the building facing the alley and other areas not visible to the public, like the opposite side of the low wall in front of the reading porch.  
Not all board members were fond of that particular cutback.
"When you're sitting on the inside of the patio you do notice the lack of the stone, I would think," Johnson-Tucker said. "It's one little detail that I don't like that they took out."
There are still pavers on the patio area, reading porch and the walkway, Hetherton said. A "nice palette" of trees and shrubs will still be included.
On the interior of the building, the stylized soffits – the underside of an architectural element, like the portion of the ceiling that has been built lower than the area around it – will remain. The soffits above the children's area and the service desk will likely be cedar, not drywall, which is more cost effective.
Board members discussed the suggestion of raising funds privately to help pay for certain features and possibly displaying plaques for donors.
"It's a little investment in the facility," and kids and other library users may like to see the plaques, Vice Chair Janet Ray said, "but it has to be done properly."