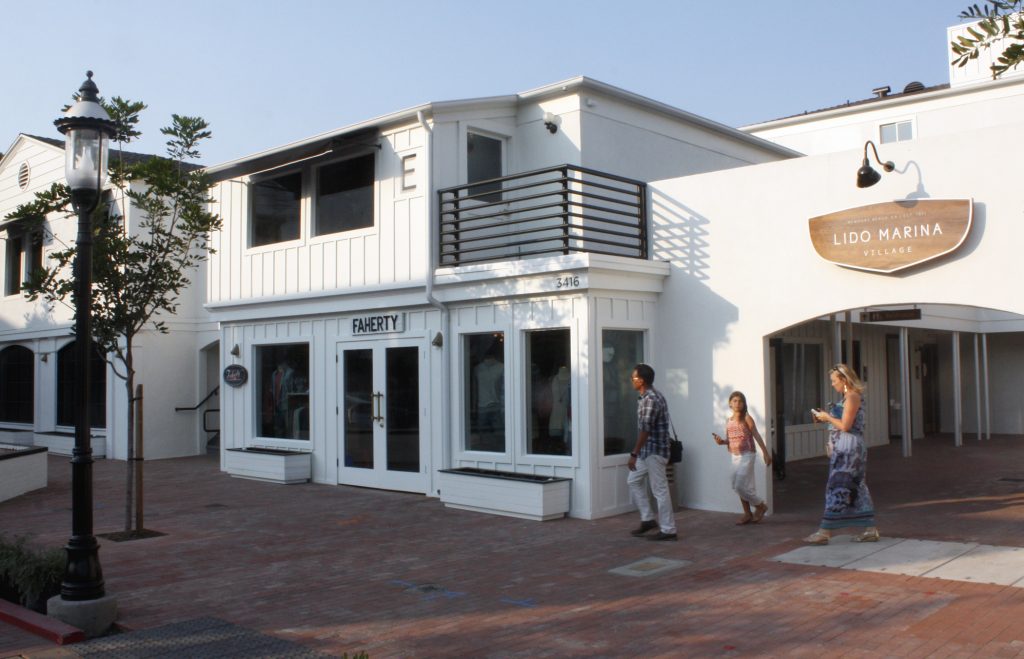 A once-thriving shopping and dining area in Newport Beach that fell victim to increased retail competition, changing tastes and a recession has quietly been springing back to life.
Opened more than 40 years ago, Lido Marina Village once boasted Red Skelton's art gallery (local resident Buddy Ebsen also showed his work there), a shop that sold hologram objects, The Warehouse Restaurant, Magic Island club (similar to Hollywood's Magic Castle), and of course, Lido Books.
The once-charming and popular seaside destination that drew locals and visitors to the shops and restaurants gradually lost its charm, as well as most of its tenants.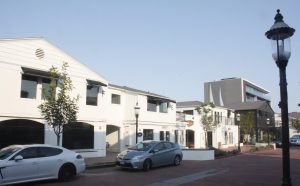 Occupancy fell below 30 percent. One of the few remaining and familiar fixtures was Lido Books, which stood lonely amid empty storefronts.
Enter DJM Capital Partners, which purchased Lido Marina Village in 2012 with the goal of restoring the property to its former glory.
The facelift began two years ago, and is nearly complete. For those who remember the old Lido Marina Village, the changes are both dramatic and subtle.
Extensive landscaping has been added, façades refreshed, new ornamental (and functional) objects such as vintage-looking street lamps have been installed—in short, it's a new Lido Marina Village that will have its grand unveiling this fall, but is ready to welcome visitors now.
On Saturday, Sept. 3 from noon until 4 p.m., the community is invited to check out the new Lido Marina Village and enjoy live entertainment, food, and of course, shopping some exclusive stores you won't find anywhere else in the area.
A mix of tenants has slowly been moving in to Lido Marina Village—what DJM has called "a modern mix of casual-lux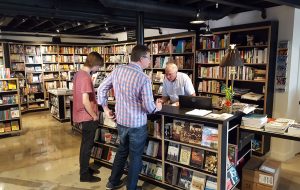 eateries, boutiques and shops not currently over-exposed in Orange County."
DJM has had success with a variety of retail projects, including the new Pacific City and the Bella Terra retail and residential center (both in Huntington Beach), and they're hoping to duplicate that success with Lido Marina Village.
According to Linda Berman, Chief Marketing Officer for DJM Capital Partners, her company monitors the mood of consumers as well as the marketplace.
"We look at how consumers are thinking and how priorities are shifting, how the retail world is undergoing tremendous change," explained Berman when the Lido Marina Village project was launched. "What does luxury look like today, what are the most precious commodities? One of the trends I have been watching is that people are shopping local, and that smaller is better than larger. We love things that are curated and edited for us, so a project of this size is interesting, even though it breaks all the retail rules—it's not a modern development with traditional footprints. We saw this as an opportunity to create someplace that was a place, that families might want to come to, and that reflects the DNA of the community."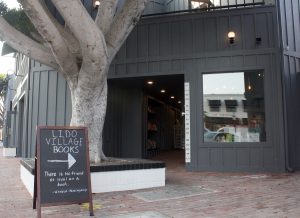 The Lido Marina Village revitalization comes on the heels of West Marine opening its flagship store across the street, the construction of nearby Lido House Hotel on the old City Hall site.
"This hotel is a key milestone for the redevelopment of Lido Village and a great benefit to the economic vitality of the Peninsula and Newport Beach," noted Bob Olson, President & CEO of R.D. Olson Development, which is building the Lido House Hotel. The hotel is scheduled to be completed in 2017.
Combined with other recent developments on Balboa Peninsula, there has been renewed interest in the area.
"When we started looking at this property, there was not as much going on, but the timing seems right—it seems like this is the next area for something to happen in Newport Beach," observed Berman.
Planned amenities include a valet stand, outdoor fireplace, a main deck with communal picnic tables, festive lighting, a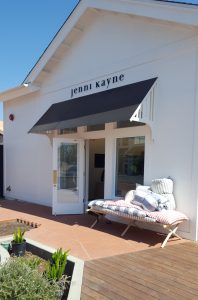 boat pond where kids can pilot model boats, and everything from casual eateries to upscale restaurants, including Nobu, one of the world's most recognized Japanese restaurants and known for its innovative cuisine and celebrity following. The restaurant, scheduled to open this winter, will utilize a two-story space that features views of Newport Harbor. It will have an indoor and outdoor dining experience, sushi bar, lounge, and other elements to be announced soon.  
Publica by Zinque, the iconic culinary hangout from Abbot Kinney, is set to bring its European vibe, food and wine to Lido Marina Village, complete with waterfront patio seating.
Already open is Juice Served Here, a Los Angeles-based juice bar sensation. Coming soon is Honor Coffee Roasters, Lido Bottle Works (craft beer, wine, tapas), and L'Isoletta (traditional Italian cuisine).
And, after being closed for a remodel, Lido Village Books has returned in a cozy new open space with the same eclectic, curated collection of books.
Other shops now open for business: TReSs Apothecary & Salon; Aesop (skin, hair and body care from Australia); Alchemy Works Harbor House (fashion and accessories); Warby Parker vintage inspired eyewear (located inside Alchemy Works Harbor House); Curl Fitness (yoga, pilates, fitness); Charlie & Me (chic canine boutique); Steven Alan (apparel, accessories); Planet Blue (beach Boho chic apparel); Clare V (classic French-inspired accessories); Bailey44 (contemporary apparel and accessories); Elyse Walker (couture and contemporary fashion); Faherty (beach-inspired apparel), Eberjey (intimate apparel, loungewear and swimwear); Jenni Kayne (timeless wardrobe classics);
Stores scheduled to open later this summer include Black Optical (premium sun and eyewear); Velvet (clean, elevated staples).
Opening this fall are Le Labo (master perfumer) and Serena & Lily (home decor, bedding, rugs).
"Lido is coming together in the most exciting way," noted Berman. "The group of style setters and tastemakers that make up the Village truly represent a new merchant mentality. These progressive category leaders all share one thing: they aren't necessarily interested in presenting the most, they are interested in offering the best. They each have a distinctive point of view, and they each have a customer following that appreciates their edited, collected and curated approach to modern retailing."
For more information, visit LidoMarinaVillage.com.