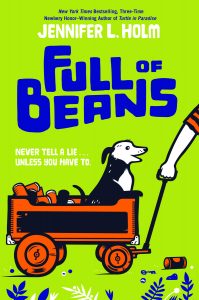 The place is Key West, Florida, and the times are tough.
Just like in every other corner of America, the Great Depression has hit hard, and jobs on the island are hard to come by. Money is mostly a memory, and the grown-up islanders have resorted to telling tall tales to take their minds off their woes.
For Beans, Pork Chop, and all the other "barefoot conchs," or locals, telling the difference between the truth and fiction is no problem. Growing up on the island has made them a savvy group of youngsters, and they can't be bothered with worrying about the fantasies of others when they are busy working on their own.
As Beans sets about putting his plans in motion, he discovers there are often consequences no one saw coming, least of all the dreamer himself.
Newport Beach resident and acclaimed children's author, Jennifer Holm, returns readers to the unique world of 1930s Key West, with this new middle-grade novel, "Full of Beans," set to release on August 30.
We first visited the Keys in Holm's Newbery Honor winning book, "Turtle in Paradise," in which young Turtle is sent off to live with family she hardly knows in Florida so her mother can begin a coveted depression-era job as a housekeeper, in a strictly kid-free household.
Readers who fell in the love with the history of the region will be delighted to return for another dose, this time following Turtle's younger cousin, Beans.
Holm has won recognition for her previous novels, including two other Newbery Honor books, "Our Only May Amelia,"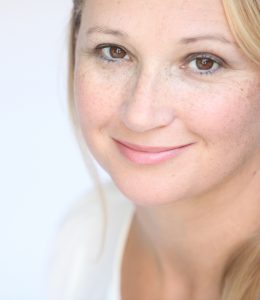 and "Penny From Heaven," and New York Times Bestseller, "The Fourteenth Goldfish," as well as two popular graphic novels series, "Babymouse," and "Squish," both of which she creates in conjunction with her brother, Matthew.
As has been the case with some of her previous novels, Holm brings her own family history to this new piece of historical fiction. The world inhabited by Beans and company was inspired by the lives of Holm's maternal great-great grandparents. Coming to Key West from the Bahamas in 1897, Holm's ancestors were related to the famous Curry family – some of the island's first settlers.
We know from Curry documents, that most of these early settlers were Bahamian seafarers, who made their living on the ocean, making the Florida Keys an ideal home. Now, Holm is able to draw on her own family folklore, as well as her excellent research on the history of the region to bring to life a time and place in America with its own unique flair.
Keeping a focus on detail is one of Holm's strong suits, allowing her to breathe authenticity into her work. This proves to once again be true, as she captures not only the local vibe, but the feel of the nation by including references to things such as keeping the Sears catalog handy to use as toilet paper, and America's love affair with child star, Shirley Temple.
Booklist raves, "Inspired by actual events, Holm's talent for writing historical fiction is on full display…Interesting family and small-town dynamics further enrich this fascinating account of a young boy's life."
Publishers Weekly concurs, and says, "Anyone interested in learning to write crowd-pleasing historical fiction for elementary school readers would be wise to study Holm's work."
With everyone agreeing on Holm's skill as an author, as well as the quality of this new endeavor, it seems like supporting this "local girl done good" should be easy.
As a new school years looms just around the corner, there is time to squeeze in just one more summer read by the pool. I think I've found what ours will be.
Edie Crabtree is an avid reader and the mother of three active boys. She can be reached at [email protected]