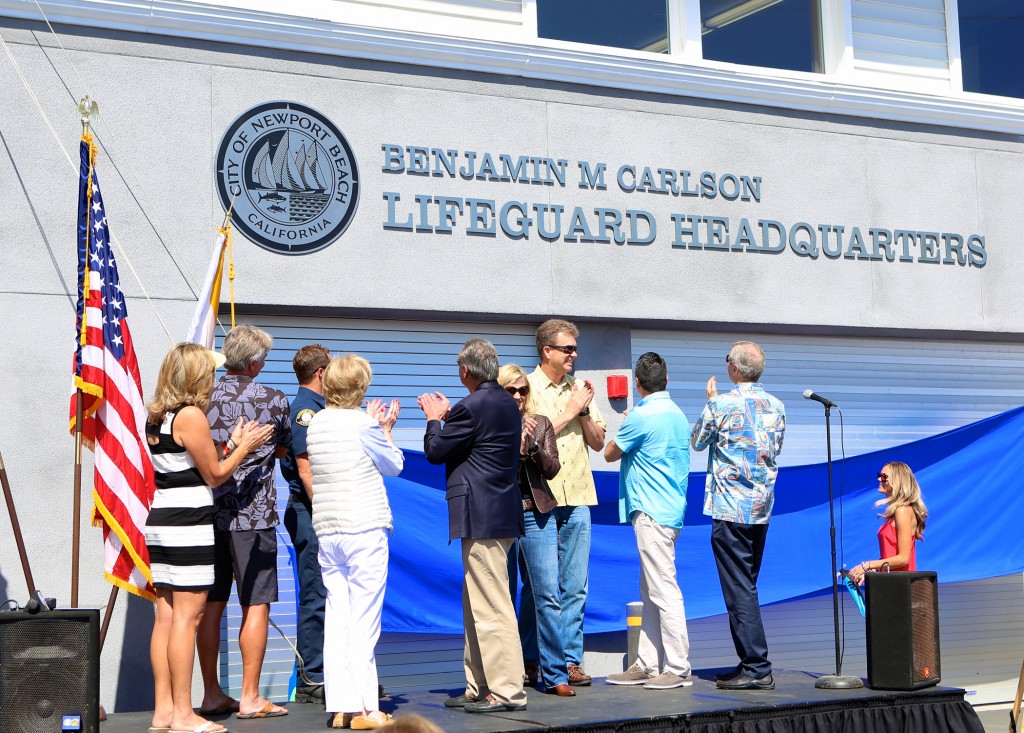 The Newport pier area was awash with people as local television cameras lined up and drones hovered overhead to capture the dedication for the Benjamin M Carlson Lifeguard Headquarters.
The iconic structure adjacent to the pier now bears the name of the Newport Beach lifeguard who lost his life in the line of duty last July saving a swimmer in turbulent waters.
Chris and Teri Carlson, Ben's parents, addressed the crowd of supporters at the dedication.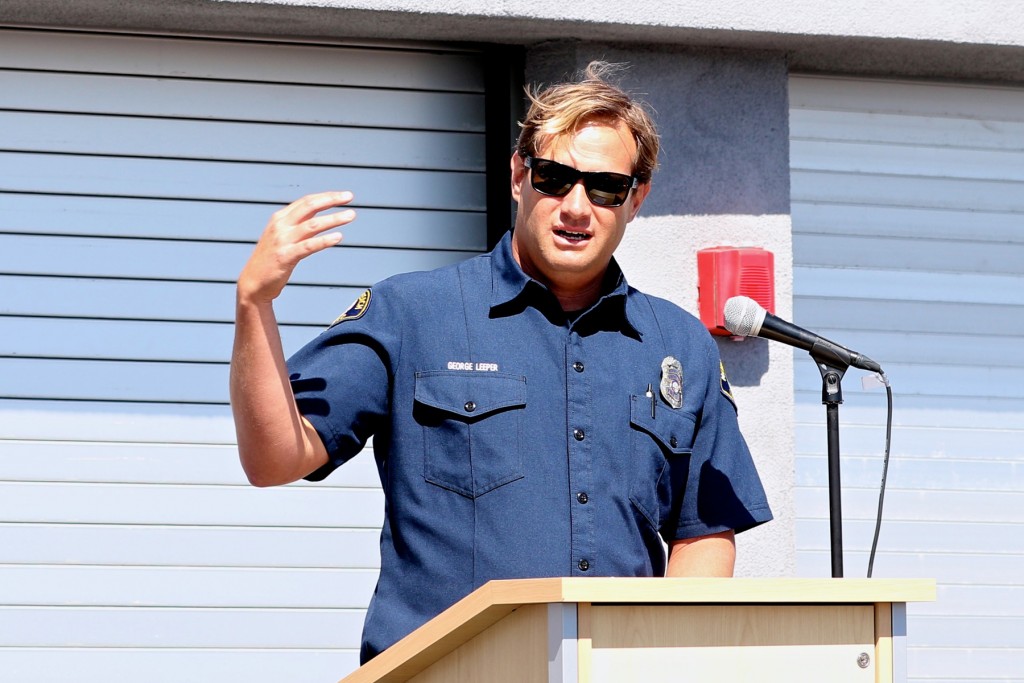 Chris Carlson mentioned that in the days and months after Ben's heroic deed, it was fellow guards, friends and the community sharing stories about Ben that helped them during the beginning and continues today to provide them with cherished memories.
Mayor Ed Selich told the crowd it was a special day for the city, and that the naming of a civic facility after an individual occurs maybe once in a generation.
He cited the 20 year remembrance of fallen Newport Beach Police Department officer Robert Henry on March 12, and how such a great tragedy prompted a park to be named in his memory.
Selich added that there was no better place than the Newport Beach Lifeguard Headquarters to bear the name of Benjamin M Carlson, the most appropriate way to honor and memorialize his sacrifice.
Ben Carlson is the first lifeguard to die in the line of duty since Newport established the lifeguard service in 1923. He worked in all lifeguard positions for 15 years and was best remembered for his enthusiasm in mentoring other guards and his people connections throughout the city.
Last year the lifeguard headquarters oversaw 4800 rescues, provided care to 6500 individuals in need of medical attention, and had over 224,000 preventative actions. It is also the place where 1400 junior lifeguards visit annually to learn what it takes to be a lifeguard.
The new lifeguard tower will be around for many years to come.
"When people look at the name on this building, our family hopes they remember our son," remarked Chris Carlson, "and we also hope they think about people in the towers, trucks and boats [and how they] are working hard to make the beaches in this amazing community fun and most of all, safe."