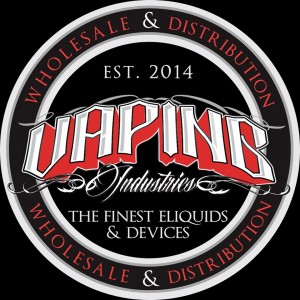 There is a $3.5 billion industry that has exploded in the past few years, and you may not even know about it. I
E-cigarettes and vaping are sometimes discussed on the news, and although market is just a few years old, it is already undergoing massive changes. It has become cutthroat competitive. What were once easy money days are more challenging. All businesses must constantly evaluate themselves and this industry is no exception.
This was brought to light here locally through two different vape shops.
Vaping Industries is located on 32nd street on the Balboa Peninsula, and has gone through three name changes in less than two years. It now has a new owner (Austin Hopper, a longtime Newport business leader and resident and owner of Cuttwood e-liquid companies) that re-launched it last October.
When the business opened in spring of 2013 as Newport Vapor Room, it was the first in Newport Beach and immediately became successful. Though it was small, it commanded great traffic just off Newport Blvd.
The owner was a lifelong entrepreneur that started several businesses prior to that, and when he was able to quit smoking by using vaping products he was sold on opening his own shop.
Unfortunately he was an absentee owner and left his business to be run by young people that had passion but limited business experience or customer service skills.
Over time the business dropped off until it was recently acquired by the new owner and renamed Vaping Industries.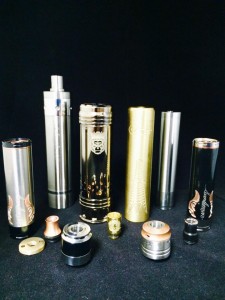 Since October, the owner has gutted the inside, added more products and a better ambiance, along with enhancing the feeling of the business though artwork and decor.
This is the second location after opening the flagship store on 17th street in Costa Mesa. There is a possibility of opening more locations.
The store carries almost three dozen different flavors of "vaping juice" or e-liquids (a large collection of liquids is imperative).
Speaking with manager Robert Voll, I asked what the number one priority was when they took over. Unquestionably it was customer service.
"In the prior shop they were not innovating and they ignored the lifeblood of the industry, and that is customer service," stated Voll.
Anthony Macias is the manager, and the two are focused and dedicated to the reengagement of customers that had poor experiences at the prior location.
Vaping Industries is at 436 32nd St. Call (949) 423-7187 or visit VapingIndustriesLLC.com.
Vapor Solutions is just up the street on Newport Blvd. and recently had a grand opening after undergoing a massive facelift and rebranding. This location is one of the largest vape shops in the industry with 3,000 square feet, but until now that space was under-utilized. By changing the business model they were able to fully use the room, get approval by the city, and open a vape shop with a unique message and market. The added ingredient? Coffee.
Innovation fuels most businesses and especially in this new vaping industry. What was once a cavernous shop with empty space has now become a vibrant gathering center. This is store number four for Vapor Solutions with one in Fullerton and two out of state, but this is the first to incorporate the coffee element.
The city of Costa Mesa did not like the term "lounge," so denied permits to allow patrons to hang out. When Vapor Solutions partnered with the previous owner, Vapor Craze, they proposed introducing the coffee shop.
"The city did not like the idea of a vape shop that served coffee, but they approved a coffee bar that sells vaping products," shared manager Preston Vargas.
They are at 1779 Newport Blvd. in Costa Mesa and can be reached at (949) 423-7187 or vapor-solutions.com.
Smart businesses do not stay stagnant but must constantly innovate. Whether you have been in business for just a few years or several decades, it is important to reevaluate what works and what does not. Even in an industry that started as a fringe element a few years ago and has a projected revenue of $3.5 billion in 2015, that still holds true.
Norm Bour is the author of "Vapreneur" and the host of Vape Radio with 50,000 monthly downloads. Visit his website at VapeMentors.com.