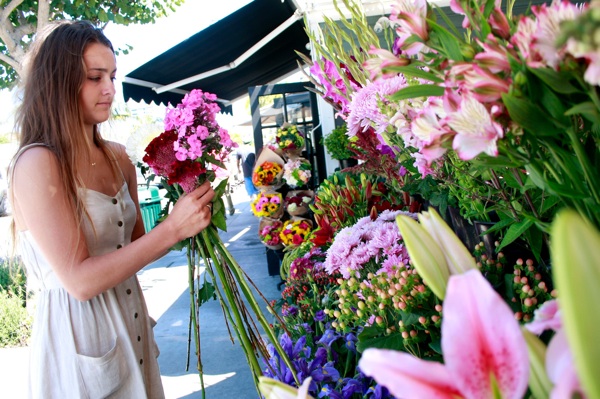 That colorful display of flowers on PCH in Corona del Mar has really blossomed since it first opened up in almost 30 years ago.
Julie Browne opened the Blooms shop in Corona del Mar in 1985. Her brother, Jim, was a banker in San Francisco and had a flair for the artistic. He thought, 'I could do that," and the very next year opened up Browne's Flowers in Laguna Beach. A few years later, in 1988, another Browne's Flower shop opened in Dana Point.
Not too long after that, Susan, who then worked in the medical field, married into the blossoming flower business.
"It's a completely different animal," than what she or her husband were doing for work before, Susan Browne said. "But it's all fun. And challenging."
About 10 years ago Julie Browne moved out of state, giving Susan and Jim Browne the perfect opportunity to buy her out and expand their business. They decided to keep the name Blooms though, since everybody knew Blooms already, Susan Browne said.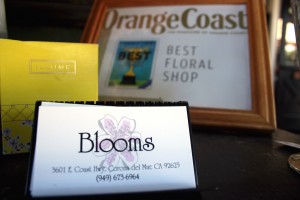 But Browne's is Blooms and Blooms is Browne's, she said
Still, each of the shops have a somewhat different clientele, Browne said.
Both big, bold and showy arrangements, and smaller and compact pave style arrangements are in demand in Dana Point, while pave style arrangements are much more popular in Newport.
Candles are huge in Newport Beach as well, she said. They are high-quality candles, she added, all made out of essential oils.
Most popular in Newport Beach are the Hydrangeas, Peonies, and Brazilian Berries. The dahlias are also very popular, she added.
Blooms and Browne's carries premium flowers that aren't carried in the grocery stores. Flowers like Dinner Plate Dahlias, Cymbidium Orchids, and Coxcomb.
"We have a lot of stuff that other shops don't have," Blooms employee Stephanie Brown said.
They also do weddings and other events, which Browne started about six or seven years ago.
"I didn't want to just do flowers," Browne said, "I wanted to do it all."
Men and women have different tastes too, all the Blooms florists agreed.
"Men don't care as long as it looks beautiful," and they often don't care how much they spend, said Blooms manager Pilar Lopez. "Women are more particular with the flowers and the colors."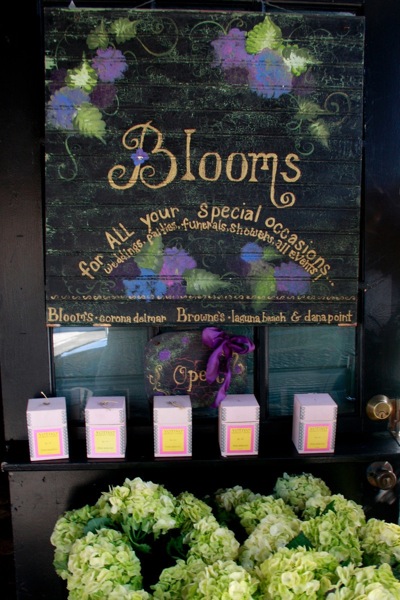 Pilar, who has been working for Blooms/Browne's for about 14 years, said men are usually more about making a statement, a big bold display, whereas women want to design the arrangement around a room or table display.
A lot of men go for the stereotypical flowers, Blooms employee Tara Heilingoetter said, like stargazers, roses, sunflowers, because that's what they know and they are comfortable with.
"They shouldn't be afraid to try an unusual and unique bouquet," Heilingoetter said. "Something out of the ordinary."
Also, the older generation have different preferences versus the younger generation, Lopez added. An older man might ask for a single rose with baby's breath, which the younger generation might see as outdated.
The arrangement all depends on the customer, they agreed.
What does the customer need it for? A bouquet for their wife's birthday or a centerpiece for a formal family dinner? Favorite colors, placement of the vase, décor of the room, and other aspects go into choosing just the right flowers for a bouquet.
They cater to the customer's needs, Browne said, and their budgets.
Bouquet prices start at $20 and go up, and vase arrangements range from $55 to $250. Or more, if they want, with a huge elaborate vase. Or much less, if they just want a single flower or only a couple stems for just a few dollars.
"We can make a $15 bouquet make look like $100 bucks," Browne said.
A lot of people come to them and just ask them to design an arrangement based on their needs, Browne said.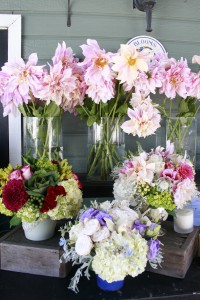 "They leave it to us to create something they couldn't on their own," she said.
It also is important to educate the customer so they feel comfortable with what they're getting and their choices.
They can create an arrangement with no fragrance, for those with sensitive noses, or an arrangement that has a strong scent.
Balance is important for an arrangement, said Stephanie Brown.
They get more customers asking for them to create the arrangement, rather than the DIY method, but a lot of people do like to try their own hand at floral design.
"I think people like the interactive aspect of it," Heilingoetter said, of getting to chose their own flowers and create their own bouquet.
On top of the differences between the stores, all the Blooms and Browne's employees have their own style as they create an bouquet, said Stephanie Brown.
Susan Browne likes to work with different textures and a pop of color, while Heilingoetter likes pastels.
Browne's favorite flower is probably the colored Hydrangeas.
"You can cut like 10 hydrangea and put it all together in a vase and it looks dynamite," she said. "They make me smile."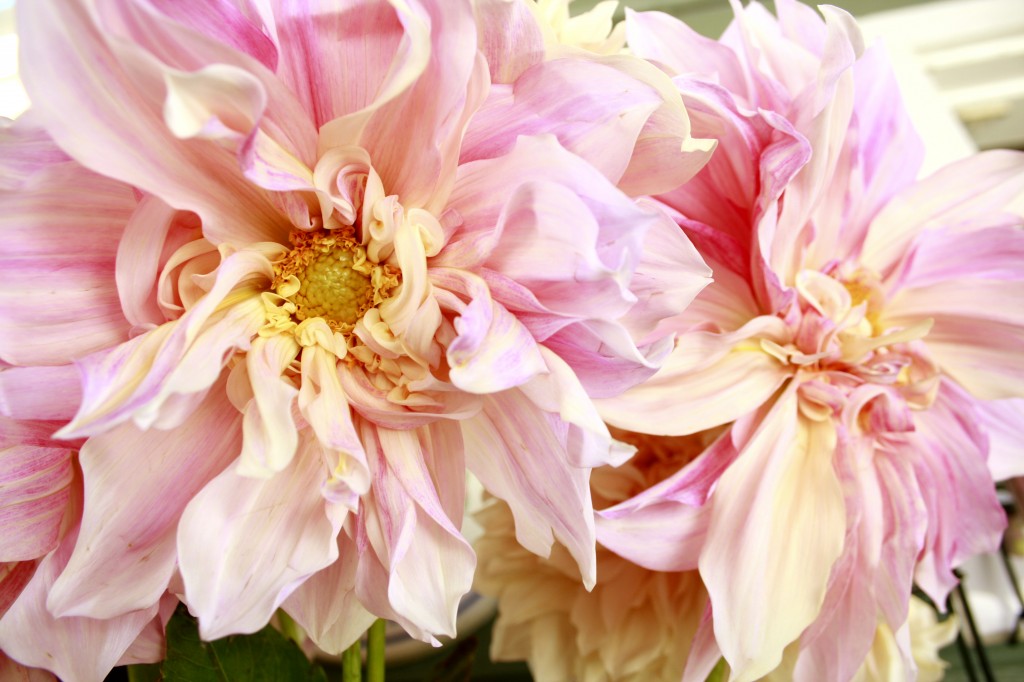 A close second would be the cafe au lait dinner plate dahlias, which are Heilingoetter's favorite.
"They look like an oil painting," Heilingoetter said.
Browne's least favorite? Tulips.
"Once they open then they're done. And I don't like the way they look because they look like they're blown open," she said. "It doesn't really appeal to me."
The peonies are Lopez and Brown's favorite.
"They are stunning," Lopez said. "I love them.
Xochi Soto said she likes everything, but if she had to pick a favorite, it would be the delphiniums.
Lopez, Heilingoetter and Soto's least favorite would be the pom poms.
They are too common, plain, and just don't have enough "jazz," the three women agreed.
Brown doesn't like the alstroemeria.
The flowers start their journey in locations around the world, Thailand, Holland, Ecuador, Costa Rice, Columbia, and elsewhere. Within two days of being cut they are air shipped to Carlsbad where Jim Browne picks them up and delivers them directly to their Blooms and Browne's shops.
He arrives at 5 a.m. in Carlsbad, then drops off starting in Dan Point and heads up the coast. He arrives in Corona del Mar around 11 a.m. on Monday, Wednesday and Friday.
"(The customer) gets what they want and are totally satisfied," Browne said. "They get blown away by the flowers and then when we start putting them together, they get really excited. They don't get that at the grocery store."
The flowers at many grocery stores can be weeks old because they buy them in huge bulk amounts, Browne said. Then they sit in a cooler for weeks before a customer buys them, who then places them in a vase in room temperature air, which is hard on the flowers and makes their shelf life much shorter.
"A the supermarket they've been sitting there for who knows how long," Brown agreed.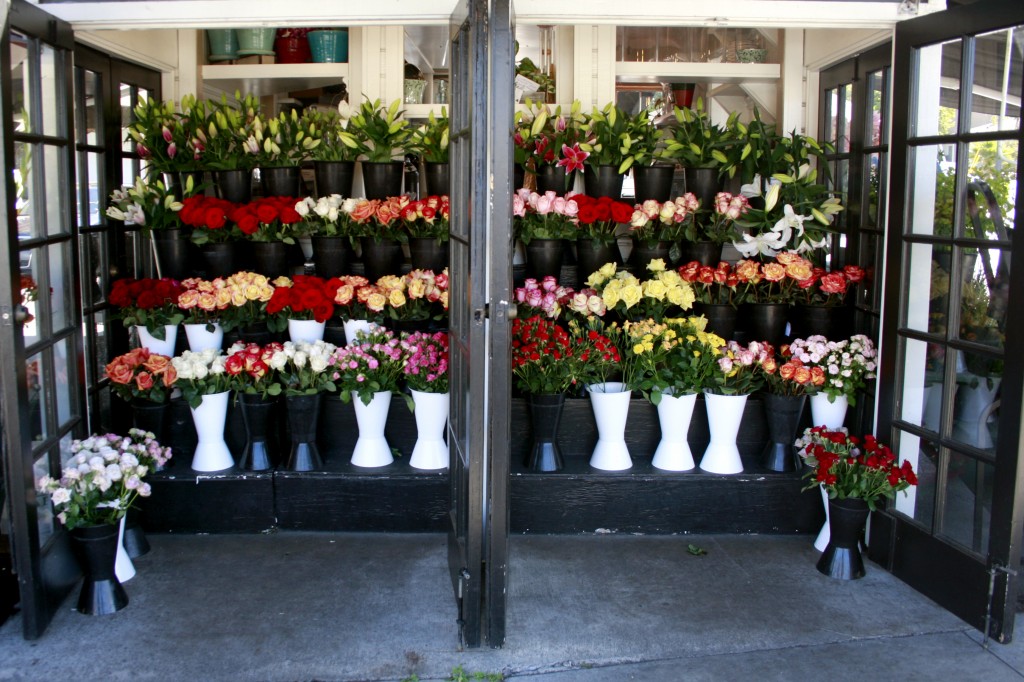 "We shop very well," Browne said. "We are known for our shelf life… We pride ourselves on that."
Their flowers last a week to 10 days, she said, and with proper care up to a couple weeks.
Browne recommends changing the water out every couple days and cutting off the ends, Brown said. The ends of flowers with thicker stocks, like hydrangeas, should be split, she said, with several smaller cuts upward, so they can drink up the water easier all the way. Also, never put them in direct sunlight, she added. And don't forget to feed them, of course.
The butcher paper Blooms wraps their flowers in also helps. They used to do tissue paper, Browne said, but it would tear really easy. Butcher paper is hardier and gives a "market fresh" feel to the bouquet.
"And I just like the way it looks," Browne added.
There are a lot of reasons why they are different than a supermarket, Heilingoetter said.
"The selection of flowers, the quality of flowers, the uniqueness and the design," is what makes Blooms and Browne's unique, Browne said. "And also our pottery, and our greeting cards, and our candles. And we're open seven days… And our [dedication to] our customers."
And while Mother's Day may be their busies day of the year, there's no reason someone can't have fresh flowers every day of the year, Browne said.
"They bring a special kind of energy to the room," Brown said. "They make you happy."