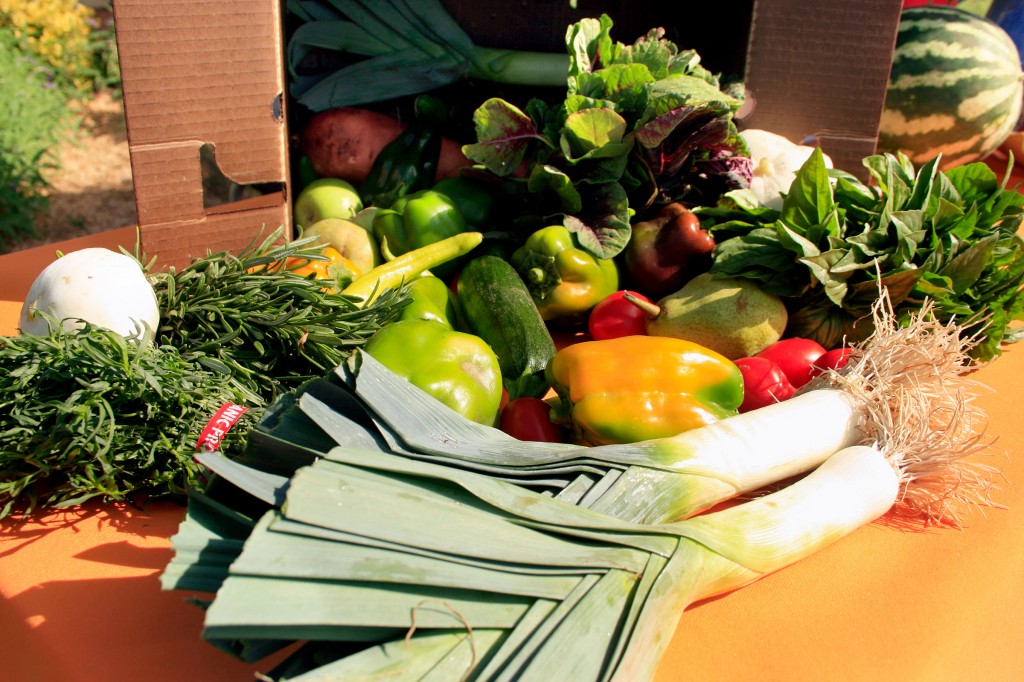 The right vegetable can really make all the difference.
One local couple knows that difference and has founded ZucchiniXpress to help share it with Newport Beach residents.
Husband and wife team Jesus Gamboa and Jutta Whitaker-Gamboa, along with their business partner Alison Brown, agree that eating organic, biodynamic, seasonal and locally grown fruits and vegetables is much better than eating vegetables from the store, so they started ZucchiniXpress, a local organic fruit and vegetable delivery service.
Customers can see, feel and taste the difference, they said.
"We try to stress that [organic, biodynamic agriculture] because it makes the whole difference in flavor, quality and nutrient-density," Gamboa said. "Our customers get satisfaction from eating (our vegetables)."
"And it's definitely fresher since it's picked that same day," Whitaker-Gamboa added.
"You get the best quality for the best price," she added.
To learn about why they feel that's true, the Gamboas have invited the public out to the farm for a tour and a meal. The free tour will be from 9 a.m. to 11:30 a.m. at the farm in Rubidoux on Saturday.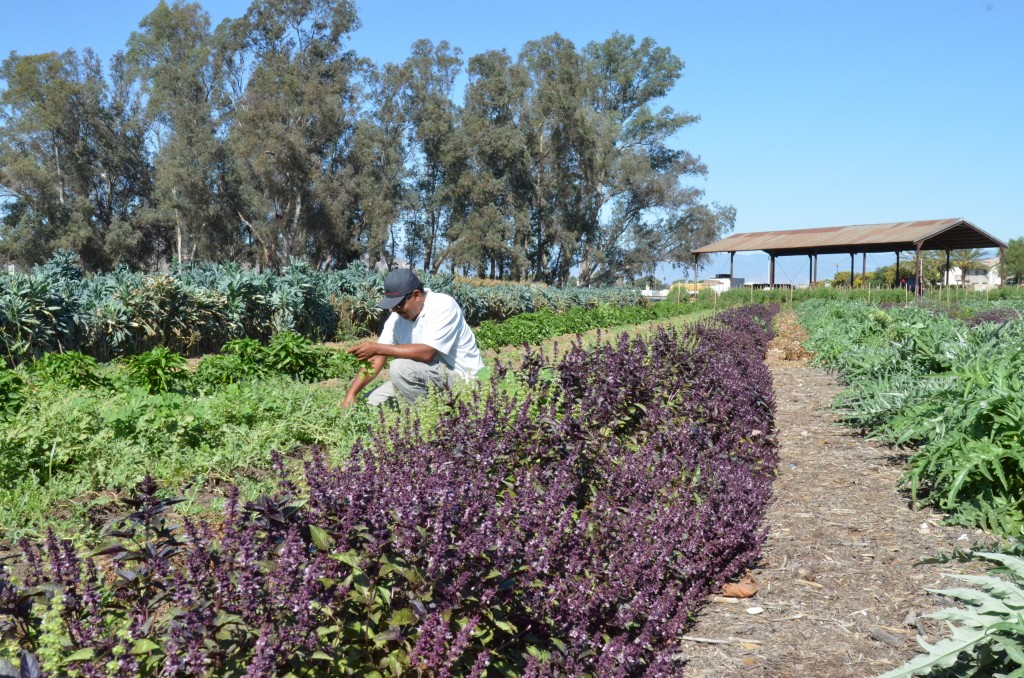 Visitors will learn all about how an organic farm works.
It also important to them that kids understand as well, so they know what their food is, where it grows and why it's good for them.
"People want to know, they need to know," about vegetables and eating healthy, said Jesus Gamboa. "They have a hunger (for more information)."
It has become an educational process, they both agreed. Customers want to learn more about vegetables, eating healthy and organic farming.
"The more you learn about it and the more you get involved, the more you care about it," Whitaker-Gamboa said.
They've learned a lot too, they said.
"It's been a steep learning experience for ourselves, definitely," Whitaker-Gamboa said.
They have learned about different cultural eating habits, recipes, nutritional knowledge, running a business, farming, and about vegetables in general, among other things, they said.
The ZucchiniXpress started from a lifelong love for healthy eating and lifestyle.
"It's like a life mission to eat healthy and be organic," Whitaker-Gamboa said.
And save the planet, or at least do their own little part to keep the planet clean and functioning, Gamboa added.
In 2010, Whitaker-Gamboa co-authored Active in Orange County, a guidebook to outdoor activities and exercise in nature.
"We figured we need to compliment the exercise with healthy nutrition," Whitaker-Gamboa said. "People need to know where they can get organic food and what the organic world is like here in Orange County."
So they did a lot of research and founded an online magazine, Free Range Zucchini.
Soon after, ZucchiniXpress was founded when another community supported agriculture program the Gamboas subscribed to, from the same farmer, Gabriel Ruiz, fell apart and no longer delivered to them. They loved Ruiz' vegetables and wanted to keep them coming to their own home, so they decided to make a business with it and share it to their family, friends and other connections.
"It's one of the freshest and most vibrant produce that's out there," Whitaker-Gamboa said.
The soil on the farm is clean and pesticide-free, the farm is right on the waterbed, and location in general.
It also follows the biodynamic principles of agriculture, which is a holistic approach to farming, emphasizing the interrelationship of soil, plants and animals.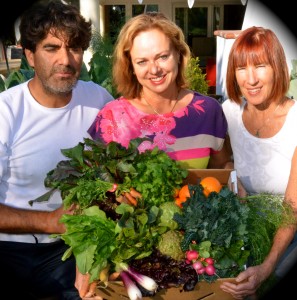 "[The idea of biodynamic agriculture is to] help the earth by giving us what is it is supposed to give us, on its own terms, rather than forcing it," Gamboa explained. "Following the rhythms of nature."
Staying regular with the seasons, working with the sun, soil, animals and other plants, Whitaker-Gamboa continued.
Vegetables are usually grown in immense quantities and stored in warehouses and refrigerators before getting to the customer via the grocery store, which can change the quality and nutrient contents of the vegetable, Gamboa explained.
There are a lot of vegetables that may not be found at the local grocery store, they said, and Ruiz also likes to experiment and plant ethnic food.
"It's sometimes a challenge for the customer, but a lot of people like it," Whitaker-Gamboa said. "It expands their horizons and they learn something. It broadens their palate."
Customer Brad Holm of Costa Mesa has tried other services, but likes that ZucchiniXpress grows a lot of different seasonal and local fruits and vegetables.
"We enjoy the variety," Holm said as he picked up his weekly box.
In season right now, Chinese spinach, okra, watermelon, a variety of peppers, leeks, sweet potatoes, various herbs, tomatoes, garlic, Swiss chard, among other items.
They deliver to individuals, families, schools and businesses in Newport Beach, Costa Mesa, Irvine, Laguna Beach, Tustin, and a few stops in Santa Ana that are close to their route. The delivery route tries to stay within a 10-mile radius of Turtle Rock Park in Irvine.
Customers can also pick up their order at certain times during the week at Sage Hill School in Newport Coast or Waldorf School of Orange County in Costa Mesa.
They love the pick-up spots because it creates a sense of community and brings their customers together, comparing their boxes, sharing recipes, learning from each other.
"People come together there," at pick-up locations, Jesus Gamboa said.
The Gamboas both love the interaction with customers, during deliveries and pick-up events, because they get to share knowledge, recipes, nutritional information and ideas.
"I love it," said Antoinette Rascon of Los Alamitos, who has been a customer for about a month.
She used to visit the farmer's market, but can't always make time for that so the convenient pick-up locations make it easier for her. They also share ideas and swap recipes when she picks up her box.
There's definitely interaction between them and the customers, they agreed.
"It's a direct line from the farmer to the customer, to their kitchen,' Gamboa said.
Zucchini Xpress will also be a part of Positively Delicious OC, a weeklong event produced by Positive Plate that focuses on sustainable food in Orange County. The scheduled activities include a farm-to-table feast in Newport Beach on Oct. 17 that Zucchini Xpress is involved with.
They have also helped out with Sage Hill School's on-campus organic garden.
They have plans for the future for organic coffee, organic olive oil, and a fruit box, and maybe prepared items like kale chips.
"We are into education," Jesus Gamboa said. "It is a learning process for us and for the community. For our customers, they are going to be constantly learning… We haven't yet found a customer who hasn't been surprised by opening the box."
For more information visit zucchinixpress.org