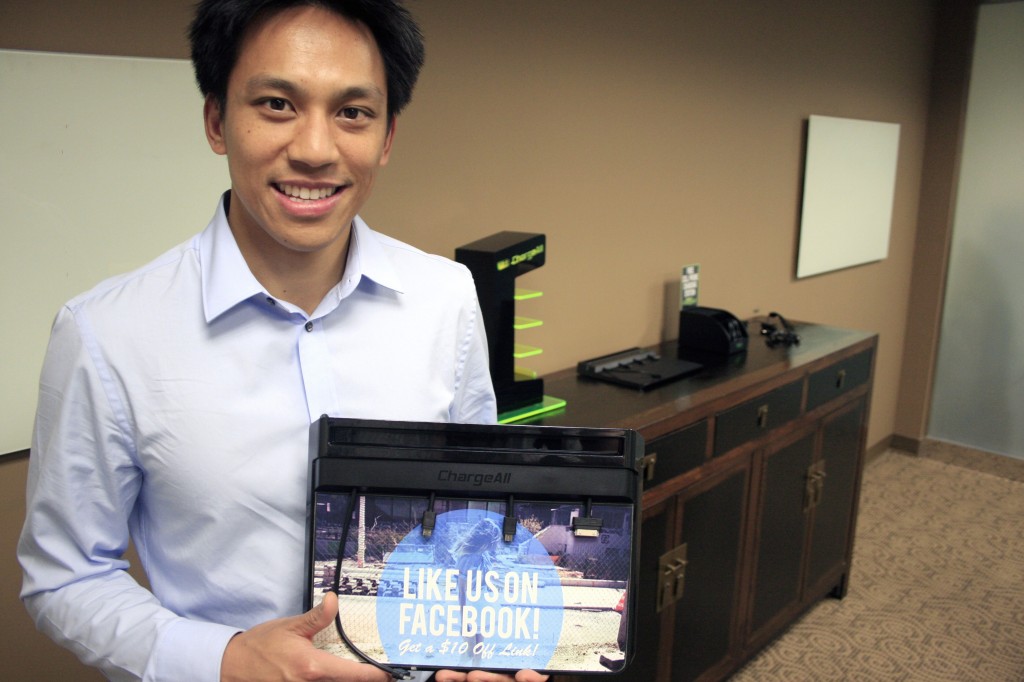 That entrepreneurial spirit is alive and well in Jeffrey Maganis.
He quit his steady company job two years ago and took a leap of faith on his own business.
"I love the idea that you can pave your own future," he said.
Maganis is the inventor and founder of ChargeAll, a Newport Beach based company that sells compact universal phone charging stations of the same name.
It's tough, he added, but worth it, Maganis said.
"I'm having the (typical) entrepreneurial growing pains," he said about building his business.
The Orange County native worked on Wall Street before moving back to OC to work at Pimco. He had long hours there, usually from 3 a.m. to 3 p.m., and was looking to make his own way in business.
He had an "Aha!" moment about three years ago while on a trip with five friends to a music festival in San Francisco. All but one forgot to pack their chargers, and the one who remembered had a different phone than the rest, so his charger was useless for the rest of the group. Their phones all died.
So Maganis came up with the idea of the ChargeAll. He researched how to make cell phone chargers and through trial and error he came up with a prototype. The first design was a simple "octopus" devise, he said, with variety of  phone tips connected to one charger.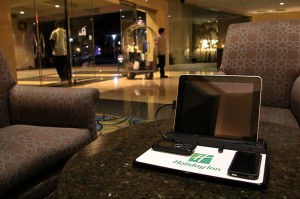 He soon placed the charger inside a nice looking box, which provided an ideal advertising platform. Not long after, he came up with a charging pad, which can handle up to four devices and an iPad.
"While I was working at Pimco… I was trying to live this entrepreneurial dream on the side," Maganis said.
He finally took the "leap of faith" two years ago and quit, he said, transitioning from Pimco to ChargeAll full-time.
His devices are now in use at more than 2,000 locations, including restaurants, bars, coffee shops, hotels, festivals, events, universities, and other businesses both locally and across the country. It's also very popular overseas, he added.
It's also very popular overseas, he added.
Locally, ChargeAll units are available at Wild Strawberry Café, The Hilton, Charlie Palmer at South Coast Plaza, and more.
A ChargeAll phone app is now available, and directs users to the nearest ChargeAll station.
Because the ChargeAll is so inexpensive and compact, Maganis said, the product has wide distribution and is in more outlets than any direct competitors. His units also feature replaceable charging tips.
Maganis' charging stations are so small they can easily be set on an individual table or desk.
All of the ChargeAll products also charge units about two times faster than the average cell phone charger, Maganis said.
It's a simple solution to a common problem, he said.
People use their smart phones all the time and for everything nowadays, he added, as cameras, web browsers, for various apps, games, and texting.
"For me, the biggest problem is really battery life," he said.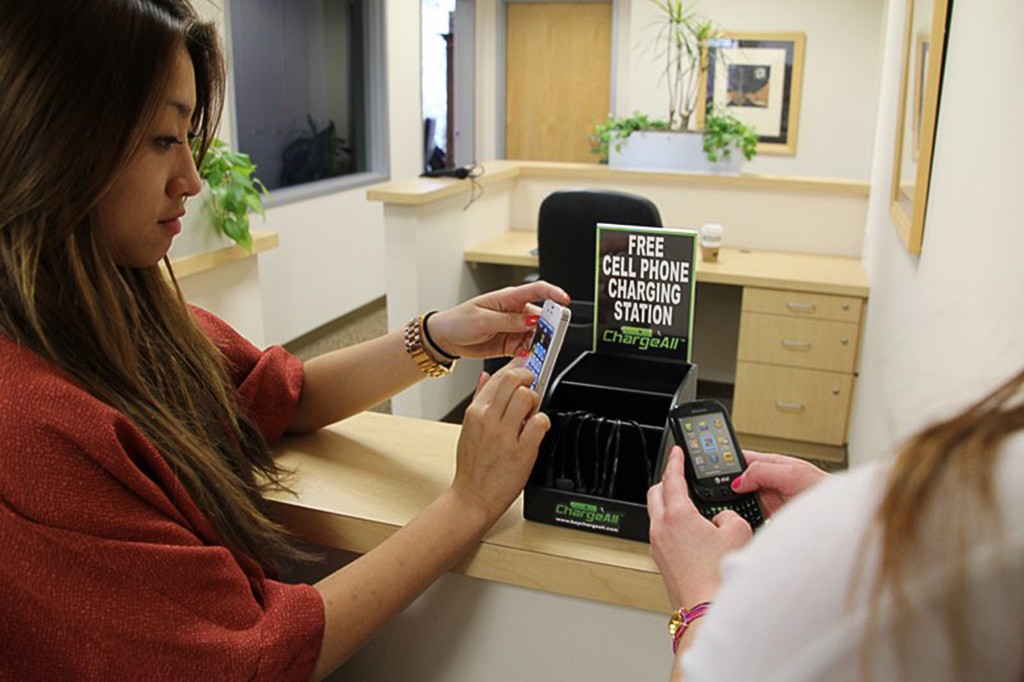 There's no public place to go and charge your phone, like how wifi is available.
Maganis would like ChargeAll to be the standard for free phone charging stations.
His next step is to launch an online Indiegogo crowd funding campaign. He's also hoping to create more online buzz, through facebook, twitter or other social media. He's also thinking of developing a wall-mounted version of the ChargeAll.
He will soon be releasing the 2013 model. It will be able to charge 10 phones and an iPad all at once, and glows with an LED light.
"Slowly but surely I'll get there," when free charging stations are as common as wifi and ChargeAll is the standard, Maganis said. "I want to spread this dream of free cell phone chargers everywhere."
For more information, visit buychargeall.com.