By Justin Swanson | NB Indy
A local woman was charged with attempted murder after allegedly trying to run over an sheriff's deputy with her car, according to a statement released Thursday by the Orange County District Attorney's office.
Newport Beach resident Rebecca Lee McLaughlin, 48, was charged with attempting to run over an Orange County Sheriff's Department deputy with her SUV at John Wayne Airport.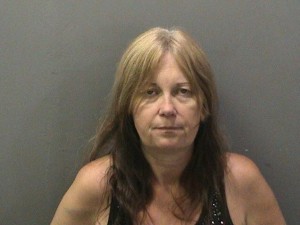 She is charged with three felony counts: attempted murder, aggravated assault on a peace officer, and aggravated assault.
McLaughlin is accused of driving through a closed lot at John Wayne around 10:30 p.m. on Tuesday, breaking through an entrance barricade to a parking structure before coming back and trying to exit the way she came.
The deputy, who was patrolling the area on his bike, rode up and tried to get McLaughlin to halt her vehicle. She is accused of then driving toward the deputy, who was standing about 25 feet away, hitting him and sending him 20 feet through the air and destroying his bicycle in the process. She then tried to leave the area but drove over an elevated curb and hit a parking pole.
The deputy, who sustained minor injuries, was then able to contact McLaughlin and arrest her.
It is unknown at this point if drugs or alcohol were involved, said Farrah Emami, spokeswoman for the Orange County DA's office.
She is being held at Orange County's central women's jail in lieu of $502,500 bail, according to county records. The hearing had not yet occurred at time of press.
McLaughlin faces a maximum sentence of life in state prison, if convicted.
Deputy District Attorney Marc Caress is prosecuting the case.