Indy reporter Sara Hall compiled our annual look back at the news that made headlines in the NB Independent during 2014. This week: January – June. Next week: July – December.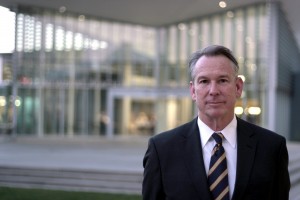 January
— Tim Hetherton was appointed as library services director by the Board of Library Trustees.
As director, Hetherton will oversee the central and three branch libraries, a fulltime and part-time staff of approximately six dozen employees, and a nearly $7-million annual budget. He'll also work closely with library support groups.
His annual salary is proposed to be $145,000.
— The California Coastal Commission unanimously approved a permit for 11 electronic parking pay stations and associated signage at the Balboa Pier parking lot, with a few special conditions.
Special condition number one from CCC staff lowers the city's suggested (and current) rate of $25 daily for the busy summer holidays (Memorial Day, Fourth of July and Labor Day) down to $20 and adds an hourly option (not to exceed $2 per hour).This is the same rate that Orange County state parks and beaches offer.
Rates for the rest of the year would remain at $1.50 an hour with a $15 cap.
The other special conditions include requiring the city to apply for a permit for any future parking rate changes/increases, rules for storing construction materials or equipment and submit a final sign program.
The number of parking spaces will remain the same. Each unit is wireless and solar powered.
— City Council approved an ordinance that allows several forms of fuel in beach fire rings (limited to natural wood, natural gas, fire logs, and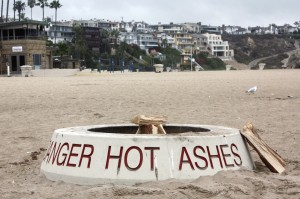 charcoal), although a South Coast Air Quality Management District rule that will go into effect on March 1 narrows those choices down even further to just charcoal.
The ordinance passed 6-1, with councilwoman Leslie Daigle dissenting.
However, beachgoers will be limited to only charcoal until the city gets a Coastal Development Permit from the California Coastal Commission. The permit will then allow the city to space the rings further apart, which will allow beachgoers to burn the fuel sources acceptable in the city's ordinance.
— After hours of deliberation and two closed session meetings, the Newport-Mesa Unified School District board of education voted to expel 11 students involved in a computer-hacking cheating scandal.
The punishment for the Corona del Mar High School students was stipulated expulsion, which would remove the students from the CdM campus, but allow them to transfer to another district school.
Authorities believe they used a tool called a key logger, a small piece of equipment that is plugged into the back of the computer and attaches to the keyboard cord, to change grades.
February
— A Newport-Mesa Unified School District administrator resigned this week after saying how NMUSD handled the students involved in a computer-hacking cheating scandal at Corona del Mar High School was a "total farce."
Jane Garland left her position as director of student and community services after an email she had sent to district officials and board of education members disagreeing with how officials dealt with the students went public.
In the email, Garland states that the students were not treated with dignity, that they were not all equally involved, that there are many more implicated, and that the punishments were too harsh. She also claims her concerns were ignored by officials.
— After more than two hours of discussion during a meeting, the Parks, Beaches and Recreation Commission decided to keep the current blackball regulations in place. Blackball rules determine who is allowed in the water and when (swimmers, surfers, etc).
PBR Vice Chair Ron Cole moved to deny the Blackball Working Group's current recommended proposal, but to study the issue further and remain open to hearing a new recommendation at a later date, likely after gathering information during the summer season.
The motion carried unanimously 5-0. Commissioners Kathy Hamilton and Laird Hayes were absent
More than 100 people attended the meeting; 42 spoke on the issue during public comment.
— Rush Hill announced at the Mayor's Dinner several ideas he wants to implement during his mayoral year: A new mooring system, water taxi, a new public golf course at the old Coyote Canyon Landfill site, and building permit fee reductions called the "Newport Dividend."
About 400 people attended the 33rd Mayor's Dinner, hosted by Speak Up Newport, at the Newport Beach Marriott Hotel on Feb. 7.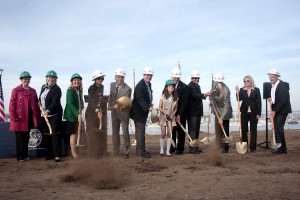 — Officials broke ground for a project on the peninsula that has long been in the works.
More than 100 people attended the Marina Park groundbreaking ceremony, which took place on-site at 18th Street and W. Balboa Boulevard as the sun set.
The 10.5-acre bay front project will include a Girl Scouts Leadership Center, a multi-purpose community center and sailing program building, public beach area, 23-slip marina with a 200-foot long side tie area, park area, basketball courts, children's play area, restrooms and public parking.
— City Council unanimously passed the first stage of approvals for the Back Bay Landing project, which encompasses approximately seven acres to include an integrated, mixed-use waterfront village located at 300 E. Coast Hwy., between Bayside Drive and the Bayside Marina, adjacent to the Upper Newport Bay.
It includes a 140-space enclosed boat storage, recreational marine-oriented retail, marine offices and services, restaurants, and two floors of residential over non-residential uses with a limited number of free standing units.
Mayor Pro Tem Ed Selich moved to approve staff's recommendation, but without the bars, lounges and nightclubs option from the permitted uses section.
— Lifeguard services for two Newport beaches will likely stay in-house, according to a statement released by the city.
City lifeguards will continue to provide service to Big and Little Corona beaches.
Lifeguarding was just one of many services the city considered and studied for possible outsourcing, according to the statement. The aim is to see if private companies or other public agencies can provide the same or better service at less cost.
The city issued requests for proposals for lifeguard services in late 2013 and received five responses. After reviewing the proposals, city staff will recommend not taking the process any further.
March
— A settlement has been reached between the city and a group of dock owners, who sued the city about a year ago after council voted to increase residential dock fees.
Newport Beach Dock Owners Association, the group behind the "Stop the Dock Tax" campaign, filed the lawsuit against the city in February 2013, alleging council members violated the Ralph M. Brown Act.
The lawsuit claimed that council members had been meeting privately about harbor fees and posting no legal notice since 2010.
— City Council approved the Newport Dividend program, which temporarily waived building plan check, building construction permit fees and other city fees related to remodels of existing single-family homes and duplex homes
Waivers were limited to $1 million in improvement value per home.
The program started immediately and continued through Dec. 12.
City council approved the program 5-2, with councilwomen Leslie Daigle and Nancy Gardner dissenting.
— The California Coastal Commission unanimously approved the city's request to change the land use designation of a .4-acre parcel located at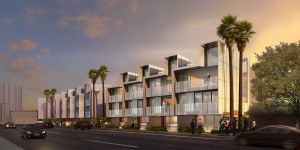 3303 Via Lido from private institution to multiple unit residential.
The action is part of the Lido Villas project, which consists of the demolition of a three-story commercial building, a single-story church building (First Church of Christ, Scientist), and a 56-space surface parking lot, with re-development plans for 23 multi-family townhomes with 2-story views and high-end amenities.
The project is part of the city's overall plan to revitalize the Lido Village area.
April
— Newport Beach City Council members heard a presentation about an initiative studying arts programs in the city and offering suggestions and directions for creating a comprehensive Arts Master Plan.
The Arts Master Plan goals include developing arts and cultural events in the city, utilizing public places for arts and culture, managing public art, and identifying funding sources for those elements.
Staff proposed a six month schedule that would include forming a Master Plan Steering Committee (appointed by the Arts Commission) and inventory the city's "creative sector" through community outreach via community leader interviews, focus groups, forums, and online surveys.
The Committee would reach consensus on key strategies, action steps, and a timeline. The final report would offer a history of arts and culture in Newport Beach, future vision and rationale, goals, policy recommendations, governance, and actions.
The cost for Arts OC to oversee this initial six month process is $35,000, plus out-of-pocket expenses.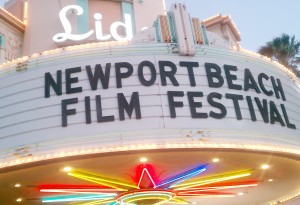 — More than 50,000 film fans descended onto Newport Beach to watch the 325 cinematic masterpieces that made up the 15th annual Newport Beach Film Festival.
The festival began on April 24, with the world premiere of the romantic comedy "Lovesick," and ended on May 2 with the west coast premiere of "Chef."
— Nearly 200 sailboats left Newport's familiar coastal waters and made the 125 mile trek to Ensenada, Mexico as the annual Newport to Ensenada Yacht Race got underway on April 25 off the Balboa Pier.
May
— Newport Beach Fire Department was notified of a vegetation fire near Jamboree Road and Bayview Way, near the Fletcher Jones Mercedes Benz dealership.
Wind-whipped flames could be seen shooting up next to the 73 toll road, and thick smoke filled the sky.
The blaze was contained to approximately three to five acres and was under control in less than an hour. The Fire Authority helicopter made repeat water drops, and crews battled the fire from Jamboree Road and in the gully where the fire blackened the brush. There were no injuries or casualties sustained during the incident and no structures were damaged.
— Corona del Mar High School made national headlines again, this time because students were holding an NFL-style "prom draft" to recruit dates for the event, scheduled for June 7.
An email from CdM principal Kathy Scott was sent out to parents and community members condemning the rumored prom draft.
The draft was first reported by the Orange County Register. Other local media outlets soon picked up the story, followed by national news sources.
Students used a draft pick lottery system, but paid extra for a higher ranking draft number. Male students apparently purchase tickets and females are "drafted" as dates to the prom, Scott explained in the email. One student has reportedly paid $140 for a first-round pick.
The group reportedly rents out a private location to hold the draft. The event involves juniors and seniors.
— The Newport Beach City Council approved 10 sculptures for a two-year exhibition at Civic Center Park.
An additional 10 sculptures will be added in 2015, also for a two-year period. The council previously approved a budget of up to $125,000 for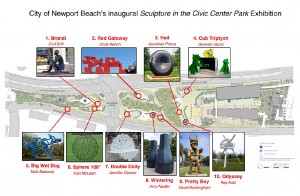 the first year of the project.
The approved artwork included: Big Wet Dog by Matt Babcock; Brandi by Curt Brill; Pretty Boy by David Buckingham; Cub Triptych by Gerardo Hacer; Odyssey by Ray Katz; Sphere 108" by Ivan McLean; Wintering by Arny Nadler; Red by Jonathan Prince; Red Gateway by Chris Rench; and Double Doily by Jennifer Cecere.
— In the largest loan modification scheme ever prosecuted in the country, seven defendants were indicted this week for defrauding $13.5 million from more than 3,500 victims, according to authorities.
A statement was released jointly by the Orange County District Attorney and New- port Beach Police Department.
NBPD began investigating the case in August 2012 after victims reported the scam. The crimes reported date back to 2010.
Police arrested five of the defendants on May 14. The remaining two are fugitives and have warrants out for their arrest.
Maziar Bordbar, 31, of Irvine, Nathaniel Ferrer, 26, of Orange, Pamela Gressier, 54, of Huntington Beach, Saeid Yarandi, 31, of Irvine, Roberto Duran, 41, of Montebello, Masood Taghizadeh, 64, of Laguna Niguel, And Joel Valdellon, 31, of Dana Point, have all been charged.
Charges include conspiracy to commit a crime, conspiracy to defraud another of property, grand theft, theft from an elder, money laundering, unlawful monetary transaction structuring, filing false tax returns, willful failure to file or make a fraudulent tax return.
— Gerrit Vos, 22, of San Clemente, was shot and killed by Newport Beach police after he charged officers with a "sharp metal instrument" when they were responding to an altercation at a convenience store in the 1400 block of Superior Avenue.
Police could not comment on what type of sharp object Vos was holding, how many times he was shot or if the shot(s) came from one or more officers because it is an ongoing investigation. A spokesperson also could not comment on whether or not the officer(s) involved were on any kind of leave from work.
Officers responded to a disturbance call and used "both less lethal force and firearms" when Vos charged them. NBPD officials could not comment on what kind of less lethal force was used.
June
— After 72 years, a World War and a stint in an internment camp, one Newport Harbor High School alumni finally completed his graduation walk during his alma mater's commencement ceremony.
Dr. Don Miyada graduated from NHHS in 1942, but was sent to a World War II Japanese internment camp just weeks before his own commencement.
— The Newport Beach City Council unanimously approved the budget for the 2014-15 fiscal year.
The council adopted the budget during their June 10 meeting and will take effect July 1.
The budget "is balanced, adds to Newport Beach's public safety services and invests $66.2 million in capital projects and improvements, including millions for roads, parks, and water quality improvements," according to a city statement.
Total expenditures will total $283.8 million. That figure includes capital carry-overs, but is net of internal charges, the statement explains.
— A transition board of directors and the creation of a new business plan and theatre design were announced by the Balboa Performing Arts Theatre Foundation, the nonprofit organization guiding the rebirth of the historic Balboa Village Theatre.
The transition board includes Evelyn Hart, former mayor of Newport Beach; Janet Ray, Vice Chair of ArtsOC; Tod White, PhD, a long time Balboa resident; Susan Seely, chief of staff at Olive Tree Initiative, UCI; Alison Ryffel, Balboa Realty and President of Balboa Peninsula Point Association; and Balboa Village Theatre President and CEO Dr. Steven Beazley, former CEO of OC Fair.