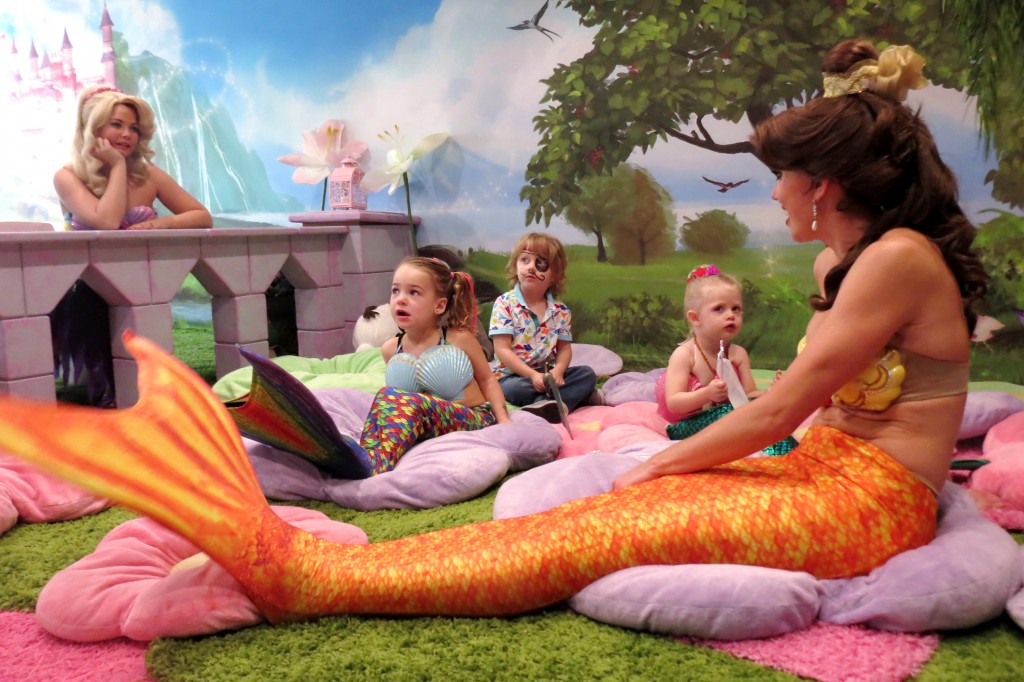 Fairy "tails" come to life at a new Balboa Island business.
Once Upon an Island is an entertainment venue at 118 Agate Ave. that hosts mermaid and princess themed birthday parties, special events, daily activities, and much more.
"I wanted to bring a little magic to the island," said owner Bree Baker, who opened the doors to the shop in August. "I think it's a good match (with Balboa Island)."
Baker has lived on Balboa Island for about four years and loves the community. When she noticed the business space below her home was sitting empty  she realized it was an opportunity for her long-time dream to come true. She wanted it to be a wonderland for kids, with emphasis on fairytales and mermaids, a place where fairy "tails" met the sea.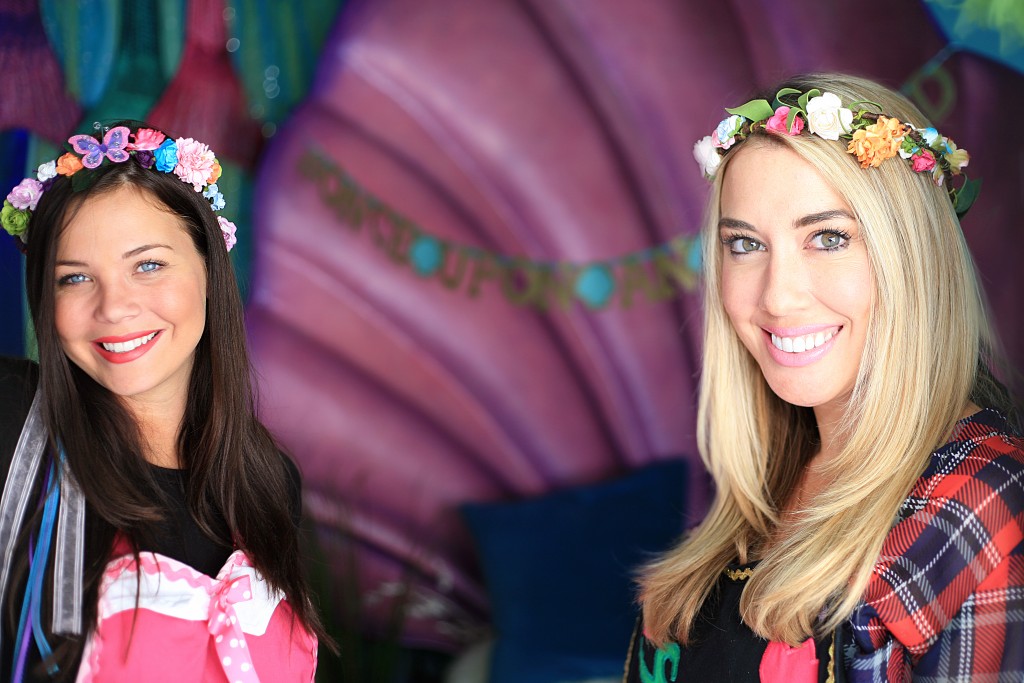 She got the space in July, gathered her fellow former princess character performers – including general manager Heather Burbich, and got down to business.
The enchanting little shop kicked off the mermaid magic the next month and people flocked to the island from all over Southern California. Customers have come from as far as San Diego and Santa Barbara.
"The response has far surpassed our initial expectations," Burbich said.
They now average about 20 to 25 parties a month and reviews on social media are full of praise.
"It's a magical experience that children and adults alike can get lost in," notes one customer.
"Such a great concept that's being executed with all the magic and attention to details you would want. The service is beyond exceptional," adds one dad. "I even ended up in a merman tail myself."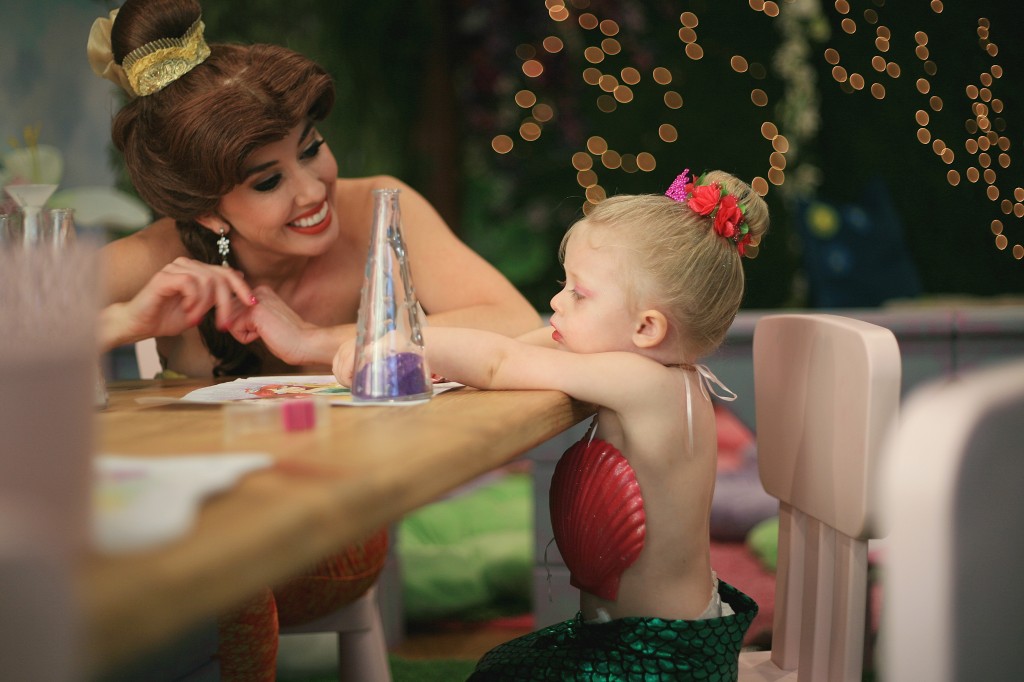 Others write that it's every little girls' (and adult girls') dream come true and that it's also great for kids who aren't interested in princesses because the staff members are great at telling stories. And nearly all said they can't wait to return.
The young customers also love the experience, like Berlin Martin, 2, who was excited to have her own tail and magical experience during Mermaid Monday on Feb. 8.
"I'm a mermaid!" she repeatedly exclaimed.
Her pirate brother, Landon, 4, and her fellow mermaid friends, Skylar Amirpur, 3, and Madeline Unverferth, 2, all received royal makeovers in the Jellyfish Salon, met princess Belle (as a mermaid), heard a story, made a craft, got one-on-one time with the princess, and took photos with various backdrops and props.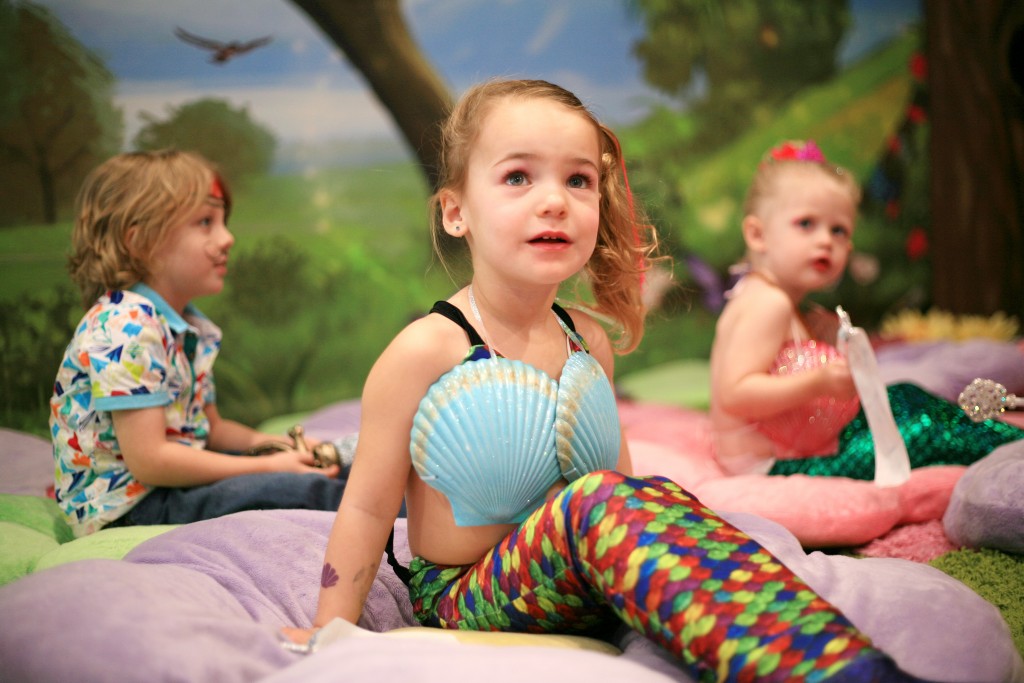 Along with Mermaid Monday, Once Upon an Island offers daily activities including Tea Time Tuesday, Wednesday and Thursday vary, but could be Books with Belle or Thinking Thursday, and Frosty Friday with the Snow Sisters.
Birthdays or special events, include Mermaid Party, Princess Tea Party, Royal Ball, Princess PJ Party, Dolly & Me, Party Like a Rockstar, Spa Day and more.
There is usually a grand entrance, story-time and one-on-one experience with a princess.
But any birthday or event can be customized to fit the child.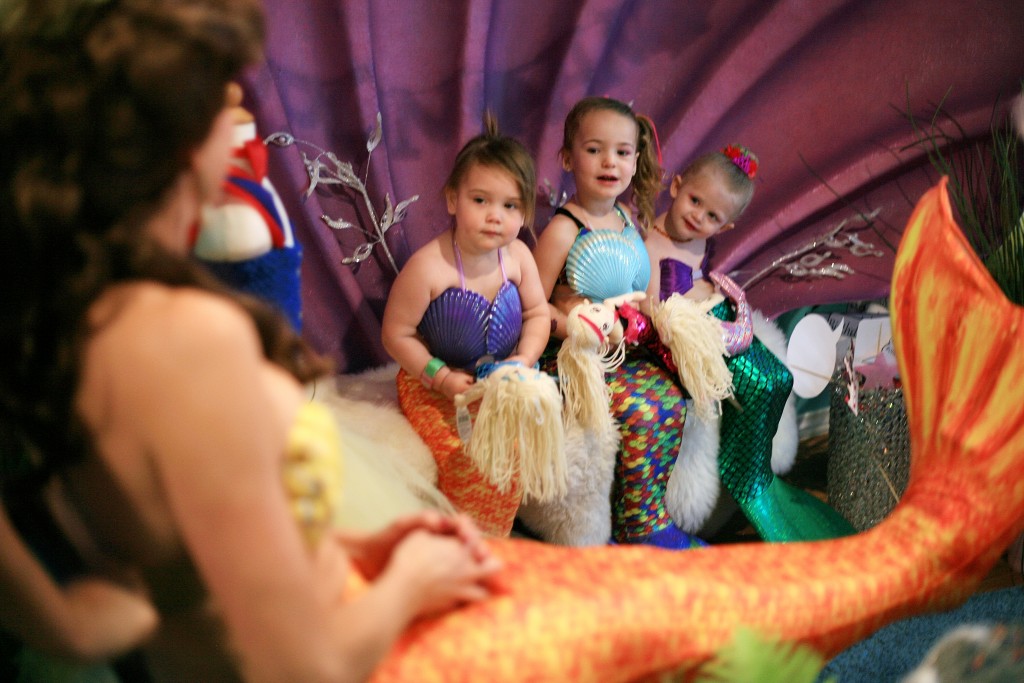 Each is tailored to what the client wants, both Baker and Burbich emphasized. They get to know the child and the party is shaped around her personality.
"We don't have a typical party," Burbich said. "Each kid is different… so it's really about what they want… It's really personalized."
Cost for the event is flexible, depending on what the customer wants. Daily activities start at $10 for a simple makeover or $50 to involve a princess. Birthday parties or special events start at $450. For parents wanting to plan a princess party, Burbich suggests trying to plan about three months in advance.
There is normally so much stress surrounding planning a child's birthday party, Baker added, but at Once Upon an Island, the parents don't do any work. They can relax and enjoy the party.
"They're our guest," Burbich continued. "We take care of absolutely everything."
It's a one-of-a-kind experience for a child, she said.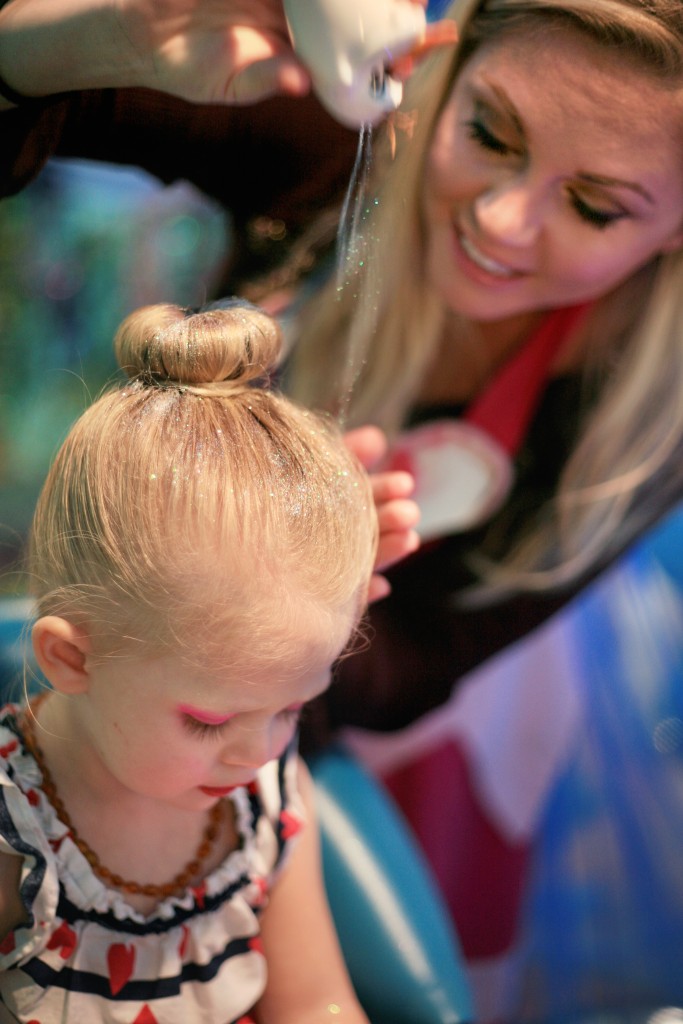 Every child gets one-on-one experience with each princess and/or mermaid and they leave feeling like they really know the princess, Baker noted.
Each member of staff has worked as an entertainer at a local theme park, Baker confirmed. The high level of performance and attention to detail help create a special experience, she added.
"It's a 100 percent unique experience each and every time," Burbich said.
They also try to emphasize strength, inner beauty, self-confidence and other positive messages. It's not all about looking pretty and wearing big dresses, she noted.
"We want girls to grow up feeling like there's more (to life) than just getting rescued by the prince," Burbich said.
The magic continues beyond just birthdays, Once Upon an Island also offers photography, paint with a princess parties, mommy and me yoga, ballet, mermaid academy, and more.
Mermaid tails are also available for rent and sale. The Balboa business is the only retailer in Orange County for Fin Fun, a top brand in real, swimmable mermaid tails.
They also offer adult parties. It can be fun for a bachelorette party or a girls day, Baker said. It's a fun twist on a spa or pampering day, she noted.
"It can be hard to connect with your girlfriends and get together to do something fun," Burbich added.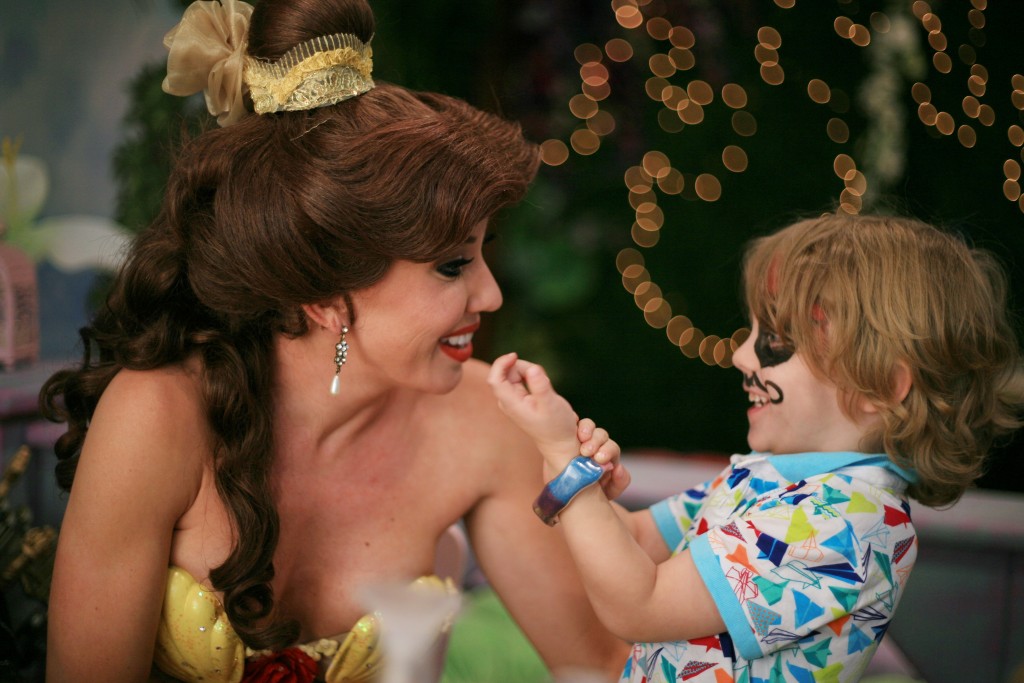 While neither Baker or Burbich consider themselves "girly-girl" or princess-like, when they put on the dress or tail they transform into their princess counterpart.
"Being around children is always refreshing, you always get a sense of youth," Burbich said.
She gets joy from seeing people enjoy something she created, Baker said. The kids smiles are heartwarming. It's a lot of work, but it's all worth it, she added.
"It's a lot of fun," Baker said. "It's the perfect hybrid of performing and working with kids… and channeling your creative side."
It's a fairytale come true for them as well, they agreed.
"The magic is real," Burbich said.
For more information, visit onceuponanisland.net. Customers who mention the NB Indy article will receive a 10 percent discount.