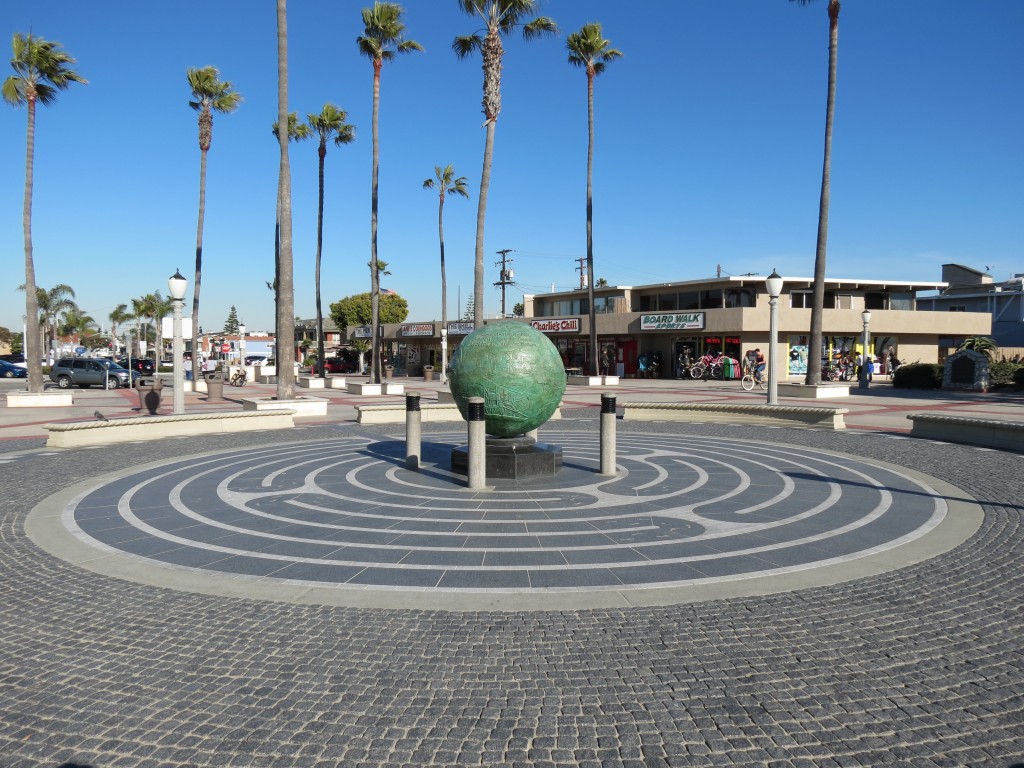 Perched at the base of Newport Pier is a bronze globe depicting natural scenes of the region and a walkable labyrinth. This area is the focal point of historic McFadden Square on the Balboa Peninsula. It also includes a timeline of 98 culturally-significant events in Newport Beach that begins in 1870, but the timeline itself hasn't been updated since 2006 — the year of the city's centennial.
The city Arts Commission is tasked with maintaining historical aspects of Newport Beach, and recently announced their plans to present a series of chronological events from the past decade to add to the timeline. They plan to bring it before City Council in 2017.
Arts Commissioner Caroline Logan will head the project to update McFadden Square with the assistance of former Newport Beach Mayor Don Webb, who will serve as the commission's liaison to the Newport Beach Historical Society.
"I think this is important and I'm glad it's being done," remarked Logan during the Dec. 10 Arts Commission meeting.
While the commission and historical society named several potential new additions to the timeline of the city, Arts Commissioner Michael Kerr suggested that the committee ask the public for input.
The commission representatives agreed that 10 years after the last update on the physical timeline is the right time for action.
"It becomes progressively more difficult to remember, the longer we put it off," Webb agreed. "It's there to make the history of Newport Beach a little more visible to everyone."
Fundraising will also be discussed next year, as there is not a formal fund that maintains the timeline itself.