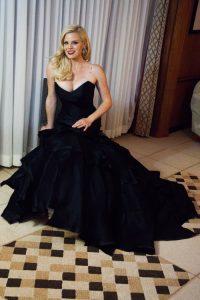 "Unfortunately, Megan Hilty won't be able to do the phone interview this morning. Our apologies for the last minute cancellation," read the email from Pacific Symphony on March 13.
The cancellation was understandable—Hilty had gone into labor with her second child! Her son Ronan was born later that day. She and her husband Brian Gallagher also have a daughter, Viola.
Last week, Hilty and I did connect by phone to talk about her shows on April 21 and 22 with Pacific Symphony Pops.
Hilty, who rose to fame playing Glinda in the Broadway production of "Wicked" and later on tour (including the 2007-2009 run at the Pantages Theatre in Los Angeles), and starred in the hit TV show "Smash," will be performing music from the Great White Way alongside another Broadway star, Brian Stokes Mitchell, who won a Tony Award for "Kiss Me, Kate" and gave Tony-nominated performances in "Man of La Mancha" and  "Ragtime."
Hilty is scheduled to sing "Someone to Watch Over Me," "They Just Keep Moving the Line" from the NBC-TV series "Smash" and "The Rainbow Connection" from her album "Live at the Cafe Carlyle."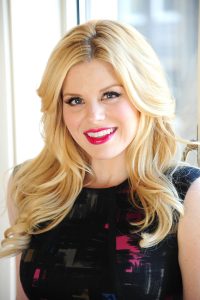 Mitchell sings "Stars" from "Les Misérables," "The Impossible Dream" from "Man of La Mancha," and "It Ain't Necessarily So" from "Porgy and Bess."
The duo will also sing several duets, similar to what they did for the L.A. Philharmonic's opening night concert last fall.
"That was so much fun—to perform with Stokes and the L.A. Philharmonic in Disney Concert Hall, conducted by Gustavo Dudamel," recalled Hilty. "Now that we have done shows together, we have duets we can do, but he also does his songs and I do mine."
Hilty has three albums of music she can also draw from, including "Live at the Cafe Carlyle" and "It Happens All the Time," but she has specific considerations for the material she selects.
"I have to have a connection to the songs, but I also think about what people want to hear," she explained. "I look at the symphony shows as what sounds good with a symphony orchestra. Smaller songs don't work at all in that setting, some work better with just a piano but what a waste when you have 80 to 100 incredible musicians in an orchestra. So, I pick songs because I want to hear them playing them. Especially in this day and age, orchestra for musicals are dwindling, so playing live with a symphony orchestra is the greatest joy."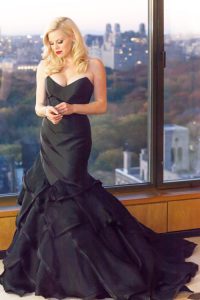 Hilty, who moved to Los Angeles last fall, has been focused on her concert work but is hoping to nail down a new TV series. She is also planning a holiday tour later this year, when she'll be singing songs from the album "A Merry Little Christmas" that she released last year.
"We recorded it old school—we came up with ideas and recorded it live, which is why there are mistakes on the album," admitted Hilty. "I wanted people to feel like we were in their house."
The actress, who was nominated for a Tony Award for her performance in "Noises Off," has been doing voice over work for animated TV shows, including a Tinkerbell series.
At the moment, Hilty is focused on the Pacific Symphony concerts.
"Come to see Stokes—he is the star of the show," she laughed. "This show is great for fans because we're not playing characters, we're choosing material we want to do instead of something a character dictates. It's a different setting, you'll see us in a different light."
And based on Hilty's past successes, that light will be dazzling.
Tickets are $35 to $167. For more information or to purchase tickets, call (714) 755-5799 or visit PacificSymphony.org.