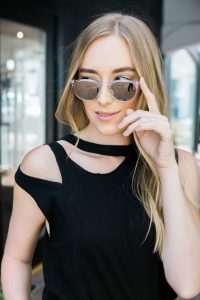 Need inspiration for your music festival shopping?
With Coachella in full swing and Stagecoach just around the corner, you may want to check out the 15 fashion and accessory retailers at Lido Marina Village before packing your bags.
Fashion retailers Elyse Walker, Faherty, Marine Layer and Planet Blue were recently visited by stylists to pull together some great festival looks.
I spoke with Jennifer Ash from Elyse Walker and a stylist from Planet Blue to get the details on what some of the must-haves for this year are.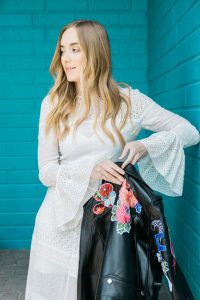 Hot Trends: off-the-shoulder tops, body suits (especially sheer), mesh/sheer layering pieces, bralettes, high slit maxi skirts, floral and tribal patterns, denim.
Accessories: body chains, statement belts, cross body bag.
Elyse Walker: We love Gigi Clozeau's beaded layering bracelets, statement necklaces by Royal Nomad and Jacquie Aiche body chains.
Best bag: medium sized cross body, backpacks.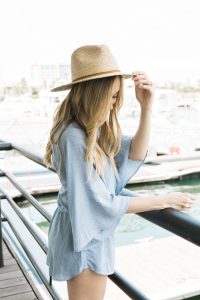 Elyse Walker: Valentino has some great options for spring.
Planet Blue: If it's too small, you can't fit your essentials.  If it's too big, it just gets in the way.
Celebrities that would rock your style?
Elyse Walker: Alessandra Ambrosio, Rosie Huntington-Whiteley and Kate Bosworth.
Planet Blue: Vanessa Hudgens and Kendall Jenner.
Visit LidoMarinaVillage.com for more information.
Model: Kimberly Lapides of Eat Sleep Wear