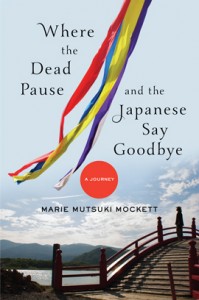 Oftentimes, while travelling through this thing we call life, we become weighed down with burdens and grief, and our human understandings and experiences are not broad enough to allow us to cope with those challenges on our own.
It is during these times that many either lean on a preexisting faith, or begin a quest to find meaning in their journey, solace from their grief, and a purpose to move forward.
Such was the case with author Marie Mutsuki Mockett, when four years ago she found herself hit with a perfect trifecta of grief.
Mockett grew up straddling two worlds – that of her American father, and the life she led being raised in California, and that of her Japanese mother, whose family still lived in a Buddhist temple just 25 miles from the site of the Fukushima nuclear disaster.
In 2011, when the devastating tsunami struck Japan's coast, causing the Fukushima reactor to melt down and leak radiation, Mockett had only recently lost her maternal grandfather. Due to the radiation in the soil, she was unable to give his remains a final resting place at the temple where they should have been buried.
During this same time frame, Mockett experienced the unexpected death of her father. When coupled with the loss of her grandfather, as well as the loss, at the hands of the tsunami, of an area she had loved to visit as a child, her grief became overwhelming. Struggling to cope with and make sense of her losses, Mockett set out on a pilgrimage of sorts to Japan, hoping to find solace by studying Zen Buddhism, and connecting with the Japanese traditions for mourning.
Her experiences in Japan led her to write the book, "Where the Dead Pause and the Japanese Say Goodbye."
Described as part history book, part travelogue, and part memoir, Mockett's book details her journey through both Japan, and her own grief.  Through this journey, she offers readers a look at the way the Japanese mourn their dead, and examines the differences between the Eastern and Western viewpoints on death in a way that only someone with a foot in both worlds can.
Now, Mockett will bring her insight to Newport Beach later this month, when she visits the Central Library as part of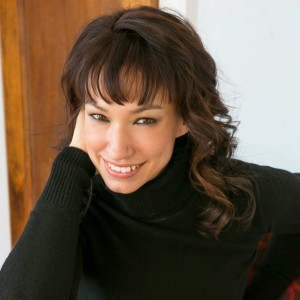 the Newport Beach Public Library's Library Live series.
Mockett will be sharing her experiences with attendees, free of charge, at her lecture, scheduled for Thursday, Sept. 24, at 7 p.m. While there is no charge to attend the event, reservations are recommended.
As though gleaning insight from one of the oldest cultures and belief systems on the planet weren't intriguing enough, Mockett's story is also chock-full of a fascinating cast of characters. It is peopled with individuals like her cousin, who refused to leave the temple after the tsunami, as he needed to care for the souls of the ancestors that dwelled there, and the priest who wisely tells a young boy asking after those lost in the tsunami, "The dead remain in our hearts. That is the only place we will find them and the only place to look"
We are introduced, as well, to less benevolent individuals, such as the hag who is believed to haunt the souls of dead children.
Through her quest for healing, Mockett experienced the disturbing, the bizarre, and the beautiful, all meshing together to provide just the journey her soul needed. She learned that, "Grief is not a one-way street in Japan, for the dead miss us as much as we miss them."
She also learned she was not alone. During Obon, a time each year when the souls of the departed are believed to come home, it is customary to light a paper lantern, and set it afloat on a body of water, with the names of those you lost written on it.
Mockett says, "when you put your lantern out … it's still sort of light. And then very quickly it becomes dark. And…you're aware of the fact that there are hundreds of lanterns on the water, and that hundreds of people are mourning their loved ones … and that your loss is one of many, many losses. And it sort of puts it into perspective."
And, after all, what else can we hope to achieve in this life, if not simply a broader perspective?
For more information on the event, or to reserve a seat, please visit nbplfoundation.org, or call (949) 717-3890.