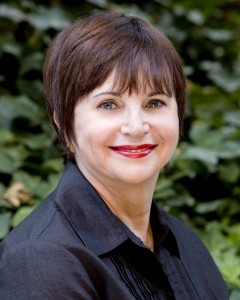 Can you hear the laughter emanating from The Laguna Playhouse?
It's coming from a theater packed with women (and a handful of men) who are enjoying the hit show "Menopause the Musical" that runs at the playhouse through Sept. 28.
"Laverne and Shirley" star Cindy Williams is making a special guest appearance in the show and participating in a meet and greet with audience members after each performance.
Williams was originally scheduled to have a major role in the show, but took ill during rehearsal and was put on vocal rest. So the Menopause folks found some fun ways for Williams to still participate, which she was glad to do since a portion of the show's revenue goes to Susan G Komen, a charity close to her heart.
"This was going to be my first time doing 'Menopause the Musical,' but then I got sinusitis," she said during a recent phone interview. "I still wanted to be in the show and support Susan G. Komen," so the producers worked her into the show.
"There will be some fun surprises," she promised. "It's a party—and men are invited too. This show is so entertaining, the cast is marvelous, they're all great singers and dancers, is a fun show for the cast and for the audience."
For those unfamiliar with the show, Menopause The Musical is a celebration of women who are on the brink of, in the middle of, or have survived "The Change." The show has been around for 13 years and has been produced in theaters around the world.
Set in a department store, four women meet by chance while shopping at a lingerie sale, and joke about their hot flashes, mood swings, wrinkles, weight gain and more. The music is all parodies of classic pop songs from the 60s, 70s and 80s.
For tickets, visit lagunaplayhouse.com.