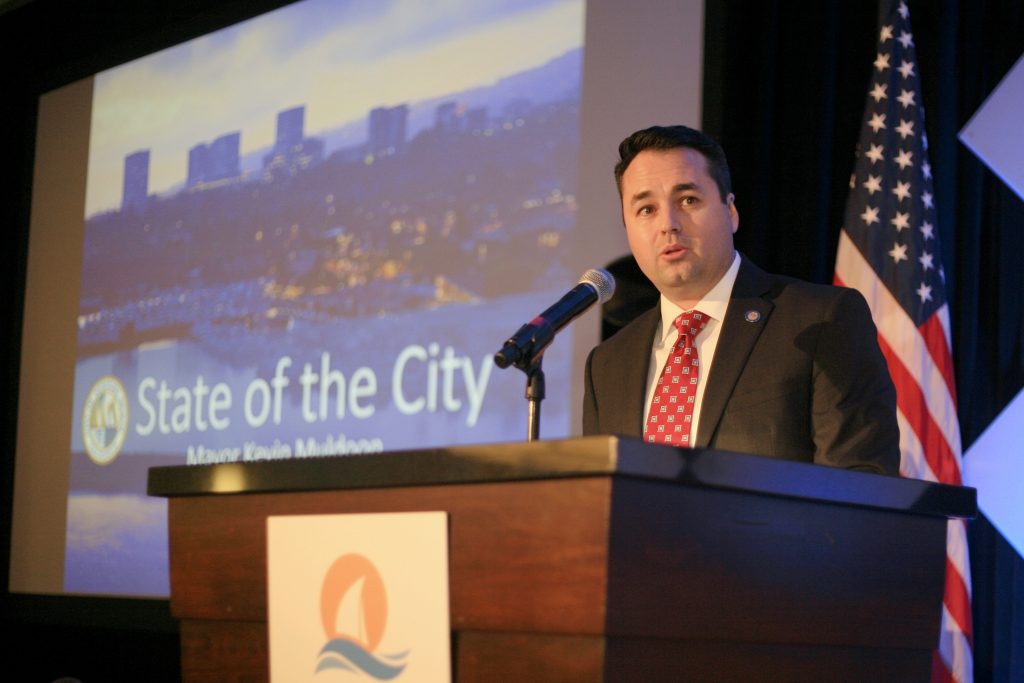 Moments of amusement, seriousness, and somberness all occurred throughout the night during an event last week.
Newport Beach Mayor Kevin Muldoon gave a "State of the City" speech at Speak Up Newport's 36th Annual Mayor's Dinner on Feb. 10. About 400 people attended the event at Newport Beach Marriott Hotel & Spa.
Muldoon provided an outlook for 2017 and touched on a number of issues facing the city.
"The state of the city is strong," Muldoon concluded. "We need to continue down our chartered path of success."
Muldoon kept with the unofficial tradition of the event and delivered some of the news in a humorous way. The new mayor read a few funny, fictitious "tweets" about a variety of topics and projects.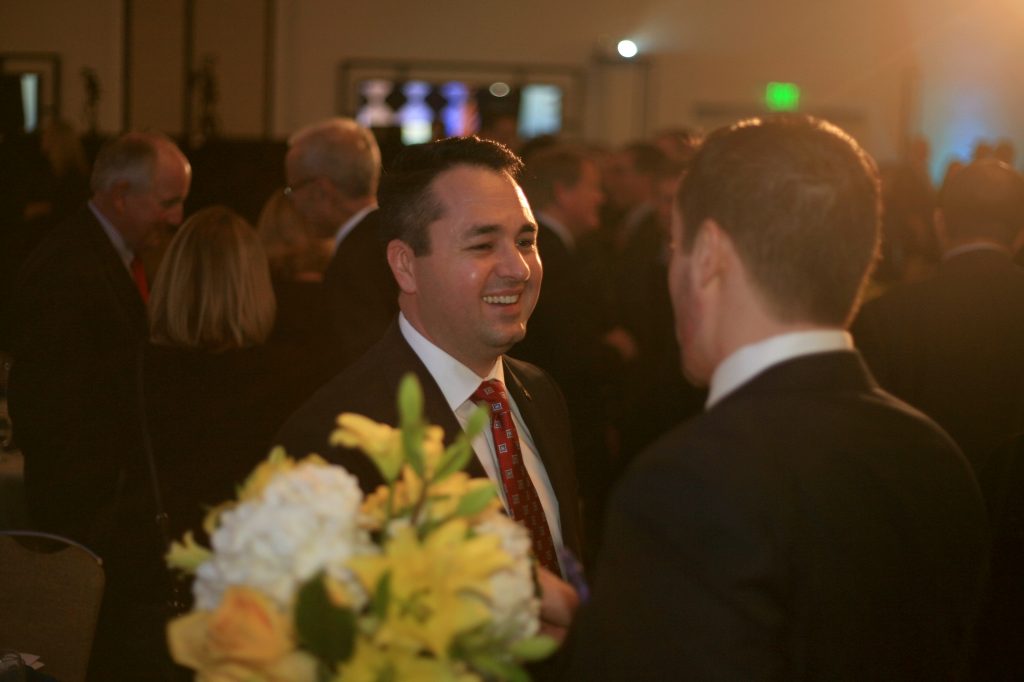 "We're going to build a sea wall," Muldoon quipped.
It's going to be a beautiful, fantastic sea wall around Balboa Island and they'll make Catalina pay for it, he added, as the crowd laughed and cheered.
He followed the joke with a some serious points, noting that they plan on setting funds aside gradually in order to fund repairing and replacing the sea wall. It will be a disciplined plan, he pointed out.
"We're going to live within our means," Muldoon said.
There are other challenges facing the city, he added, namely the "substantial" unfunded pension liability. He had previously highlighted the city's approximate $300 million unfunded pension liability as a top issue to tackle when he was sworn in during the Dec. 13 City Council meeting.
He also touched on the general plan update. The city has evolved since 2006, Muldoon said, and he aims to include residents in the process to make it "truly the people's general plan."
Muldoon also mentioned filming Planning Commission meetings, traffic and transparency with a mix of humor and serious points.
"I am confident we can overcome these challenges," Muldoon said.
He also joked that resident and city watchdog Jim Mosher tweeted back at him that his speech was "fraught with errors #deplorable."
Although Muldoon kept it mostly lighthearted, there were a few serious moments as talked about some of the issues and honored the memory of several Newport Beach community leaders who passed recently.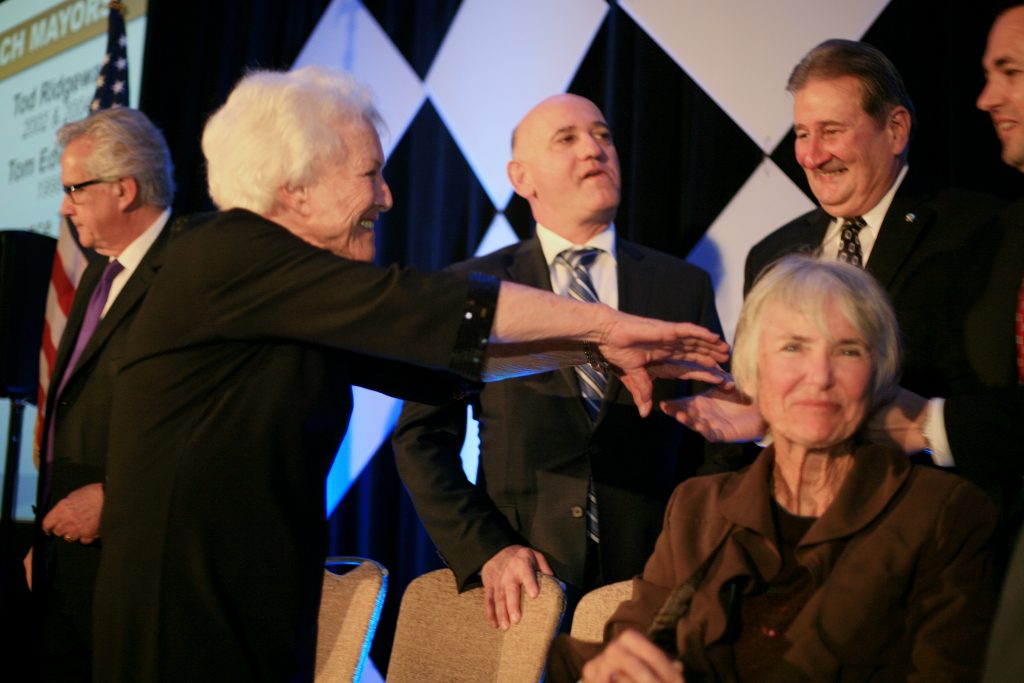 Muldoon spoke somberly about Milan Dostal, Marian Bergeson, Dennis O'Neil, Robert Shelton, and Ralph Rodheim. They made meaningful contributions to Newport Beach during their lives, he said.  
"[They] represented the best of us and made our city proud," Muldoon said.
The event also recognized past mayors with a group photo which included Ed Selich, Diane Dixon, Keith Curry, John Heffernan, Rush Hill, Steve Rosansky, Clarence Turner, Don Webb, Nancy Gardner, Evelyn Hart, Tom Edwards, and Tod Ridgeway.
"There is nothing more important to me personally than the people of our city," Muldoon said.
He concluded by quoting "Out Town" Thornton Wilder, saying "There's something way down deep that's eternal about every human being."
He encouraged the crowd to value life and treat each other with love and respect.
"We are all neighbors," Muldoon said. "As a leading city, we can set an example."
For more information, visit speakupnewport.com.