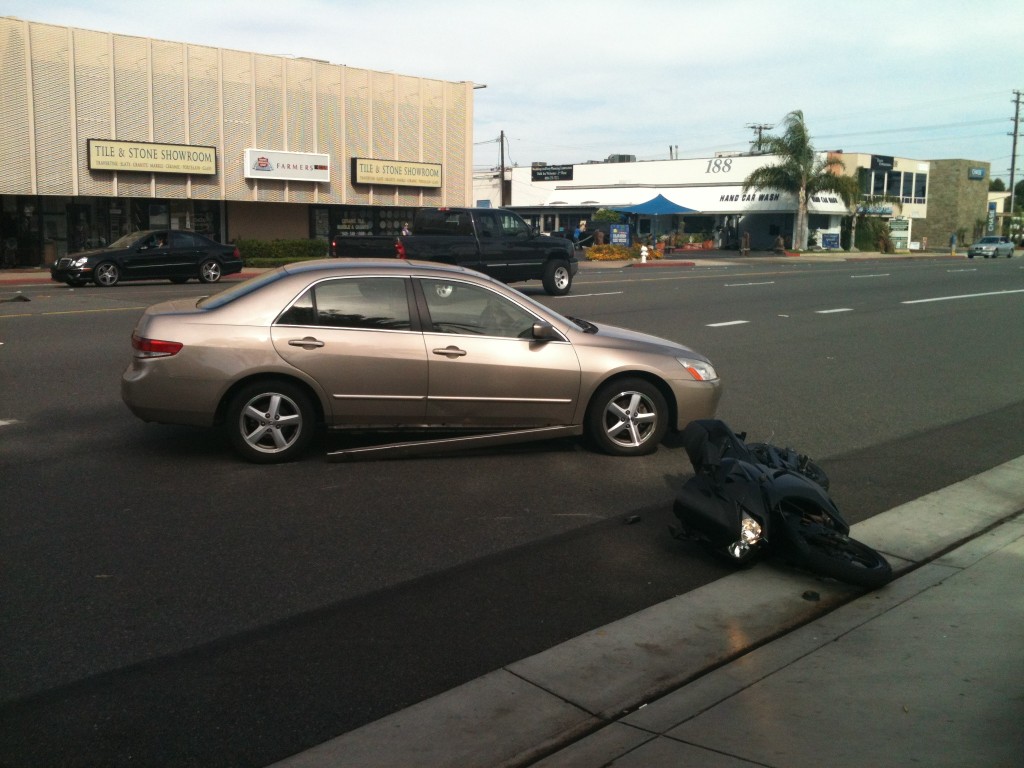 A motorcyclist sustained minor injuries in a traffic accident at Newport Boulevard and 17th Street yesterday around 4:15 p.m.
The driver of the sport bike motorcycle was driving eastbound on 17th Street when a car cut in front of him, said Costa Mesa Fire Department on duty Battalion Chief Fred Seguin.
"It seems he [the motorcyclist] laid his bike down to avoid the collision," with the car, Seguin said.
A motorcyclist can often control the skid and have a better chance to avoid injuries if he or she lays the bike down rather than hitting the vehicle, he noted. It's a more controlled environment, he said. If the rider instead hits the vehicle, he could be thrown a distance and sustain greater injury.
The motorcyclist was going about 20-25 mph and was wearing a helmet, Seguin said. He had minor injuries that were treated on scene and went to the hospital for evaluation, Seguin said.
The driver of the car had no reported injuries.
A man on the scene said the motorcyclist was named Victor, and identified himself as his brother, Adrian. He thought that the motorcyclist may have had a dislocated shoulder.
Witnesses described the driver of the vehicle as a woman in her 30s to early 40s. The fire department could not confirm either driver's identity.